Those who use WordPress can be sure that it uses the services Gravatar.com avatar to show up based on the email accounts of members. Gravatar have the advantage that you only need to set it once, and then from now when you go through the other websites use Gravatar to comment / post it are available avatar.
But besides that, it also has a pretty big drawback is easily another person to use his email to comment on the other website, from which your avatar will show that the manager does not know that Comments are fake or real. On the other hand, to use Grvatar, you need to have a WordPress.com account and every time you need to change the avatar is also losing steam login.
If you're disgusted about the complexity and inadequacy of his Gravatar.com here is another solution rather handy and minimize the possibility of tampering is to use avatars in WordPress website is the avatar Your Facebook or Google+ .
To do this in WordPress, we can use the plugin WP Social Avatar and setting easily than ever before.
Once installed the plugin, go to Users -> Your Profile and scroll down below to find seats for WP Avatar Options settings as shown below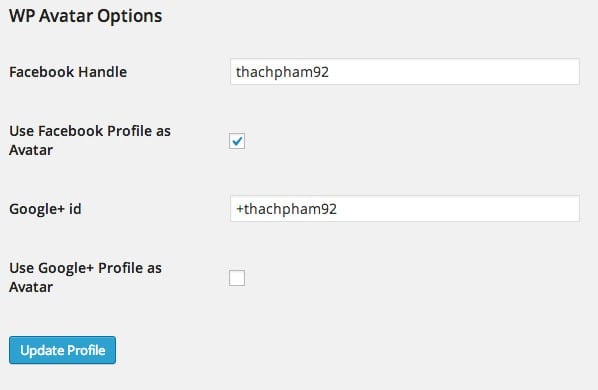 In two lines Handler Facebook and Google+ ID on you only need to enter your Facebook username and Username / ID of your Google+ account, then when you want to use avatar from any page, mark the line, you should only choose one whiff.
After you have entered and click Update Profile, then your avatar in the article, would comment will be transformed into avatars and offline social networks.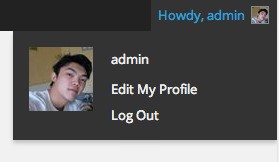 Keep in mind that when installing plugins into, if you do not use avatars from social networks, the system will display the avatar from Gravatar normal light, and it works very well if there are many members website. But it will not apply to customers outside in the comments.
Hopefully with a simple plugin and share this small, you can solve some problems in the use of Gravatar.
Read more :