As previously confirmed, Xiaomi 12 series will soon be launched on December 28. However, it seems that Xiaomi will "save" the most advanced version to introduce later because at the upcoming launch event, there will only be two versions introduced, including Xiaomi 12 standard version and Xiaomi 12 Pro. .
Recently, Xiaomi has posted a few new images "teasing" the design of Xiaomi 12 standard version. As far as we can see, Xiaomi 12 will have a relatively small design, which can be held completely with one hand easily. In the posted poster image, Xiaomi also included the design of the iPhone 13 so that users can easily compare.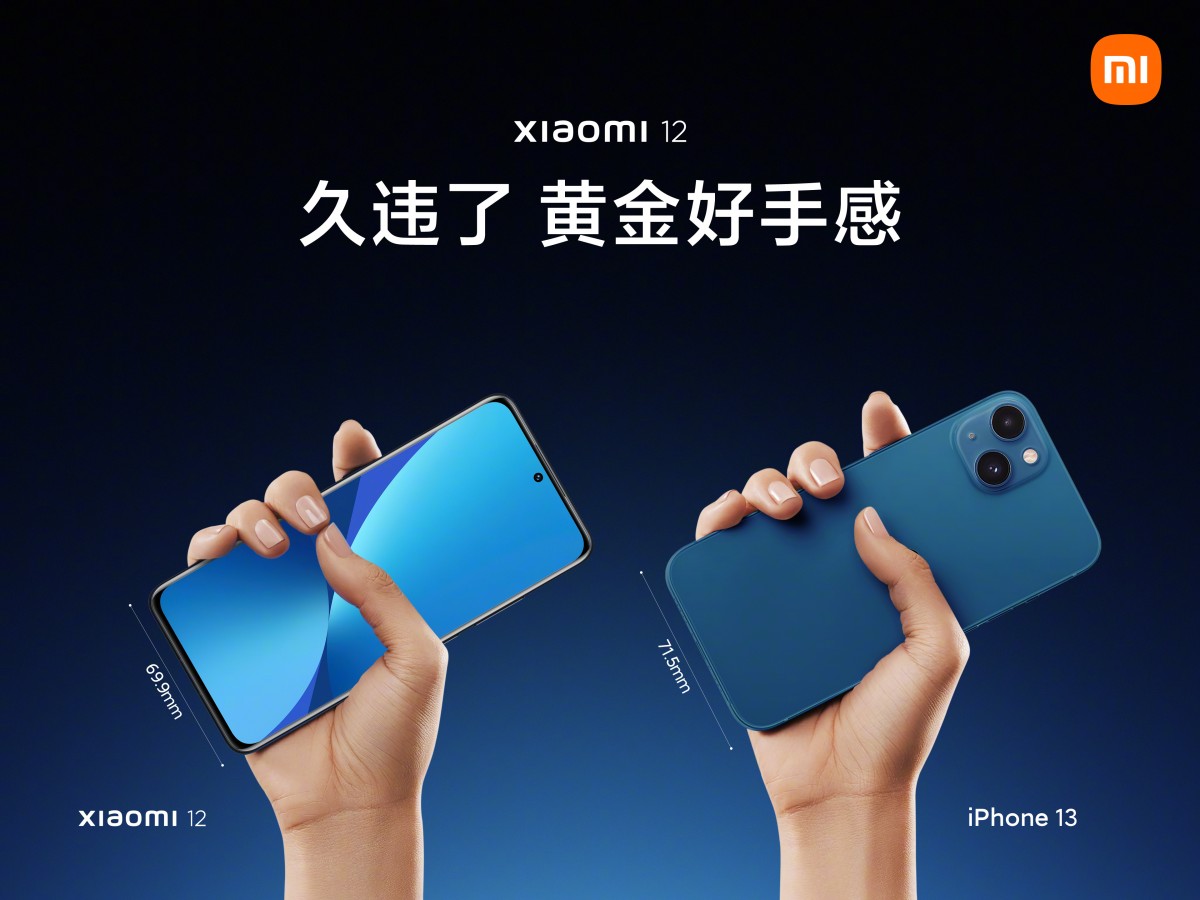 Explaining the more compactness of Xiaomi 12, Xiaomi CEO Mr. Lei Jun said that the company "learned from Apple" to launch a Xiaomi flagship with a smaller design, as well as to compete with the iPhone line itself. 13 by Apple. So far, Xiaomi's flagship lines in particular and many Android manufacturers in general have had large screens. The segment of users who only prefer small screen smartphones is still quite large and Xiaomi seems to be trying to please these users.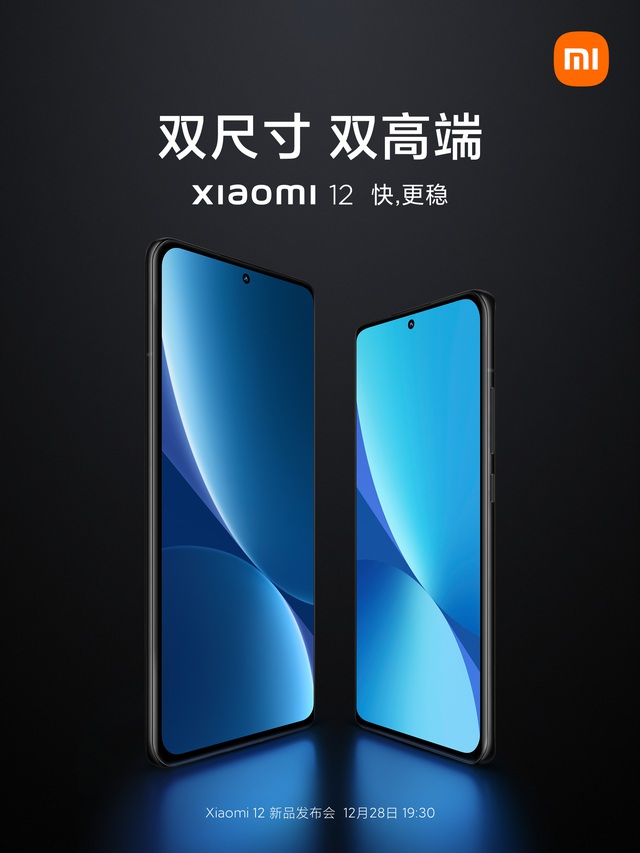 With the Pro version, Mr. Lei Jun also said Xiaomi 12 Pro is an all-round high-end flagship that comes with configuration and "top notch experience". The device will have a larger screen and the performance will also seem to be stronger.
Xiaomi 12 series will be introduced in the Chinese market at 7:30 pm on December 28, ie 6:30 pm on the same day in Vietnam time.