Standard Web Design SEO is to make your Website search engine friendly like Google and easy to use for users.
There are many criteria you need to meet to ensure that your Website is optimized, it is not difficult and especially when you have completed it, you do not have to see it in the future.
Making a good website for SEO means that search engines can effectively crawl each page of your site, interpret the content effectively, and index it in the database. their. After being indexed, the next task is that you create pages (content) that are most valuable and suitable for users of search engines based on the topics users search.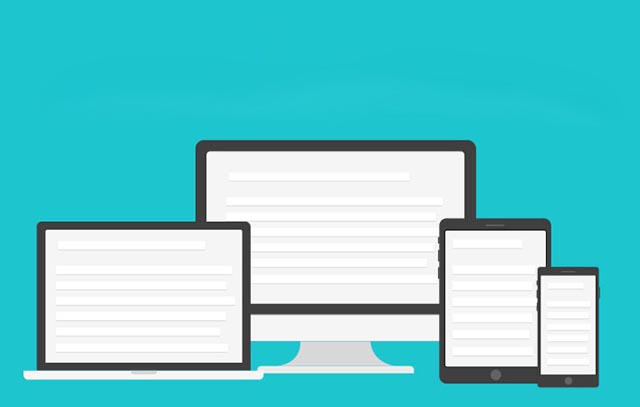 SEO strategy the better and the more SEO techniques are integrated into the web design process, the higher the chance of indexing and ranking on the first page of search results.
In the following content, I will give an overview outline to help you optimize your site for search engines.
SEO Standard Web Design Part 1: SEO & OnPage Techniques
Of the billions of people who use search engines every day, less than 5% navigate through the first page of Google search results, it is important that you design and develop an SEO-friendly website to increase traffic Organic Search and get high rankings on the first page.
SEO OnPage includes web SEO strategies that are controlled by the website owner. These strategies play an important role in helping search engines crawl and understand your content.
Onpage SEO Strategy:
Conduct keyword research, choose appropriate keywords and topics and use them on appropriate sites
Use title tags, Heading 1 tags, image alt tags and meta description tags correctly
Create URL structure optimized for users and search engines
Creating internal links, navigating and guiding information helps search engines crawl the website effectively and in accordance with the content of the user who wants it.
Create good content that can be used to earn inbound links (Other websites link to that content)
Use a variety of content types such as images, videos and text
Create a responsive website design that provides a great experience across devices
Design a website that has a consistent, attractive interface and it represents your brand
SEO techniques are what you need to do right to respond to the search engines. The reason is because if you do it wrong, it will lead to situations where the search engine does not understand what you offer or your website may be blocked from indexing without being clear.
To better understand this part, in the previous 2 contents I have given very detailed and attached checklist to help you turn to check if the Website you designed has met the standards in this part 1. Let's take a look at that list through these 2 articles:
What is SEO technique? 15 ++ elements you need to test
11+ Optimize SEO OnPage will help you increase rankings
SEO Standard Web Design Part 2: Good SEO OffPage Practice
If you are hiring a web design unit then you only need to check well and in detail in part 1. Because their task is to do the design on your website. As for part 2, it depends on you or the SEO unit for your Web. Because this task is entirely used to manipulate the site, or the impact directly changes your web design.
SEO OffPage refers to the implementation of website marketing and promotion. The purpose of this job is to earn a lot of backlinks and are recommended to introduce more on social networks, which can increase the strength of your website, leading to increased rankings and traffic from SEO.
OffPage techniques include:
Analyze your competitors to better understand the strategies they are using to rank in search results
Use anchor text with a variety of keywords in your links
Earn the same domain links from sites that are considered to be well positioned by the search engines
Earn links to the in-depth content of your site.
White hat SEO and black hat
SEO techniques can be divided into categories: White-hat SEO is a search engine-accepted technique, proposed ways to improve rankings, and black-hat SEO is a scam. penalty or prohibited by search engine.
White hat SEO (White hat SEO)
The strategies mentioned above are considered white hats and increase the SEO value for the website, providing a good website design experience that can boost rankings, traffic and sales from Google and search engines. other swords.
Black hat SEO (Black hat SEO)
Black hat SEO uses techniques that have been used in the past to achieve high rankings quickly. However, search engines have updated their algorithms to detect such techniques and continually use machine learning to explore the spam techniques that black hat SEO adds to manipulate ranking positions. rank on the search results page.
Exchange backlinks
Buy backlinks
Content and hidden backlinks
Keyword spam
Keyword stuffing
Navigation forcing users
Hide content.
Use duplicate pages
Hide backlinks on web pages
There are so many bad jobs that black hat SEOs try to outdo search engines, but over the years doing SEO. I observe and realize that all will be punished, it is only in the sooner or later and the severity or lightness depending on how you have bypassed the search engine.
5 tips for standard website design SEO
Most of the time when it comes to SEO, people are interested in adding compelling new content. This is encouraged by the search engines and always reward the site with ranking positions.
However, search engines are not only scanning content – they are also evaluating your site design. To be smarter, it is the search engine that takes signals from users to experience about the Website.
The effect of the layout of the site, the distribution of books and many other design elements has brought a lot of benefits to the website owner. From getting a good look at search engines, to gaining high trust from users. After more than 10 years of building blogs and designing websites for customers, we have the experience to share with you right below.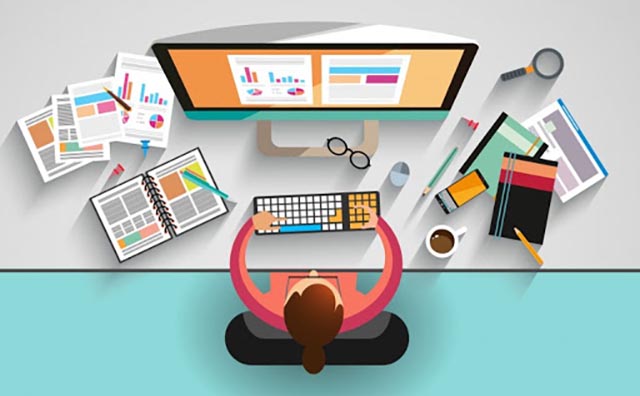 1. Do not build websites with images only
We all know content is now king. Content backed by compelling visual elements is even better.
However, if you rely primarily on images to tell your story, search engines will read your site visually for content. If you have lots of videos and infographics messages, support the search engine with a brief description of the video or image content, preferably adding relevant content on the same page.
That way, search engines will know what is on that page when they scan your site. And optimize your images by always using alt tags on images. Google can even detect keywords in Flash if you follow instructions from them on how they read the content.
2. Using Heading tags properly helps SEO well
Breaking content down with Heading tags (like we did above), is a smart idea for a variety of reasons. Not only does it make your content scannable and readable, it can also boost your SEO if you use them properly.
Search engines weigh them by number (H1 carries the most weight) and the more keywords you have on them, the better. More does not mean you will cram.
3. Mobile friendly means SEO friendly
Search engines rank mobile-friendly websites better because that's a good reason. Currently, the majority of users search Google on mobile devices, so they prefer websites that provide a better mobile experience.
You can create a mobile version of your site for download on mobile phones and tablets, but it's better to use Reponsive design layouts with any device. for SEO.
Because when making responsive designs on each device, there's only one version of the code for search engines to crawl, so websites will be indexed faster. Plus, search engines hate duplicate content and if you have desktop and mobile versions, you can have the same page on both. If you do not know how to handle it, you may be penalized for this duplicate.
4. HTML5 is full of SEO helpers
HTML5 is the latest version and it has some good signals for SEO. The new elements are called semantic explanatory elements, which provide an explanation of what is contained in a section of the site, making it easier for search engines to understand what is on the pages.
HTML5 also speeds up page load time, which is very important for search rankings. If your site is encoded with an older version of HTML, it may need to be upgraded.
5. Great user experience (UX) means SEO is great
Search engines consider bounce rate factors for rankings. If the user has a bad experience when they visit your site, they will be logged out soon.
Providing users with an attractive, easy-to-use website with clear instructions will go a long way toward keeping visitors engaged with your site. Not only do you get more traffic and increase website conversion rates, but you're also likely to see better search volumes.
Here are some factors that help improve good UX:
Intuitive navigation: Help visitors easily view your site. Make navigation menus stand out and use group categories clearly. Always give users the option of subsequent access on your site.
Simple: Keep the design simple and clean. Do not put too much space. Use visual elements to support your conversion goals.
Minimize barriers: Don't ask too many questions to your site visitors. Ask them to subscribe to your newsletter more than once when they visit a page of your site. It was a very bad experience, the visitors do not know who you are. If your website has forms that need visitors to enter, only ask for the necessary information.
Make content skimable: Users skim through more content than they read, especially when they first visit a website. Divide content into smaller sections with headings that help them glide and get noticed.
Search engines increasingly listen to users, signals from users give them a lot to decide whether a Website is useful or not. What your site looks like and the quality of the experience it provides are important factors for search rankings, directly or indirectly.
Good design along with good content is a long way to go and ensure SEO will have very good results.
The post What is the standard SEO website? Check how appeared first on VNG VietNet Group.
Read more :