Note:
Please read the article carefully before proceeding! If in the process of using you encounter any errors, such as broken download
links
, slow loading blog, or unable to access a certain page on the blog ... then please inform me here. Thanks!
This year has been a breakthrough and successful year for Vsmart when it launched a series of models with very good prices, attracting a lot of attention from buyers of the domestic market.
And 2019 is also the year marking the return of Asanzo, with cheap smartphone products. However, both of these OEMs had a problem: Take the ship to change the hull. So what does this mean?
Read more:
#first. Vsmart Live vs Meizu 16XS
Meizu is an OEM from China, also loves dumping, but does not sell any genuine products in Vietnam.
This is a well-known company with smartphones that are much cheaper than competitors in the same price range, and pay attention to performance in the price segment.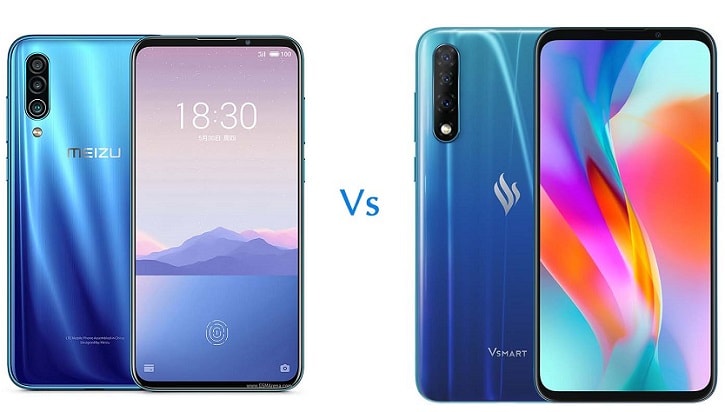 Specifically, Vsmart Live launched in late July and the phone model Meizu 16XS 100% the same in hardware: Display, camera cluster, Antena strip, speaker strip, hard key position, even the chip and battery.
It is worth mentioning here: Vsmart emphasizes a lot about its machine Made in Vietnam, made by Vietnamese and for Vietnamese users, but back and identical to the Meizu 16XS, even the price is higher than Meizu up to 2 million.
The reason given by Vsmart: Meizu and Meizu both pay for an ODM (Original Designed Manufacturer) to design this model.
So Vsmart and Meizu will be the co-owners of this design, but will not copy each other. Components are still imported to Vietnam to assemble and market, so Vsmart Live's Made in Vietnam is completely accurate.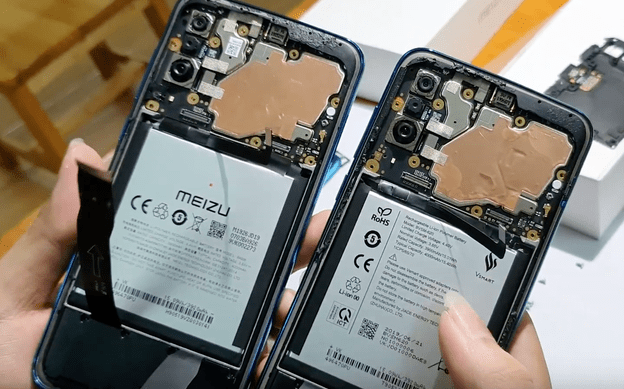 Vsmart said that to quickly bring the product to market, they will use their R&D team to develop the VOS operating system and algorithms and technologies from the original Android, but will not invest to create devices. New design for your product.
It also means that Vsmart machines have only been software created by Vietnamese people so far, and hardware, design, etc. will mainly be from third parties.
#2. Asanzo S6 vs Ulefone Note 7P
Asanzo other than Vsmart and BPhone. They do not matter in smartphone manufacturing and development. After the fuss about tax evasion, Chinese components, etc., Asanzo was boycotted. And now they want to return to Vietnam market with a good price smartphone.
Asanzo S6 and Ulefone Note 7P also have the same hardware. Regarding software, the difference is not too much when both devices are using Android, and the customization is not deep.
Regarding the duo, the Asanzo side explained that they are hiring a Chinese OEM with Ulefone. That is from the design, production and packaging will be supported by this OEM Asanzo.
All they need to do is bring it back to Vietnam to sell. As workers leave their jobs and many factories close, Asanzo will not be able to produce machines in Vietnam, so this is mandatory.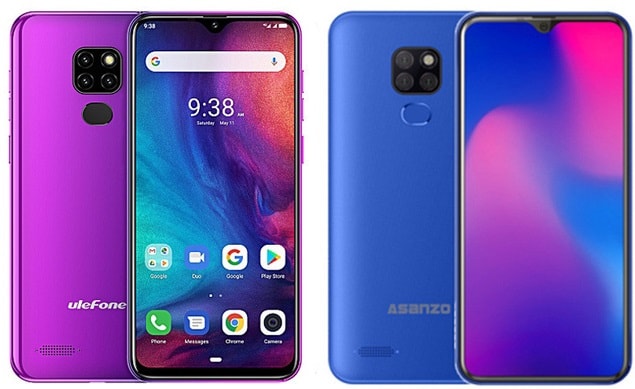 # 3. Conclude
This is absolutely nothing special, just the psychology of our country users are too excited to hear the scam.
Big OEMs from China have been doing this for a long time, and because those products are too hard to reach us, many people have until now learned how to co-operate with OEMs and ODMs.
As for manufacturing in Vietnam or China, it is not so important for a smartphone, because the components used such as camera sensors must be imported from Samsung or Sony, screen panels from Samsung or LG, chips from Qualcomm or MediaTek, ....
In short, no matter where they are manufactured, parts still have to be imported from all over the world.
What do you think about this kind of cooperation? Are they cheating users? Leave your comments below this article. Thanks!
CTV: Nam Hoang - Blogchiasekienthuc.com
Note: Was this article helpful to you? Do not forget to rate the article, like and share it with your friends and relatives!
Read more :