Note: Read all articles before making offline!
A day like a normal day you open the computer to work out … crawling everywhere! a blackened screen plus lines of code readers do not understand at all, or it may be a stuck blue screen … but in short, you do not need to know what is not right, just know that you can not log in Windows on screen to work anymore. Now what to do? data beyond the desktop and then will go on and on where ?
Actually this issue many were then, even some people even recently cowardly to ask yourself, because time is ending deadlines and assignments that data back to end outside the screen, do not copy a backup copy to another drive at all. If this is the case, one hand is a bit premature to think of the reset win and accept losing all data to external monitors. This issue also has to write his long tutorial but forgotten, today happened to be his people should email inquiries remembered and of course there will be a full tutorial for you then ?, single simple but not everyone knows jive!
How to save data when the target computer is Win?
Note: To do this, it can not hand that caught the enemy is, you need a computer rescue tools. In this article I will use the DLC BOOT offline. If you do not have a USB drive, please purchase salvage even a child then, how simple can not, you see how to create usb versatile.
Okey! Now to our main subject, her dentist tests on virtual machines. I'll create a folder outside of the desktop like this let you easily visualize.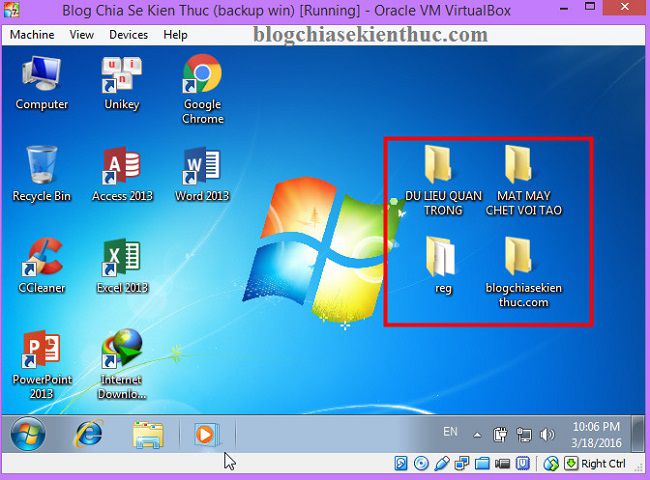 Now, for example, on a computer can not get into Windows again then, now how to regain the folder created above, start doing what …
+ Step 1: Plug the USB into the computer BOOT> Visit the Boot Menu. If do not know how USB BOOT then suggest you read this article: What is BIOS? How to access your BIOS HP, Sony …> then select Mini Windows does well, here I will boot into Windows 7 offline Mini.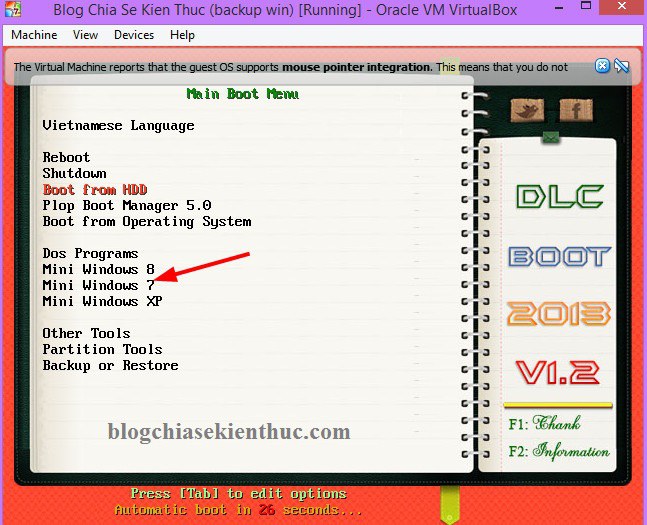 + Step 2: Go to the drive C (drive containing your operating system standard)
+ Step 3: Continue to open the folder Users out.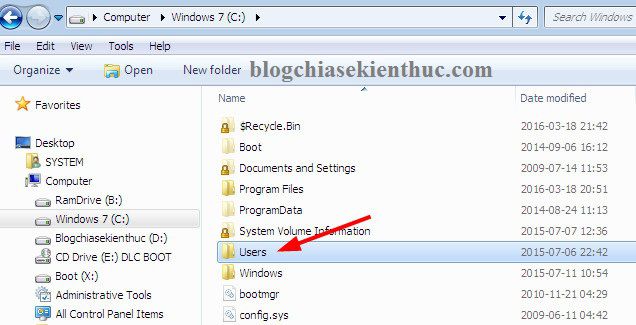 + Step 4: Here you select User that you are using. Here, I'm done on the virtual machine should name it a little bit difficult to understand
Tips: If you do not know what you're using, every user opens each folder in turn only. There are only 4.5 folder that .. passive ?

+ Step 5: Continue to open the Desktop folder, this is the folder you are looking for. All data will be included in your desktop in this folder.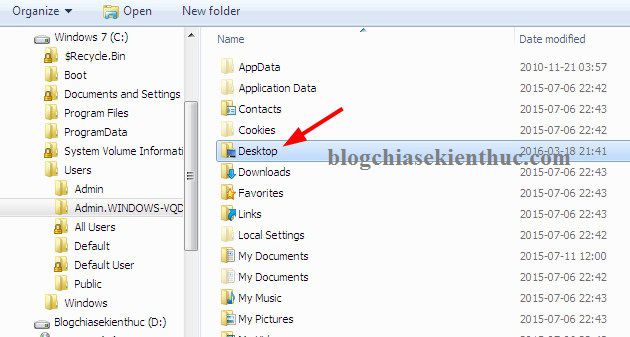 + Step 6: There it is! hours, then copy it to another partition (D, E, F …) are done. Now rest assured that reinstall Windows and then flashed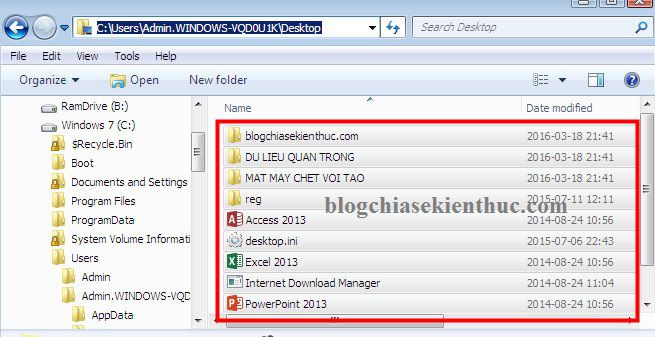 Okey! Such data is all in addition to the desktop has been regained and then, if you do not already know Windows, please refer to this article. Very simply, there is nothing called difficult at all!
Epilogue
So with only a few very simple steps that you have saved data in addition to desktop computers can not access the Windows already. There was nothing subliminal well, but if not, i also feel that tired!
Hopefully the article will be useful to you, to wish you success!
Kien Nguyen – Blogchiasekienthuc.com
Read more :