2021 is a year full of rumors about Apple. Some of them have become a reality like the MacBook Pro line with a notch design, but there are also rumors that did not materialize.
With 2021 over, this is the right time for us to sit back and take a look at the biggest Apple rumors that surfaced in the past year.
MacBook Pro with Notch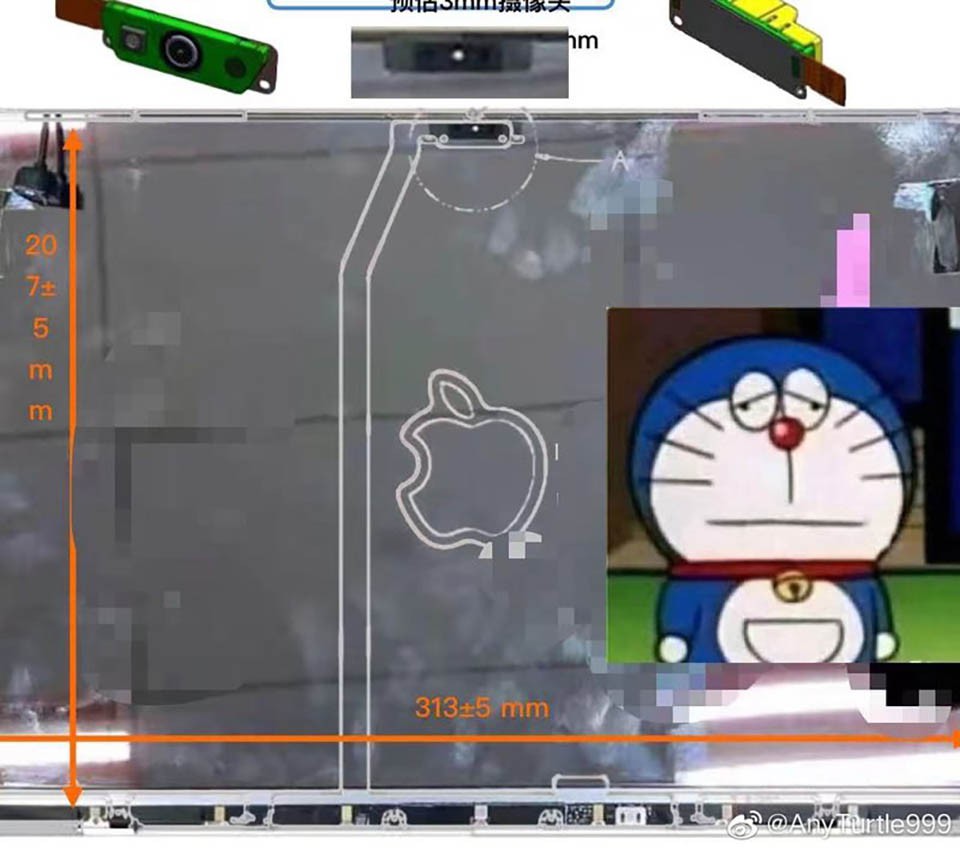 Out of all the Apple product leaks that have circulated over the past year, the last-minute rumor that the redesigned 14-inch and 16-inch MacBook Pro will feature a notch has garnered quite a bit of interest. of the user. Reportedly, this information comes just a few days before Apple's much-anticipated fall event focusing on the Mac, and it is quite skeptical of its authenticity.
However, Apple has surprised users when actually introducing the new MacBook Pro line with a notch design at the top of the screen. Although this top notch does not contain Face ID sensors, it makes the bezels on the screens of the new MacBook Pro models much thinner than the previous generation.
Macbook Pro 14 inch 2021 | Genuine Apple Vietnam
52,990,000 VND52,990,000 VND
Sign up to receive information when stock is available
Siri leaks an Apple event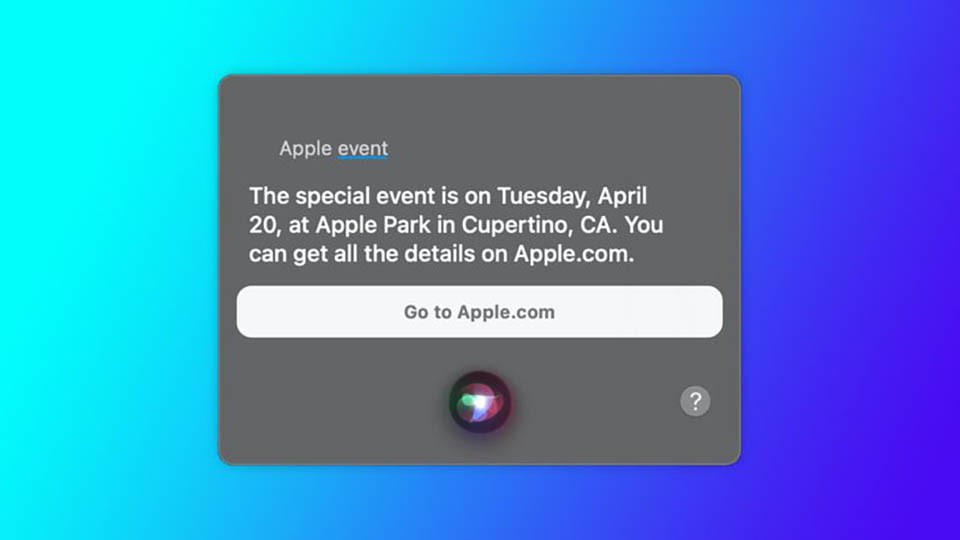 At the beginning of April, Siri leaked that Apple would hold an event on April 20, a few hours before the company officially announced the event. Accordingly, when asked when the next Apple event will take place, Siri answered that "special event taking place on Tuesday, April 20, at Apple Park in Cupertino, CA" and more details are available on Apple.com. While it's not a specific "rumor" about a product, it's still a major leak confirming Apple's first 2021 event.
If you remember, Apple's "Spring Loaded" event took place in April 2021. Here, the Cupertino-based company introduced users to quite a few new products, including the AirTag tracking accessory. , redesigned 24-inch iMac, new Apple TV and redesigned Siri Remote, and the iPad Pro 2021 lineup with the super-powerful Silicon M1 chip. In 2022, there's a good chance Apple will hold another event in the same March-April timeframe.
Apple Watch Series 7 with flat bezel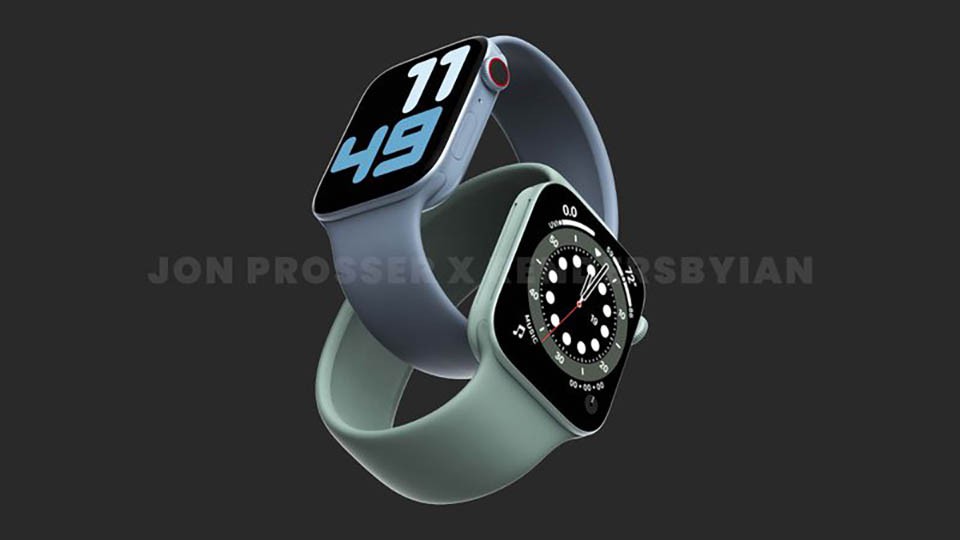 In May, famous Apple leaker Jon Prosser reported that a future Apple Watch, believed at the time to be the Apple Watch Series 7, would feature a flat-edge design like the iPhone 12 series. This rumor follows that quickly became the most talked about feature of the Series 7.
However, Apple has disappointed many people when it only introduced the Apple Watch 2021 generation with the biggest change coming from the larger 41mm and 45mm sizes. While the design of the new Apple smartwatch remains unchanged from the previous generation.
Apple Watch Series 7 41mm (GPS) Aluminum Rubber Band | Genuine VN/A
10,590,000 VND11,990,000 VND
MacBook Pro has more ports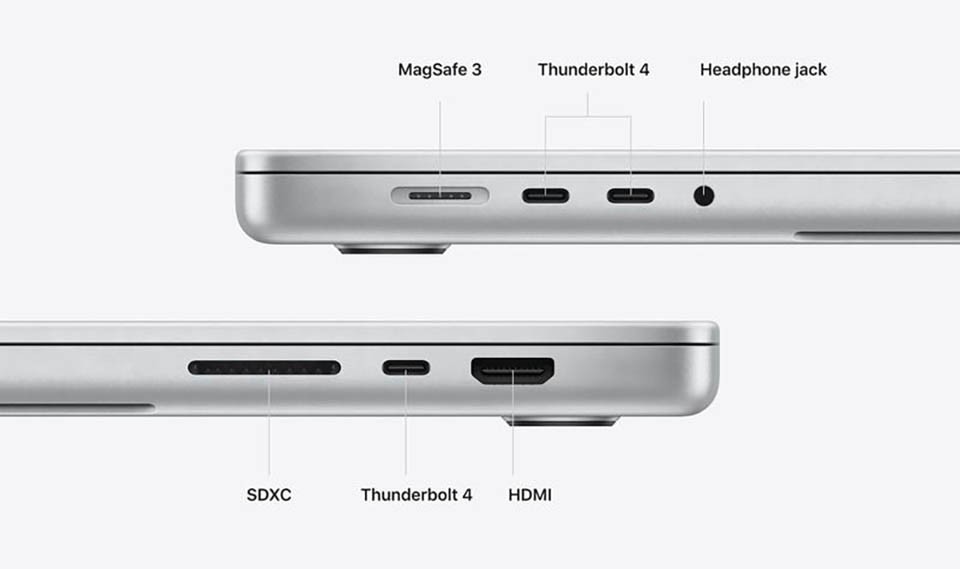 In January 2021, famous analyst Ming-Chi Kuo first released a report outlining what users can expect from Apple's 2021 MacBook Pro generation. Prominent in this rumor is that new Apple laptops will be added with many new ports, such as HDMI, a microSD card slot or a MagSafe charging port.
Kuo's report was later concurred by Bloomberg journalist Mark Gurman, who revealed that one of the connectivity options back will be the SD card slot.
Redesigned iPad mini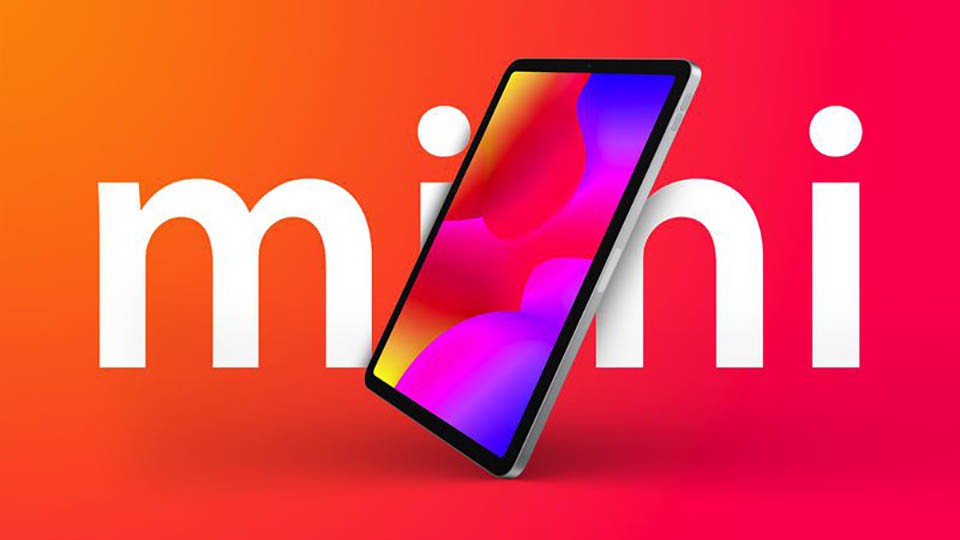 In the summer of 2021, reliable screen analyst Ross Young shared that the upcoming iPad mini will feature an 8.3-inch display with narrower bezels and the removal of the physical Home button. Young's report adds to information shared by Bloomberg's Ming-Chi Kuo and Mark Gurman, who both claim the iPad mini will arrive with a completely new look.
However, at the time, rumors were a bit conflicting about whether Apple would use Face ID or Touch ID integrated into the power button on the new iPad mini. Finally, "Apples" chose the Touch ID solution for its compact tablet. In addition, iPad mini 6 also uses a USB-C charging port, supports 5G and A15 Bionic chip.
Apple iPad mini 6 WiFi 64GB | Genuine Apple Vietnam
14,990,000 VND14,990,000 VND
Sign up to receive information when stock is available
Colorful new iMac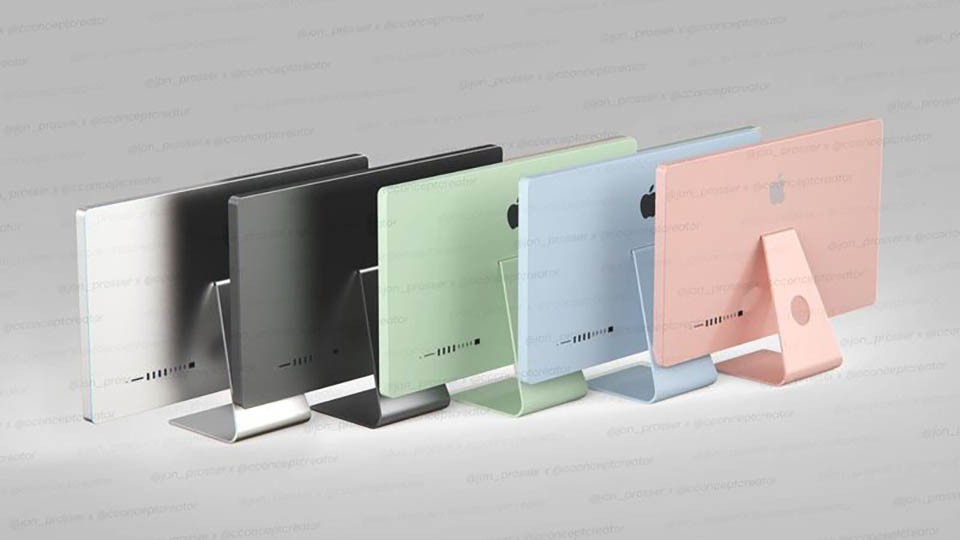 About three months before the 24-inch iMac M1 was released, famous leaker Jon Prosser shared information that Apple's next AIO PC will have a new design and come with many youthful color options. Prosser followed Bloomberg's Mark Gurman, who first reported that a new iMac with a smaller bezel is in production.
Apple iMac 24 2021 M1 7GPU 16GB 256GB Chính Hãng
38,500,000 VND40,990,000 VND
---
Follow on Google News feed
---