Simulator games, also known as simulation games, are an interesting genre, as they allow players to experience jobs that you may not have the opportunity to try in real life. Emulator games are now no longer confined to PCs, but have instead been widely available on mobile platforms.
And if you are looking for such mobile simulator games then this list is for you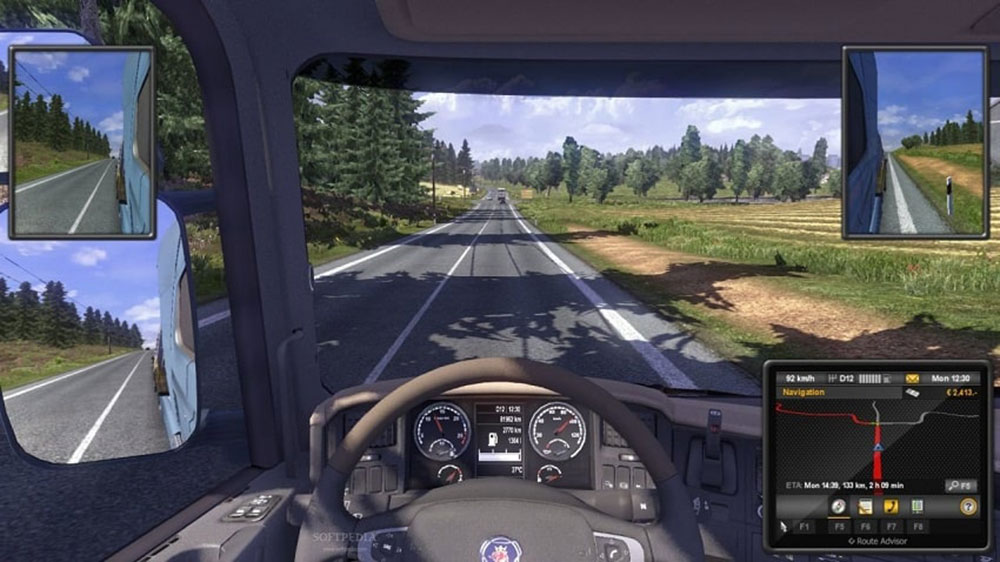 Construction Simulator 3
If you feel that driving seems too boring and light, why not try once to experience the work of drivers driving special vehicles used in construction? Construction Simulator 3 will help you do that.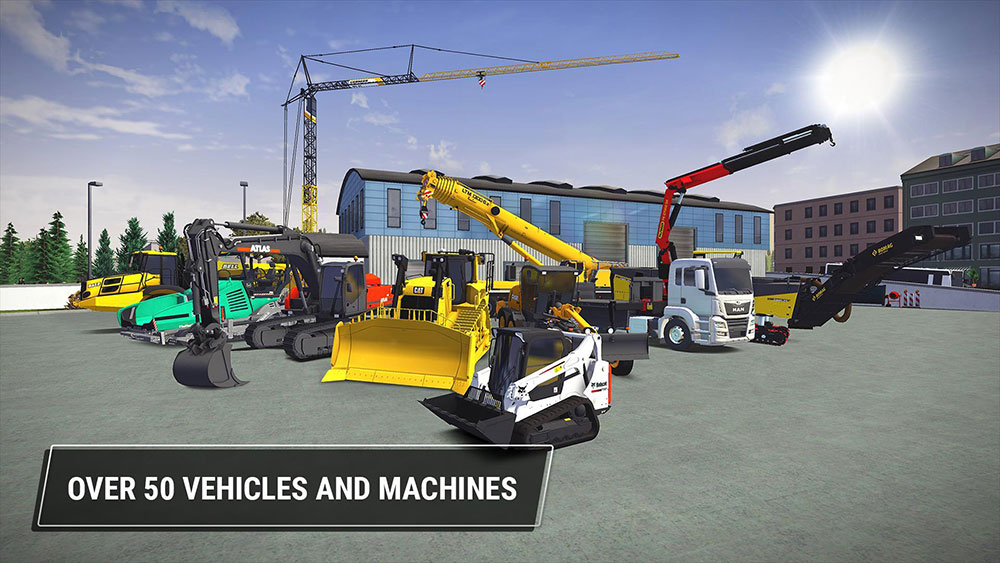 In the game, you will be able to control many different types of vehicles yourself, including cement mixer trucks, crane trucks, large trucks … to perform many specific tasks in construction such as pouring concrete, transporting equipment materials or driving piles to fill the road. After each mission, you will receive wages to be able to improve the facilities for your construction company.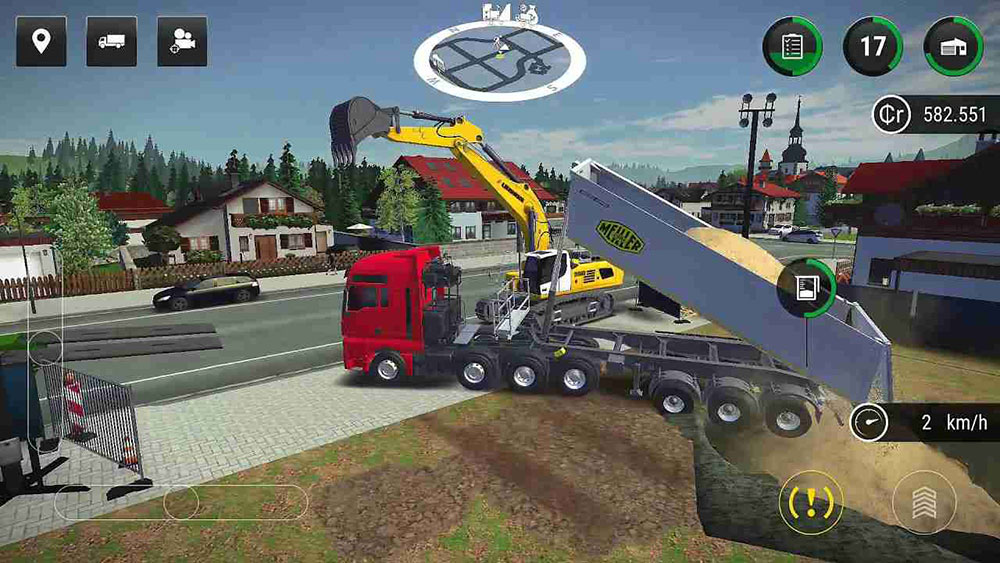 Construction Simulator 3 describes in detail the characteristics of each vehicle as well as how to control them all. Unlike driving simulation games that only allow players to move from one location to another, the number of activities in this simulator is much more diverse: from simple things like digging holes, bulldozers to jobs that require ingenuity such as using a construction trailer or placing sewer pipes in the right position, giving players a new feeling every time they experience it.
Robbery Bob 2: Double Trouble
If you are an exemplary citizen, Robbery Bob 2: Double Trouble is a game you should skip. But if you are a gamer who likes sneaky games, this simulator game is a must-have name in your smartphone.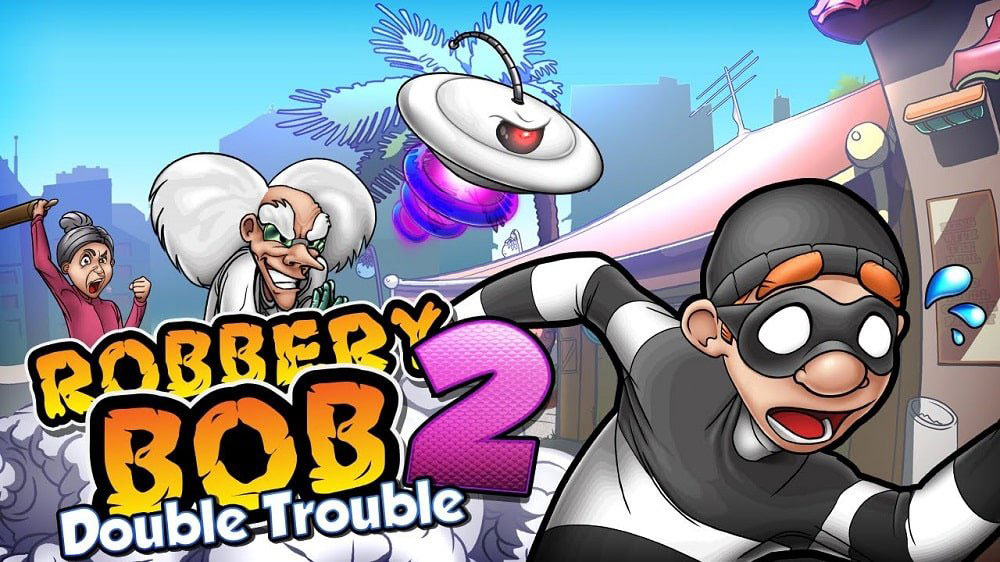 Robbery Bob 2 will allow gamers to experience the feeling and "work" process of a thief when breaking into the victim's house. You will have to use all the skills a thief needs such as agility, calmness, judgment and situational thinking to be able to move around the map, collect the required things without discovered by NPCs.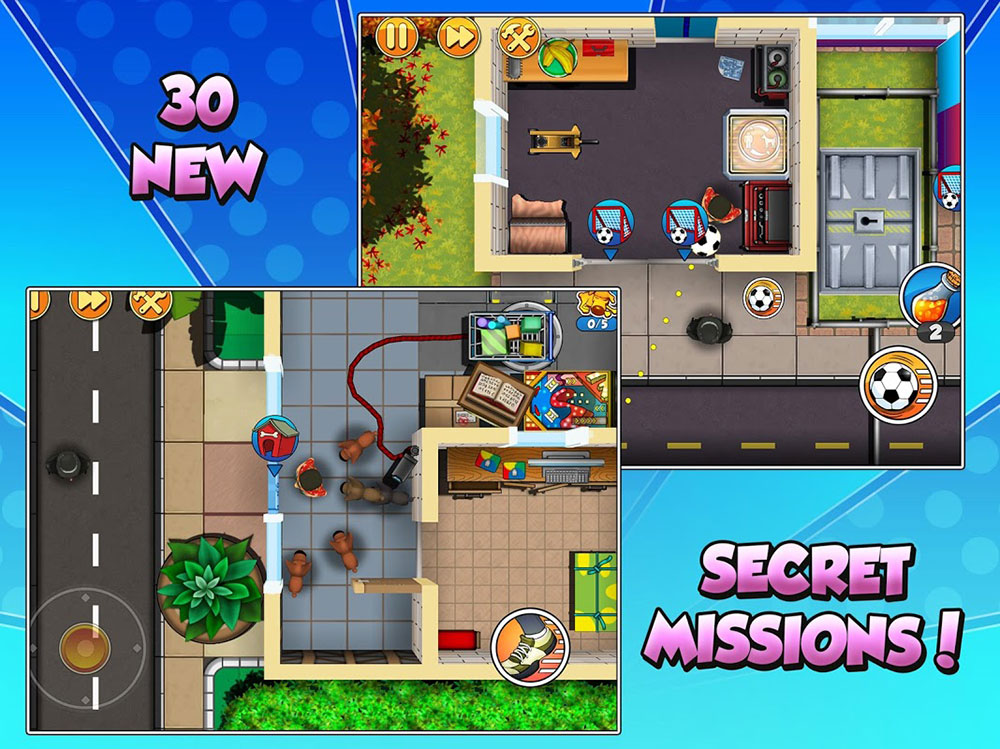 The view from above helps players to observe the terrain, thereby choosing an appropriate action plan. You will have two ways of moving, high speed making loud footsteps or no sound but very slow, you will have to flexibly improvise each movement to be able to overcome the challenge that the game offers. . It is the feeling of suspense and fear of being discovered that is the main factor that makes this game attractive.
Cooking Simulator Mobile
If you are not a great cook but love to make delicious food, or furthermore, own a kitchen. Then Cooking Simulator Mobile will be a good option to help you experience all those feelings.
The game will provide you with all the necessary items and ingredients for cooking. You will have to do everything, from ingredient selection, preparation to cooking and decoration. The game will not force you to do every step like some common cooking games but allows you to move freely in the kitchen, using all devices to make your own favorite dishes.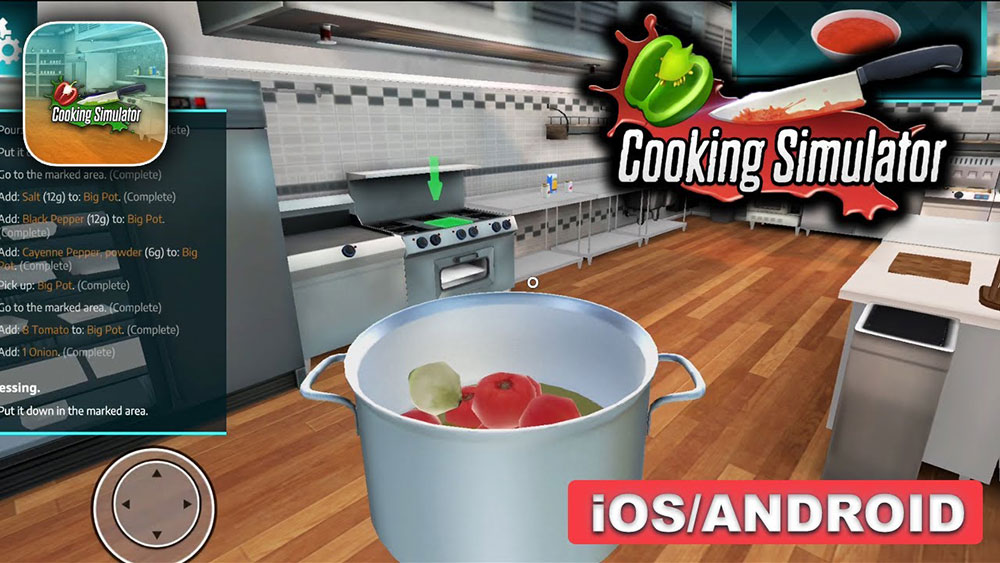 It is by allowing players freedom in all activities that have helped this simulator game have a high level of realism. In addition to cooking-related activities, the game also allows players to perform tasks, hoard money to decorate the kitchen according to their own preferences. Although the graphics are not really excellent, it is just enough for a mobile game.
House Flipper
House Flipper will be an extremely attractive simulator game for believers who love to arrange and decorate the interior. This is an exciting home renovation simulator where players can make all their fantasies and designs come true.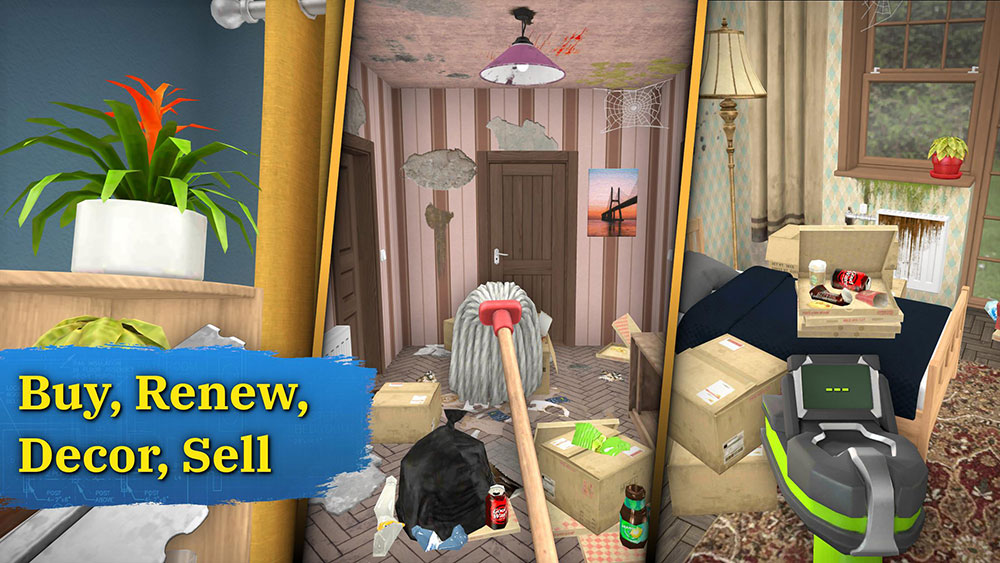 Experience the game, you will become a contractor specializing in repair, cleaning and interior design. Your task is to fulfill orders, renovate, decorate the house and sell the old furniture to make a profit later. With that money, you can buy more tools to support your work or decorative items and furniture.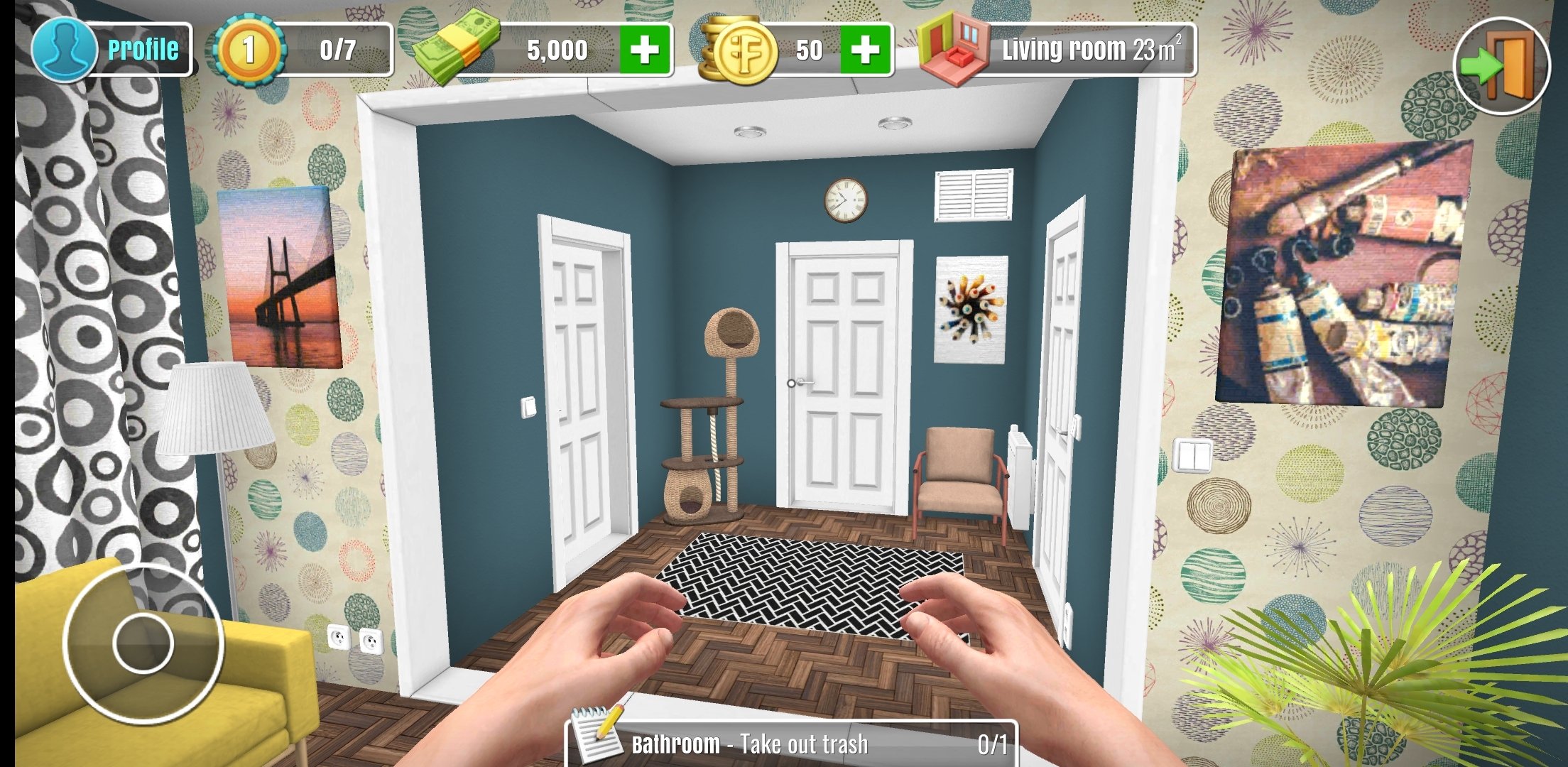 House Flipper realistically describes the activities in the game, from plastering walls, cleaning garbage, unclogging drains to arranging furniture and household items. I appreciate the graphics in the game when even items with many small details such as gamepads, doormats or bottles are meticulously designed. The game has more than 500 different decorations, giving you the freedom to create and decorate your way.
Ending
What do you think about the 4 simulator games mentioned above? Which game will you choose to entertain? Those who want to see the author's property in Construction Simulator 3, please leave a comment in the comment section, promise to show. Happy gaming guys!