After the success of the Redmi K40 series, Xiaomi is also "preparing" to launch the next generation of Redmi K50 series in February. Some specific information about this product line has also been "teased" by Xiaomi on its official Weibo page.
It is currently unclear how many versions Redmi K50 series will include, but if similar to previous versions, we will have Redmi K50, K50 Pro, K40 Pro + and K50 Gaming Edition. Of which, there will be two versions equipped with MediaTek Dimensity 7000 and 9000 processors, the other two versions will be equipped with Snapdragon 870 and 8 Gen 1.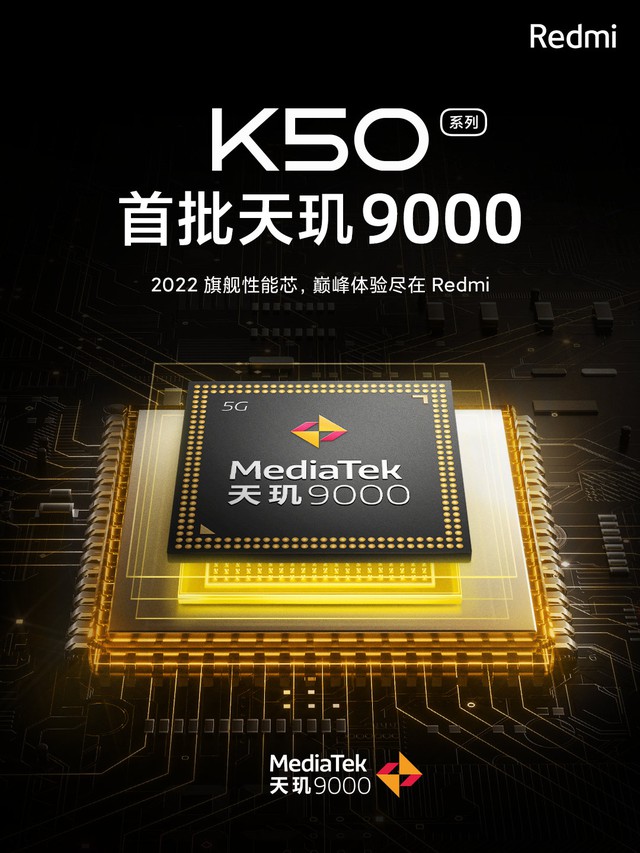 According to the latest image posted by Redmi CEO Lu Weibing, the Snapdragon 8 Gen 1 processor version of Redmi K50 (most likely K50 Pro +) will integrate a dual VC vapor chamber cooling system, " challenge" the heat of this chip. According to preliminary evaluation of smartphones equipped with Snapdragon 8 Gen 1 chip, most still experience overheating when handling heavy tasks. It seems that Xiaomi is quite confident with the heat dissipation ability of the upcoming Redmi K50 series.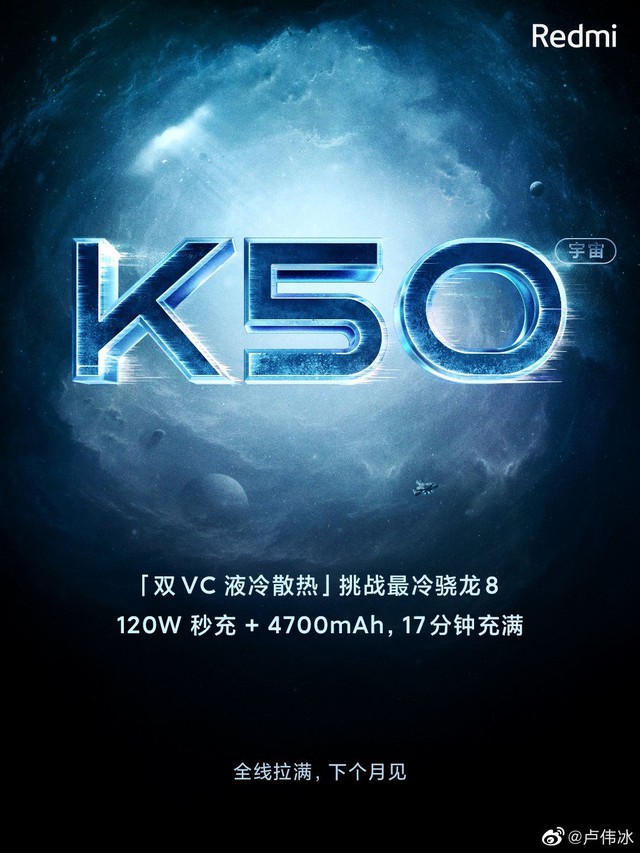 In addition, Xiaomi also confirmed that the Redmi K50 series will support 120W super fast charging technology, which can fully charge a 4700mAh battery in just 17 minutes. The device runs MIUI 13 when it is released.
Redmi K50 series will be introduced by Xiaomi in the Chinese market in February, the specific date is unknown. The device may then be launched in a few international markets under the brand names POCO and Xiaomi.
---
Follow on Google News feed
---