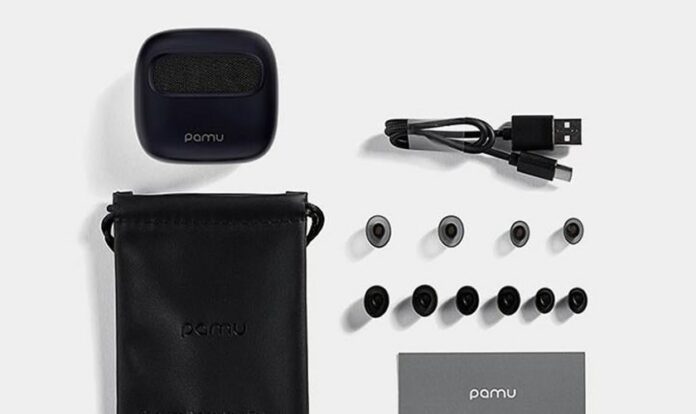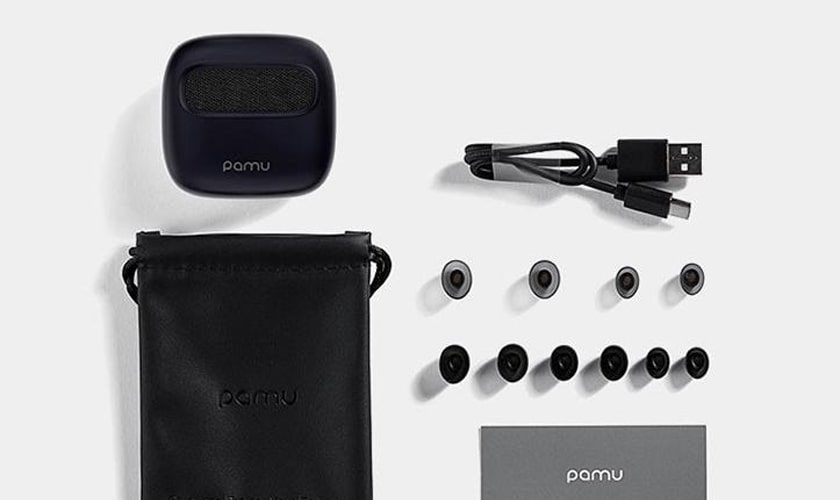 For those who often have to use headphones for work, entertainment and relaxation, it is impossible to ignore the Padmate Pamu Nano headset. This is a line of headphones manufactured by Padmate brand – the leading audio brand in the headphone market. With new improvements, this will be a product that brings many impressive experiences to technology users. So should you buy Padmate Pamu Nano, let's find out.
What's outstanding about Padmate Pamu Nano review?
Ultra-small design, easy to carry
One of the highlights that makes the Padmate Pamu Nano headset different is its ultra-compact design. In order to meet the aesthetic needs of use, the Padmate Pamu Nano headset has a unique design that helps to hug the user's ears thanks to the curved earphone tip following the shape of the ear cartilage, providing a comfortable feeling. for users.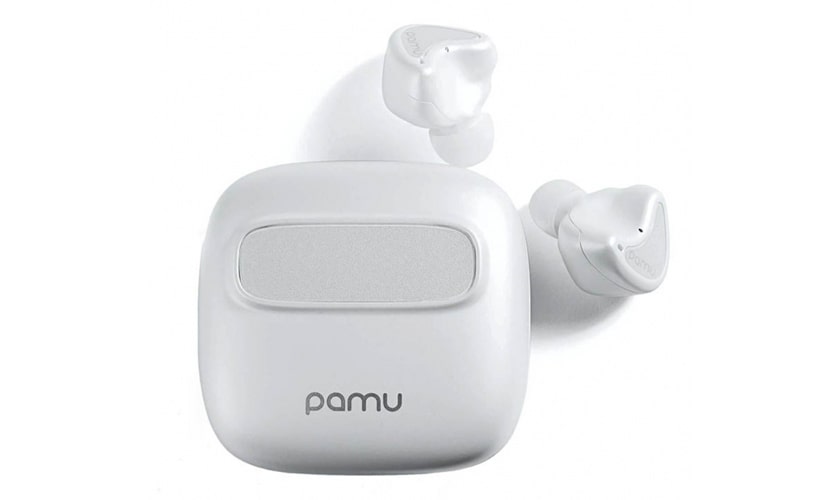 The next highlight is that the housing is made from plastic combined with the rough outer surface, creating a solid feel for the product. In addition, this housing part also has a soft rubber cushion, creating a smooth feeling and gripping the ear when used for a long time and does not cause discomfort.
With an extremely compact and user-friendly design, the charging case of the Padmate Pamu Nano headset is designed to fit in the palm of your hand, making it easy to carry when going out. The product has a battery indicator light and logo imprinted on the bottom, comfortable for users to create a style with two main colors, delicate white and personality black.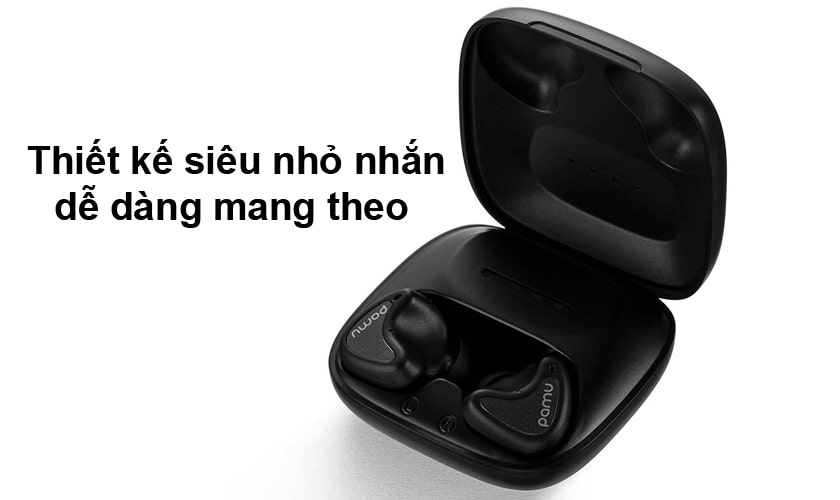 Experience great sound with Qualcomm chip technology
Padmate Pamu Nano headphones are used with Qualcomm chip technology that supports Bluetooth 5.0 connection standard, providing extremely stable audio connectivity. With this technology, it increases sound reproduction and improves reception and reception, helping the headset to operate continuously without consuming much power.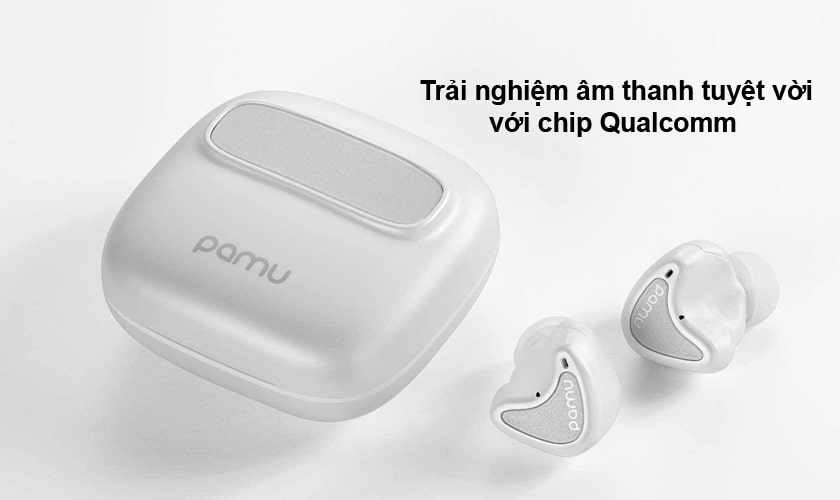 Besides, the Padmate Pamu Nano headset has an improved 6.1mm driver design compared to the previous generation of Pamu headphones. With this design, it increases the ability of the headphone's resonant box, providing powerful, vivid sound with a more perfect and realistic sound range.
Upgraded noise reduction feature
Padmate Pamu Nano headphones are equipped with active noise reduction for outdoor environments. The product is also equipped with 2 noise-canceling microphones for each ear, so the Padmate Pamu Nano headset has the ability to reduce noise more effectively, providing the ability to talk as well as listen to music in crowded environments. the most obvious way.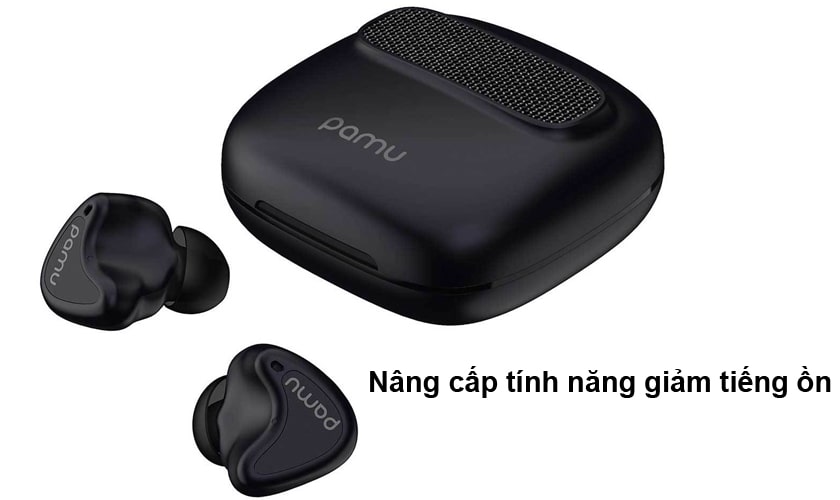 New innovation with water resistance, impact resistance
In addition to the above features, the new improvement in water resistance is a point not to be missed in this product. Padmate Pamu Nano headphones are IPX6 water resistant. With this ability, it is very suitable for outdoor sports that can resist sweat, or go in rainy weather without fear of affecting the listening experience.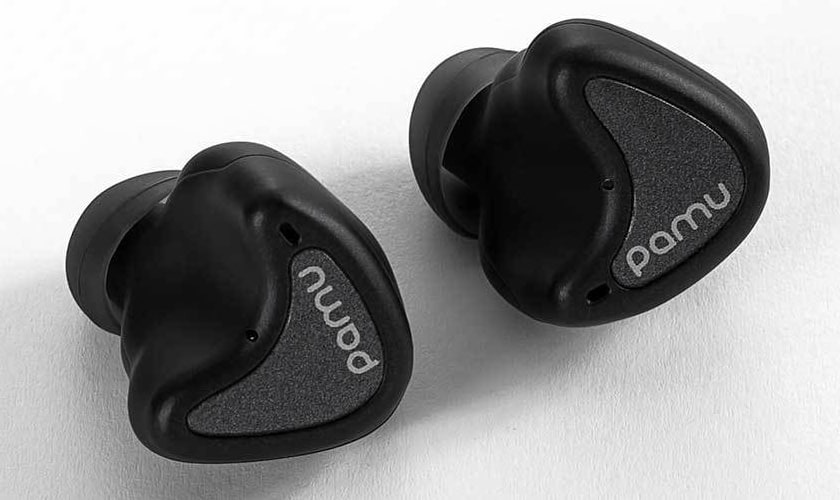 Easy connection operation, impressive battery life
The Padmate Pamu Nano headset supports the aptX codec for a connection distance of up to 10m. In addition, the Padmate Pamu Nano headset also brings convenience because the smart driver allows users to easily switch voice calls or stop playing music on the headset's touch.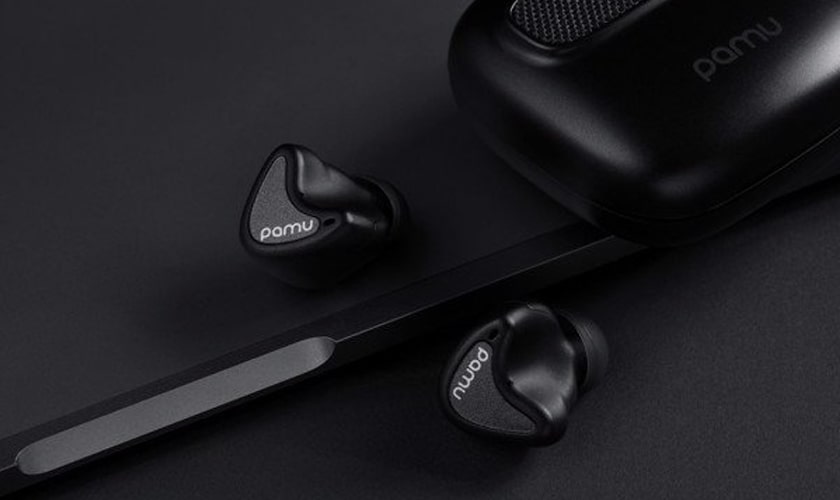 Padmate Pamu Nano headphones have a battery capacity of up to 450mAh, improved to bring the total time of use to 21 hours. Thanks to that, you can use it comfortably without worrying about interrupting the experience.
The charging case of this product is integrated with convenient wireless charging using Type C fast charging, with only 1.5 hours, it can provide an all-day audio experience.
How much does Padmate Pamu Nano cost?
Currently, the price of Padmate Pamu Nano wireless headphones listed for sale on Padmate brand websites is VND 1,490,000. In addition, with regular promotions, the price of the Padmate Pamu Nano headset will be unexpectedly reduced. Bearing the name of the leading audio brand in the headphone market, it promises to bring users the best experience.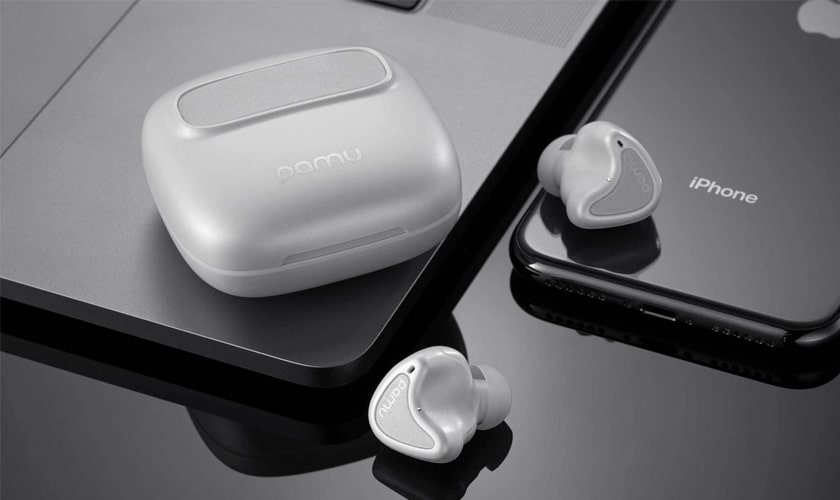 Should I buy Padmate Pamu Nano?
With the advantages of the super product Padmate Pamu Nano, your audio experience will be raised to a new level. As a product with all the elements of quality as well as compact design, the Padmate Pamu Nano headset will be a great accessory to support you in the process of working, entertaining in an optimal and convenient way. most beneficial. Quickly order and own Padmate Pamu Nano headphones to have moments of immersion in extremely high quality sound.