Hello!
You are learning about WordPress and are Learn how to make a website using WordPress right?
So you find your article series is right there. In series learn basic WordPress This I will guide very detailed. Hopefully beginner learners of WordPress can easily understand how.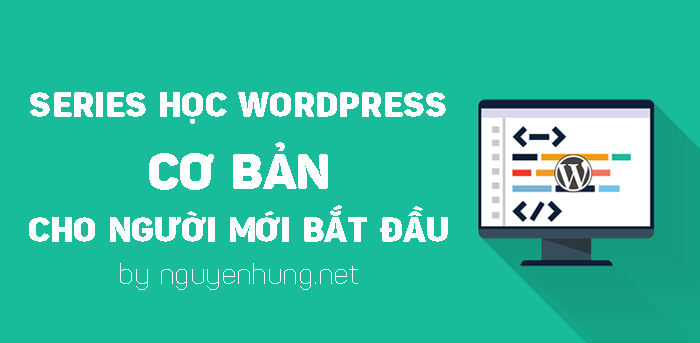 My first message to you is "Be confident, you will do it because it is so easy!". Why do you say you can do it? Because, making a website with WordPress is a quick and easy way to do web even for people who don't know about programming (just need to learn hard).
To create a website with WordPress, you only need to learn through 25 tutorials Basic WordPress learning series This is enough to create a website already. Even if you are a beginner, do not know anything about web making.
What will you learn through this basic WordPress learning series?
You will learn a lot about WordPress. You will know How to create localhost on the computer, Install WordPress, admin and use items in WordPress, …
In addition, you will better understand the domain name, hosting and will know how to buy a domain name, buy hosting and choice Choose the best hosting for WordPress. Finally, get your web out to the world.
Below is a list of all the lessons I have spent time writing in great detail. After studying all of these articles, I guarantee you will know how to do web with WordPress.
If you don't finish your studies, pull your head out. At that time I will coaching 1-1 with you until you can do the web. But, then the tuition will be extremely high. Because the instructions here are too detailed, you can not do it, you will have to use a more special method.
OK, got it No more talking! Start studying and do it now!
Series 25 basic WordPress lessons
Above are all the posts in WordPress learning seriesn that I want to guide you. Please take the time to read and practice step by step with each article.
If you have difficulty doing web in any article or have any questions, then comment on the correct article to answer it. Wish you early success!
Read more :