Note: Please read the article carefully before proceeding! If in the process of using you encounter any errors, such as broken download links, slow loading blog, or unable to access a certain page on the blog ... then please inform me here. Thanks!
Samsung Galaxy Fold, the most breakthrough commercial smartphone of 2019. After a lot of storms and criticism of the internet / press community, it has been sold and surprisingly sold.
As I said in the previous article: There are so many disadvantages and reasons not to choose Galaxy Fold, so why is it still selling so well?
Read more:
#first. Is Samsung Galaxy Fold worth buying?
Until now, I still maintain my opinion: Do not buy Samsung Galaxy Fold. Why so?
After a spectacular launch at MWC 2019 earlier this year, Galaxy Fold made a very bad debut: Sudden death in the hands of the first users.
Remembering the Galaxy Note 7 event, Samsung's painful flop, what did they do? Yes ! Recall, get parts, modify and reissue. And the Samsung Galaxy Fold was similar, the device had to be reworked, more secure than the screen protector, and then they left the sales schedule until the end of the year.
The Samsung Galaxy Fold was revoked for editing, which means that the details are cut, added and removed, making it impossible to perfect as they prepared for MWC earlier this year. That is, the perfection is not the highest possible.
Next: Should wait for Samsung Galaxy Fold 2 instead of buying the first generation, because Fold 2 will certainly improve and optimize better than the first generation.
Finally: 50 million for a Tablet hybrid smartphone is not a good idea. Buy an iPad and iPhone combo from the apple house with that money, you will still have money to buy accessories. Not to mention the cost of repairs anymore.
In general, Samsung Galaxy Fold (this first version) will only be suitable for those who prefer to experience and do not matter about the economy.
#2. Samsung Galaxy Fold sold unexpectedly
Galaxy Fold has sold limited to all markets offered. In Vietnam, with the price of 50 million, the device is still out of stock after 6 hours of opening sale, although Samsung Vietnam has not yet announced the number of devices to be sold in our market.
And until now, Samsung has sold 1 million Samsung Galaxy Folds worldwide. They also said someone is willing to pay $ 2,000 to own this device. What is the reason?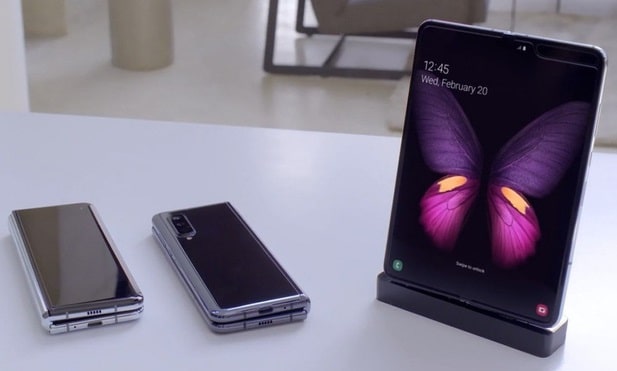 Samsung Galaxy Fold is a machine with a breakthrough design: It has been a long time since the smartphone market has such an innovative technology that is so commercial. This is the biggest reason why many people desire to get this Galaxy Fold.
Smart marketing, novel price segment: Samsung launched the Galaxy Fold in our country on the day the iPhone 11 Serie was delivered to the domestic market. This is Samsung's affirmation: Where is the iPhone priced in the sky? At the same time they have opened a new segment in our country's smartphone market, the segment of 50 million!
Price to replace components: The price of replacing Samsung Galaxy Fold screen when it has been subsidized is just over 3 million. This price is unbelievable for such a flexible OLED display.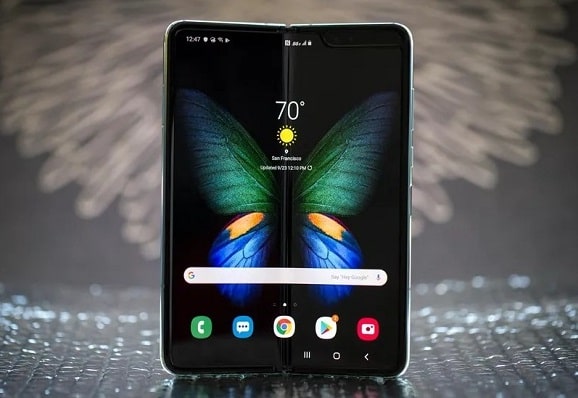 And most importantly: Samsung Galaxy Fold buyers are often very rich. They just need a machine that stands out enough from the crowd to show their class, just like the common sense of a portion of iPhone users!
# 3. Conclude
Whatever the Samsung Galaxy Fold, Samsung is very know how to hit the psychology of users to extract money from their pocket.
And according to you, The reason why Samsung Galaxy Fold was successful What is that? Please share your views and thoughts on this phone offline.
Hope this article will be helpful to you. Wish you have more interesting knowledge at Blog!
CTV: Nam Hoang - Blogchiasekienthuc.com
Note: Was this article helpful to you? Do not forget to rate the article, like and share it with your friends and relatives!
Read more :