Note: Please read the article carefully before proceeding! If in the process of using you encounter any errors, such as broken download links, slow loading blog, or not being able to access a certain page on the blog … then please inform me through the Contact page. Thanks!
Have you ever found yourself in a situation where you suddenly forgot your password to unlock your iPhone, iPad or iPod Touch?
Yes, if this situation is really a headache, and I firmly believe that in your head now flashed the thought about which phone shop to fix. Is that right?
Mostly so, because as you know, Apple very good security for their devices. However, in this article I will introduce to you a software that helps you unlock Apple ID without a password from your device.
Apple ID is used to access the services that Apple provides. So if you accidentally forgot your Apple ID password, you won't be able to turn off Find My iPhone (Find My), delete iPhone, download apps from the App Store, etc.
Support to unlock Apple ID without password from iPhone, iPad or iPod Touch.
Remove iPhone password from screen that is locked, disabled, or corrupted.
In case you enter the wrong password too many times, the iPhone will be locked for a period of time. This software will unlock help you quickly.
You are given an old iPhone and the giver forgot the password, you can use this software to remove the password easily.
In a bad case, does Face ID or Touch ID on your device automatically work? iMyFone LockWiper also helps you solve it too.
You can easily bypass Screen Time password or Restrictions passcode without losing data.
Some notes when using iMyFone LockWiper software:
iMyFone LockWiper only supports to Unlock activated devices (activated). Therefore, to remove Apple ID via LockWiper, your device must be set up and you can access your device settings.
If Find My iPhone is OFF, all devices are supported to unlock Apple ID.
If Find My iPhone is ON, devices running from iOS 10.2 to iOS 11.4 are supported to unlock without losing data .
If Find My iPhone is ON for devices running on iOS 12 or later versions, it is not supported.
#2. What types of passwords can iMyFone LockWiper remove?
iMyFone LockWiper will help you remove iPhone password easily and regain full access to your iPhone. This professional iPhone unlocking tool supports opening the following types of passwords:
4-digit password
6-digit password
Support to open Face ID.
Support to open Touch ID
And support to remove both custom passwords ..
# 3. How to crack iPhone and iPad passwords?
After you download the software, install it on your computer, then activate the software license to use. Copyright, you can buy in the download link there.
3.1. How to unlock Apple ID
+ Step 1: You open the iMyFone LockWiper software on your computer => and select the mode Unlock Apple ID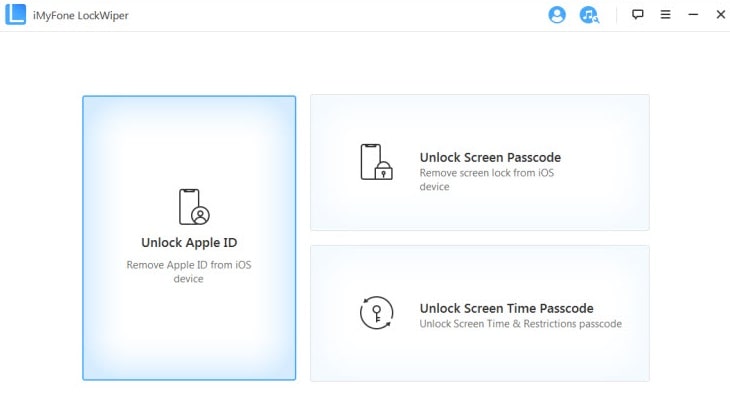 + Step 2: Now connect your iOS device to the computer => unlock your iOS device screen => and select Tin cậy (Trust) from the iPhone screen if asked.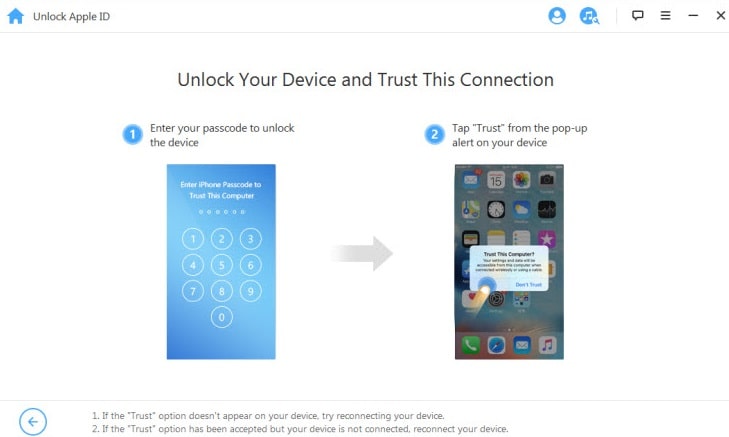 + Step 3: Click on it Start to Unlock to delete the Apple ID and iCloud accounts currently associated with your iPhone, iPad or iPod Touch.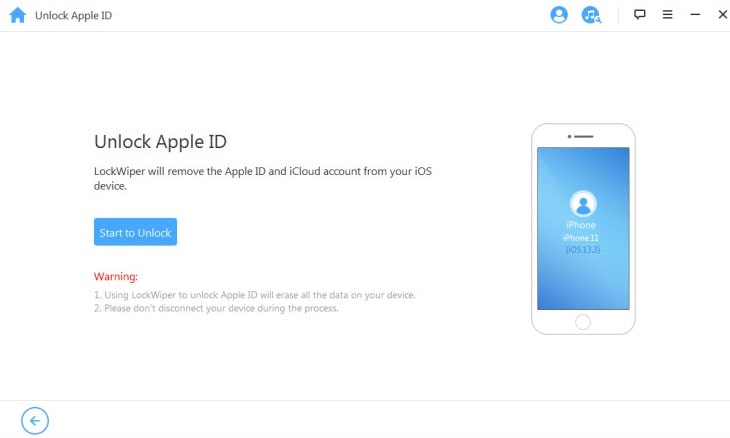 + Step 3: Now there will be 2 cases:
In case Find My iPhone is Off:
If the Find My iPhone feature is disabled, the LockWiper software will immediately start unlocking your device.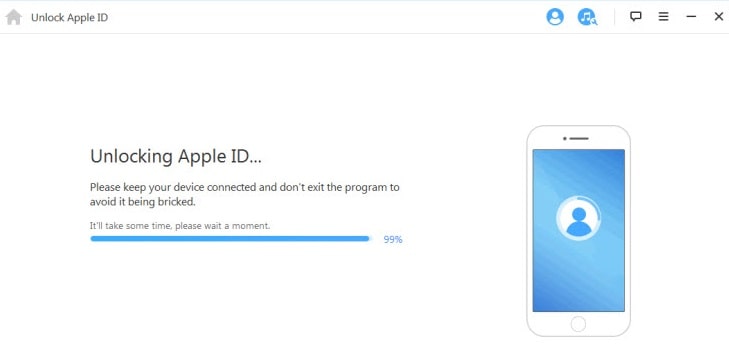 It takes a few seconds for the program to work. And here is the result after completion.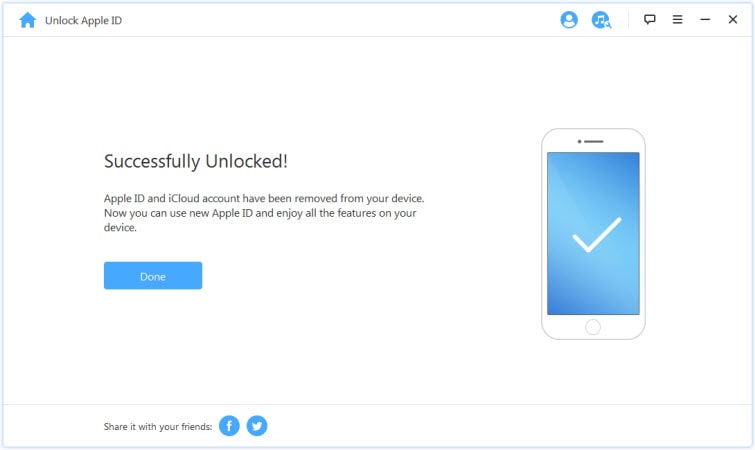 And in case the Find My iPhone feature is ON:
This case will take a bit more time, you have to perform a reset your iPhone first by going to Settings (Settings) => General (General settings) => Reset All Settings (Reset all settings).
// Note: If you have important data on your device, use software to backup the data on your phone to your computer.
Then confirm to reset all settings on your iOS device => now the device will reboot and when finished, LockWiper will start unlocking your Apple ID and iCloud account.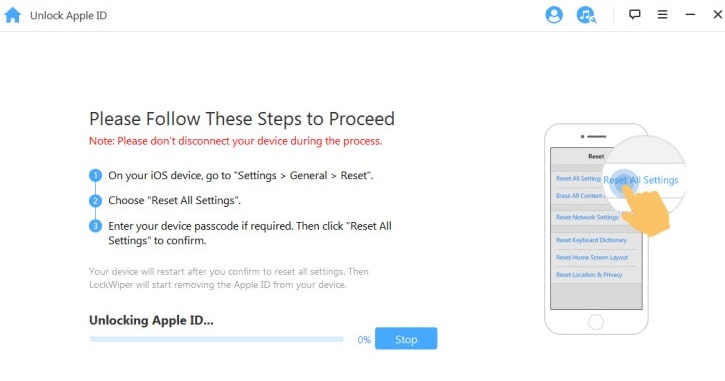 Yes, once completed, the Apple ID and iCloud accounts will be removed from your device, now you can log in and use with a new Apple ID account.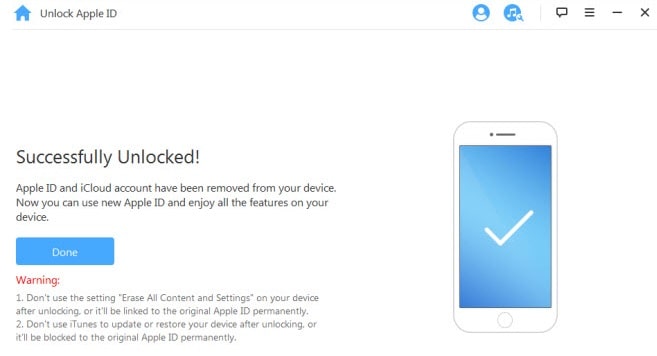 3.2. Instructions to unlock your iPhone screen password and Delete the time password on the phone screen
This part is how to do the same, just select the corresponding features available on the software.
# 4. Epilogue
So I just introduced to you a software to assist you in unlocking the iPhone / iPad screen when you've forgotten the password.
If you are stuck with an iPhone that has forgotten your password, this is really a good solution.
In addition to the software for iOS, you can also use iMyFone LockWiper software to erase your screen password and lock FRP (bypassing the Google account identity) with Android operating system here!
Note: There are currently discount codes F487SA ($ 10 direct discount) for both iOS and Android versions.
Hope this article will be helpful for you!
Kien Nguyen – Blogchiasekienthuc.com
Note: Was this article helpful to you? Do not forget to rate the article, like and share it with your friends and relatives!
Read more :