Logitech has just released the POP Keys keyboard, one of three products in its latest Studio Series. The product launched simultaneously with the POP Mouse wireless mouse and the Logitech Desk Mat.
As the most outstanding product in the trio, let's quickly see what POP Keys has in the 2 to 3 million dong mechanical keyboard segment.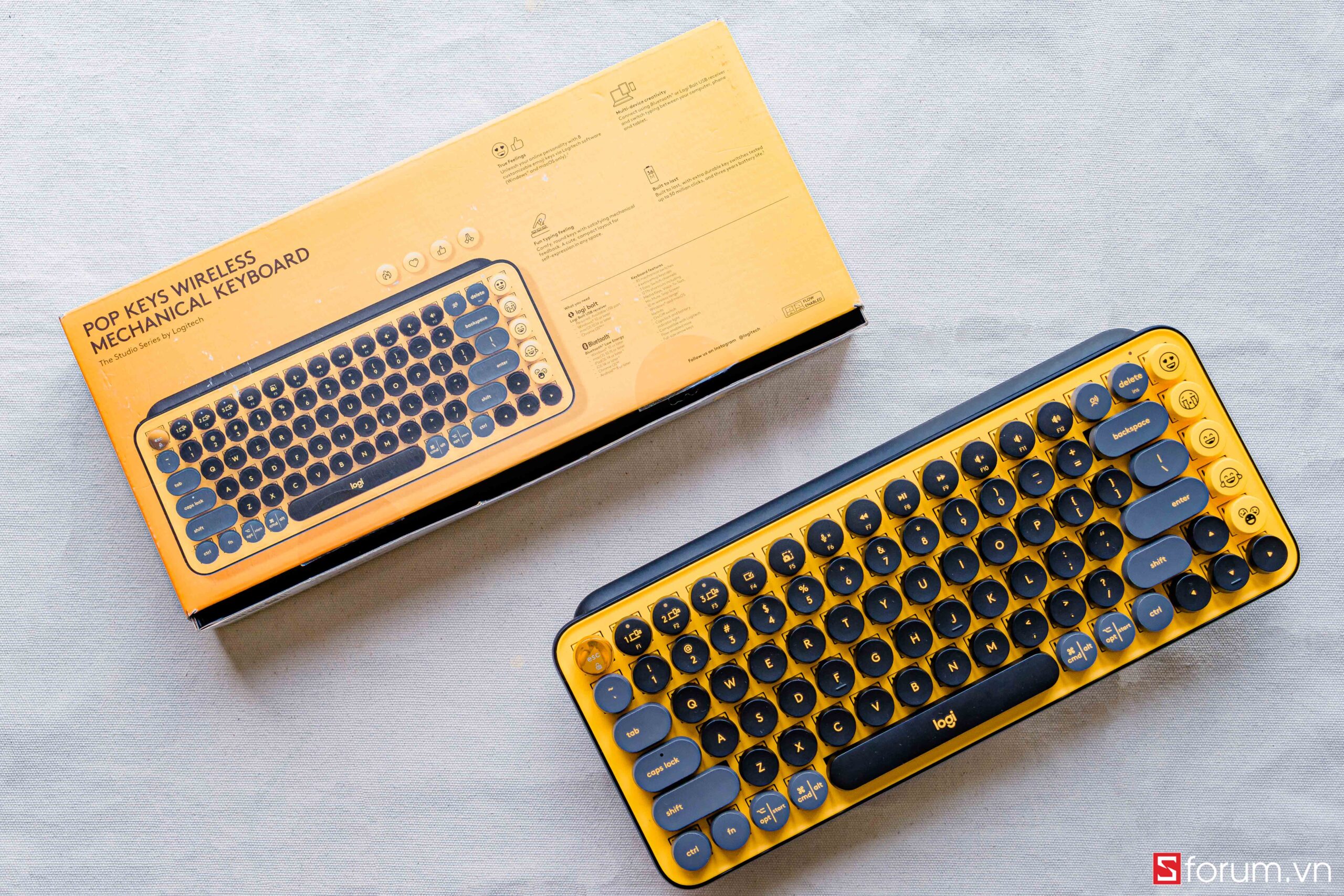 POP Keys was born with a blend of classic and modern. Classic where the image of a typewriter and the touch of authentic typing each key using mechanical buttons. Modern where the color mix is ​​full of youthfulness and dynamism with three color themes: Daydream – Blast – Heartbreaker.
Accessories included with the product are quite simple but full of things to serve the needs of users, including: a user manual, four replacement keycap buttons and finally a USB LogiBolt used to connect to the machine. computer or other device that supports the keyboard.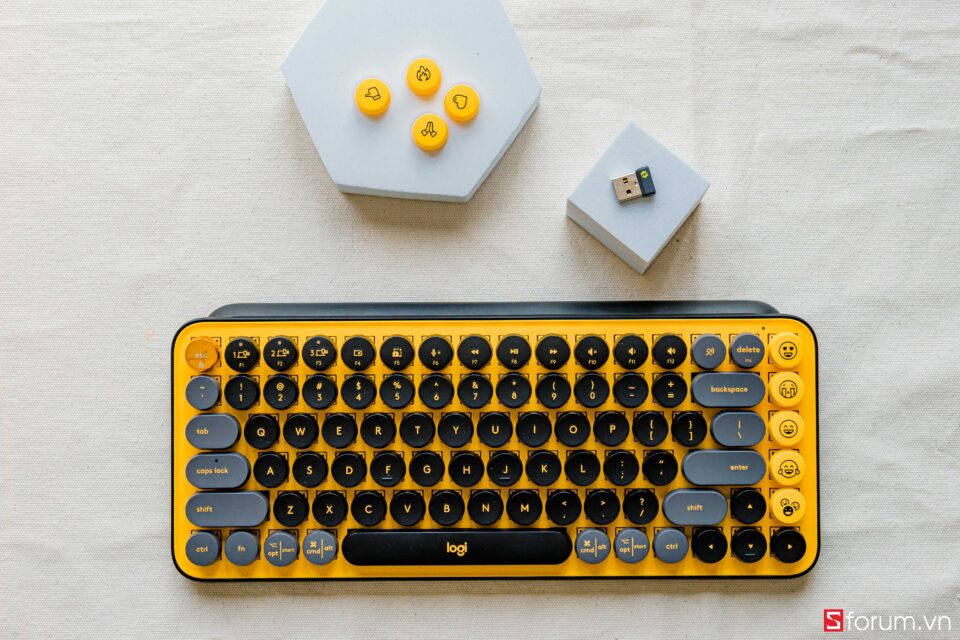 In the scope of the article, the version used is Blast color with a combination of striking yellow combined with mysterious black, adding to it are gray patches, this color combination gives a beautiful look. elegant yet still stand out from the crowd for POP Keys. The highlight of the keyboard is also on the "Esc" button, which has a luxurious glossy texture.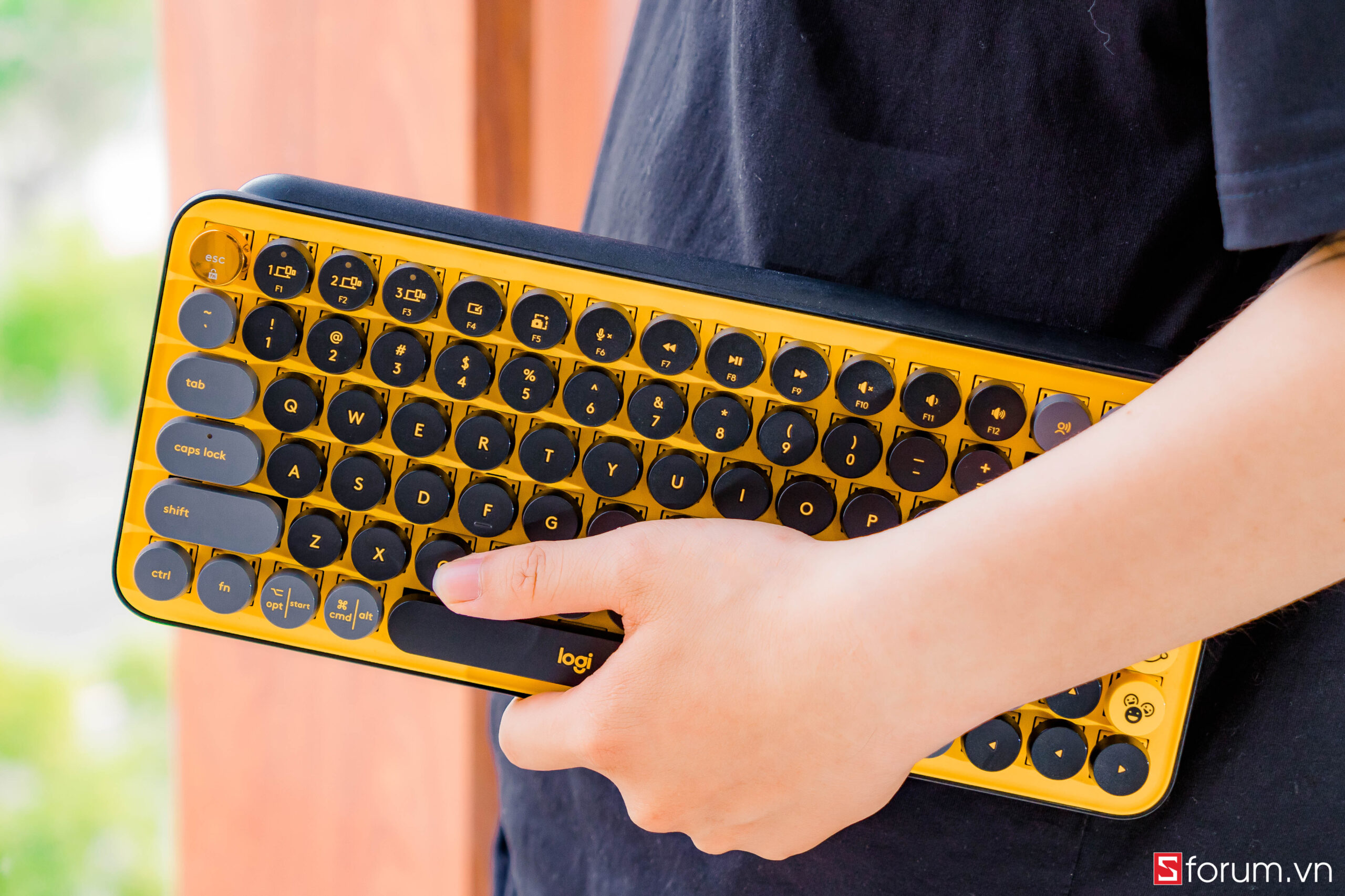 Compact POP Keys design with 75% layout, easy to carry everywhere, diversely combined with many types of desk setup, suitable for young people who are on the move. Along with that, the included keycap set is made in a soft rounded form to make it easier for users to get used to, besides keeping the classic features of old typewriters.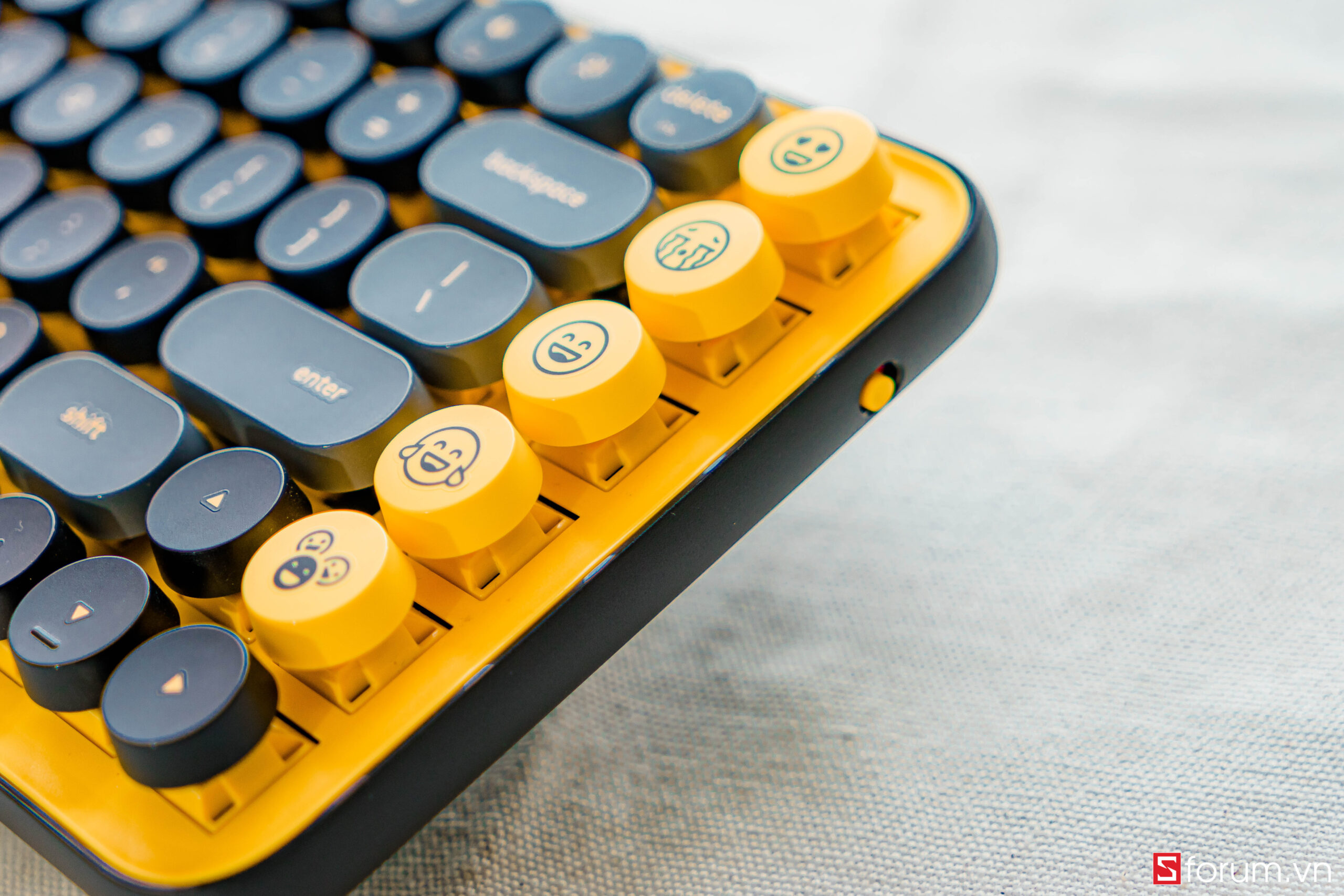 The power key of POP Keys is located on the right side of the product, used to turn it on and off, there is no mode to switch between modes for Mac / Win, by default the keyboard will automatically recognize according to the device that the user connects or installs. through Logitech Options software.
Especially with the customizable Emoji key feature, it is easy to express emotions, express your personality and mood with just a single button. In the box of the product also comes with replacement buttons that match the Emoji option that the user installs. In addition, POP Keys also has pre-assigned function keys so that users can quickly activate applications or change system settings quickly.
Completely wireless design and diverse connectivity including Bluetooth Low Energy with up to three devices, range of up to 10m and flexibly changing devices with the push of a button, besides the keyboard also supports Wireless connection via USB receiver, along with exclusive LogiBolt technology from Logitech to ensure a stable and smooth wireless connection, supporting both work and play.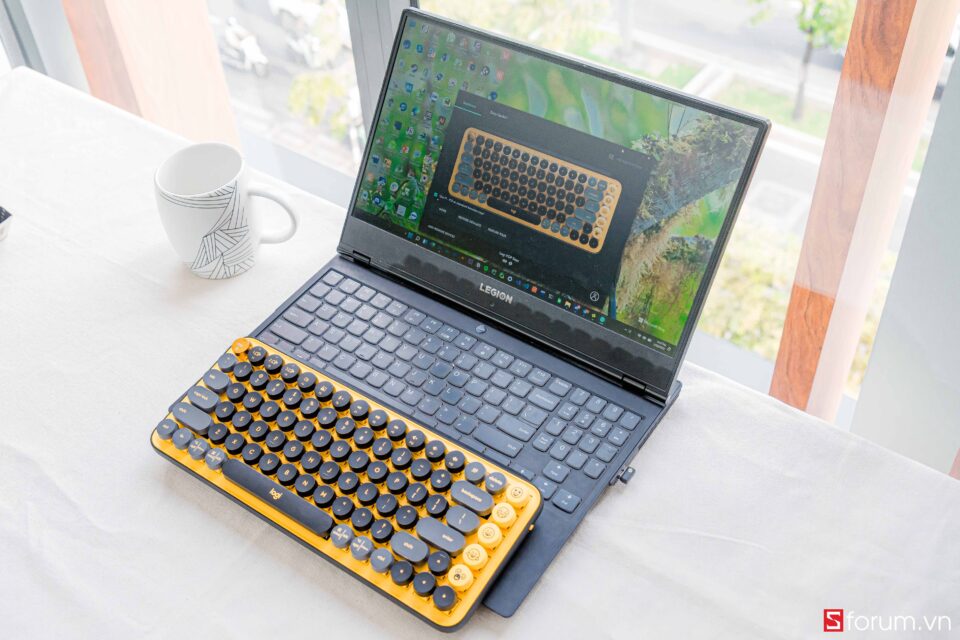 Next, POP Keys is also compatible with a variety of devices from computers and laptops to phones and tablets. Support through Logitech Options software to be able to change the function of each key, customize the Emoji to the user's liking as well as change the Easy Switch feature settings – quickly switch between devices connected to POP Keys.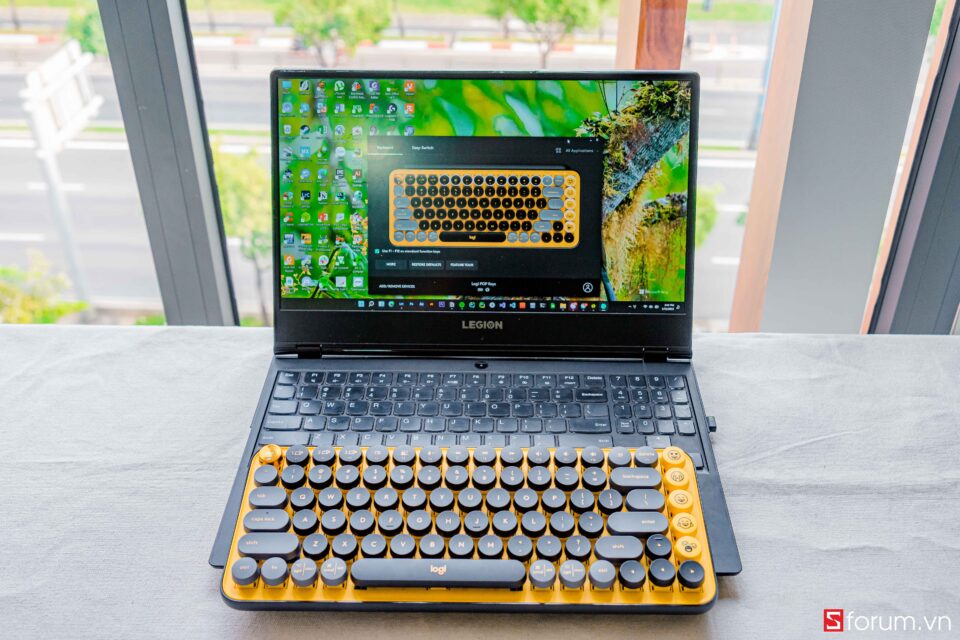 In addition, the software also supports other devices of the company such as mice, headsets, etc., helping the product to have very good synchronization in Logitech's accessory ecosystem.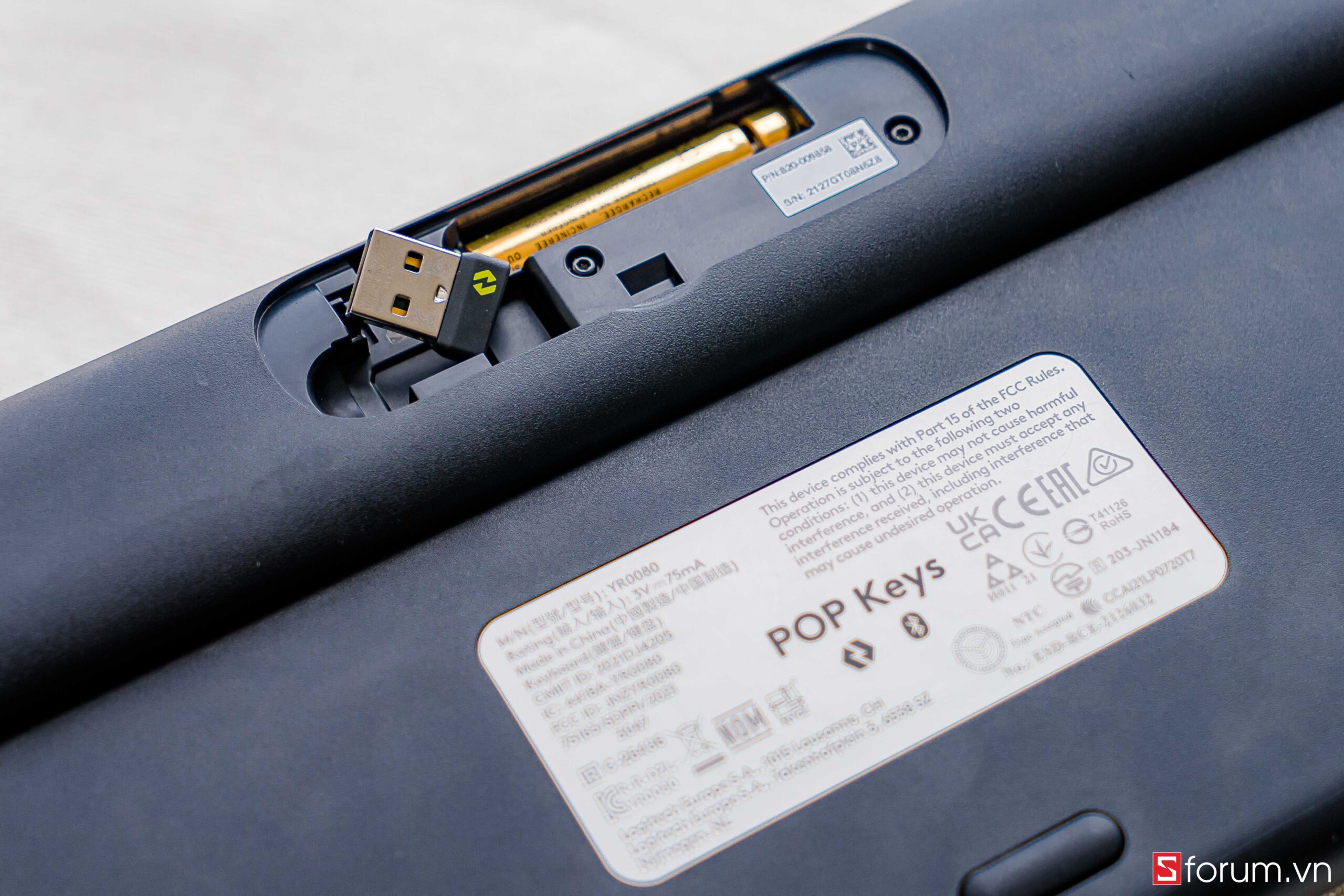 POP Keys battery life is durable with the use of two AAA batteries, promising up to 3 years of use as announced by the manufacturer, helping you to put aside the worry of charging on the device and focus on work. and creativity. In addition, POP Keys also have anti-slip rubber soles located on the back of the device.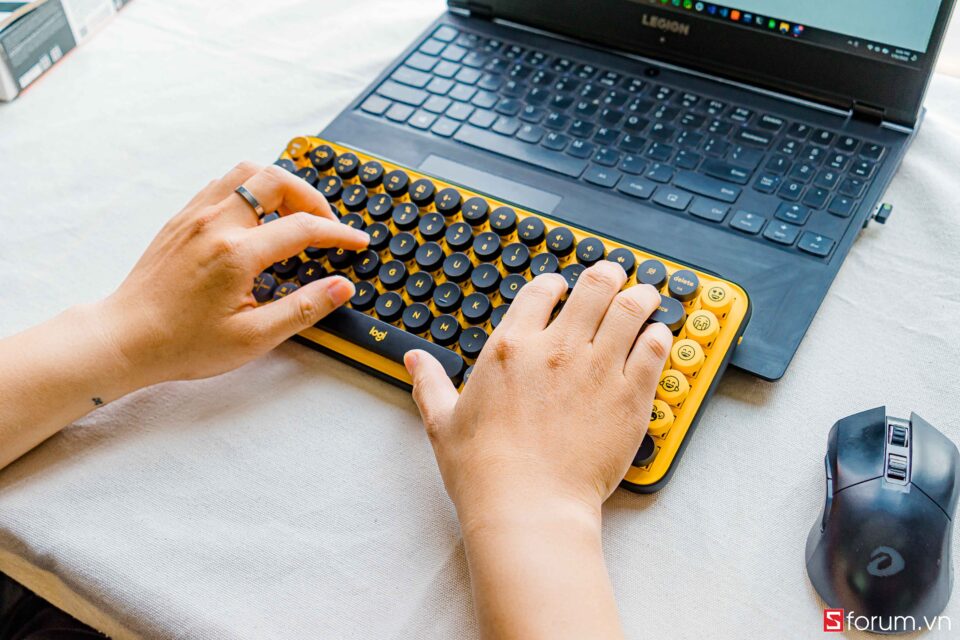 Quickly experience the POP Keys keyboard model, the product brings a very special feeling, at first glance the style is a bit nostalgic for the old typewriters, but when using POP Keys, Logitech shows that it is completely Full ability to combine to create modernity in contemporary beauty, thanks to the use of TTC brown switch with a notch (also known as tactile), the typing feeling is completely defeated by office keyboards. Use a regular rubber stopper.
In terms of connectivity, POP Keys express quickly, switching between devices is almost no delay, features such as Emoji Keys bring convenience in quick expression of pre-installed emotions when chatting. or composing content that needs to be expressed, POP Keys also proves to be very mobile when it is easy to fit in a daily laptop backpack to take it everywhere.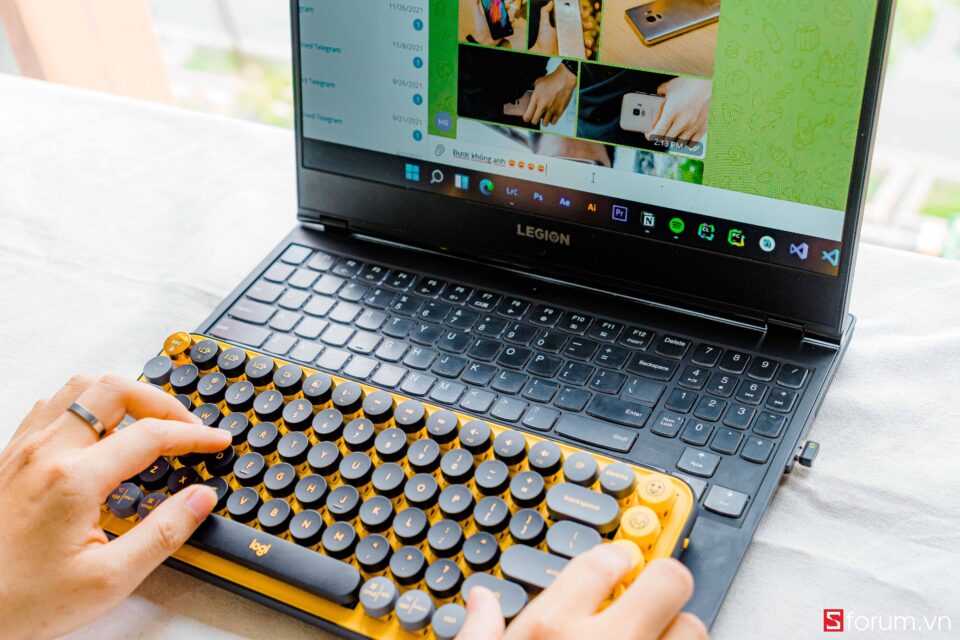 With a selling price announced by the manufacturer at VND 2,499,000, Logitech POP Keys will surely be a remarkable choice for young, dynamic, but mobile users who love to move along with a stylish product. and personality.
A few more pictures of the Logitech POP Keys keyboard:
BUY LOGITECH MOUSE, KEYBOARD GOOD PRICE!!!
The source: https://nguyendiep.com
Category: Facebook