If unfortunately one day your phone is lost, this not only causes material damage but also greatly affects your life. The following article by XSIM will guide you how to find your lost phone via sim most accurately.
What to do when you lose your phone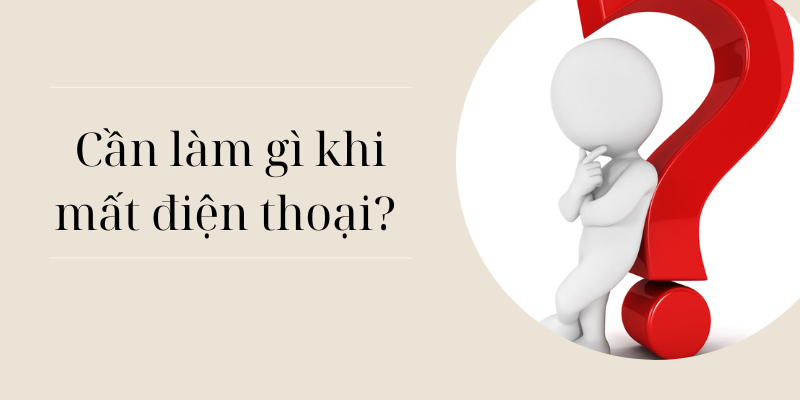 Immediately contact the network operator
To avoid being taken advantage of your personal information, you need to immediately contact the carrier you are using to stop all services for your phone sim.
In case you definitely can't find your phone again, you should make another sim so that the carrier cancels your old sim to avoid the case that the sim still works one way.
Remote locking
If you use an iPhone using the iOS operating system, you should lock it remotely with iCloud and immediately change the password..
To ensure safety, you should change the password of some other necessary accounts you often use on your lost phone such as Google, Facebook, Zalo …
How to locate a lost phone via sim effectively?
When the phone is lost, locating the phone's location via sim using location services (or GPS) is a way that many people care about and often use.
Some notes to help you find the location of your lost phone via phone sim:
First, you need to make sure your phone before you lost it has location and wifi turned on or is using mobile data.
Go to the Settings of your phone, navigate to Google account settings -> Security -> Find device. Then you proceed to turn on both Remotely locate this device and Allow remote lock and wipe. Go to section Settings (Settings) of the device, find the item Google account settings => Security => Find device. Then, check both items Remotely locate this device and Allow remote lock and wipe.
How to follow steps to find lost phone via Google account:
Step 1: Go to the Google website, search for Find my device. You can also perform a phone search via the Find my device app on the Google app store.
Step 2: Go to Find my device, log in to the Google account that you are using on the lost phone.
Step 3: As soon as the login is successful, the device will display a map with the location where you lost the phone. Its accuracy is within 10m radius.
You can also refer to ways to find lost phones via sim according to specific operating systems as follows:
Instructions to find lost iPhone with sim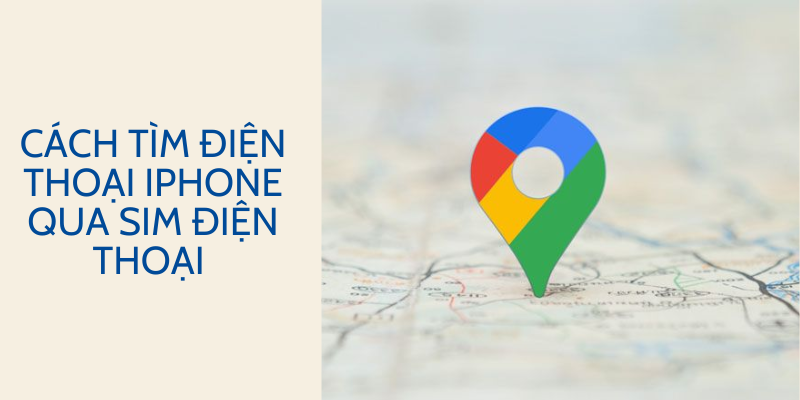 To find where your iPhone sim is lost, you need to log in to your Icloud account on another iOS device.
Then you use the default Find my iPhone application on your device to find the relative location of the lost phone.
In case your phone has built-in GPS, you can easily find the location of your phone through the phone sim. This is the easiest way to locate your phone.
How to find lost Android phone via phone sim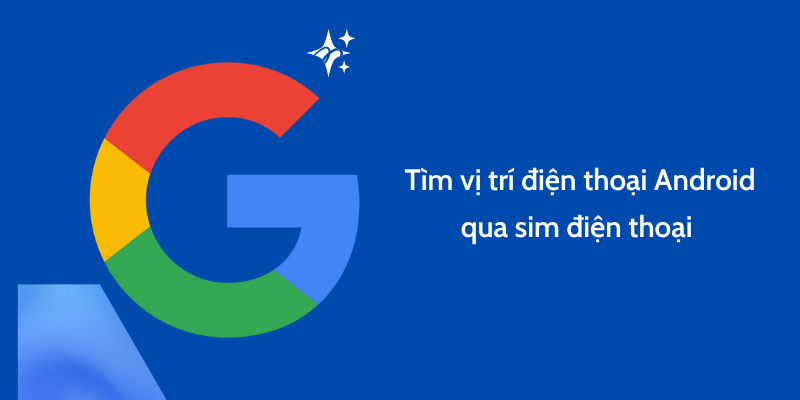 If your phone uses Android operating system, you can use Android Device Manager which Google provides which will help you to locate using your phone sim.
To perform locating lost Android phone via phone sim, you need to perform the following steps.
Instantly access the address: Find My Device with other mobile devices or computers.
Do sign in to your Google account, use the one you registered with and sign in on the lost phone.
After logging in, the website will open up a lost phone locator map to help you track and find the location via phone sim.
Once you have located the location of the lost phone via sim, you can choose one of the functions such as: Lock the phone or delete all data on the phone to keep your information safe.
The risks in using the phone are something we cannot foresee. So, to increase your luck when using it, you can check feng shui sim to find the right sims.
This will bring a lot of luck for you to help you reduce many risks when using the phone.
Epilogue
Above are the answers on how to find lost phone via sim. Hopefully the above article will help you find your lost phone using sim. Do not forget to refer to the website xsim.vn for more useful information about feng shui sim.
Contact Info:
Website:
Address: 141 Phung Hung Ward, Cua Dong, Hoan Kiem, Hanoi
Phone number: 096 890 68 68
Youtube:
Facebook:
Twitter:
Tiktok:

source: kienthucphanmem.com
---
Follow on Google News feed
---