Note:
Please read the article carefully before proceeding! If in the process of using you encounter any errors, such as broken download
links
, slow loading blog, or unable to access a certain page on the blog ... then please inform me here. Thanks!
Microsoft Word is considered the leading popular text editor in the world today. Almost all of us, when using computers, we use it every day to work, study, right?
By default, Word has an automatic spelling checker to help warn spelling errors when we type them wrong. However, it only supports the English language well.
Even if you let the Word language be Vietnamese. We can not use this feature with Vietnamese, it is even annoying and causing computer lag when a series of red and blue lines give typos under every word you have typed.
Read more:
So in this article I will show you how Word can help you check for Vietnamese spelling errors!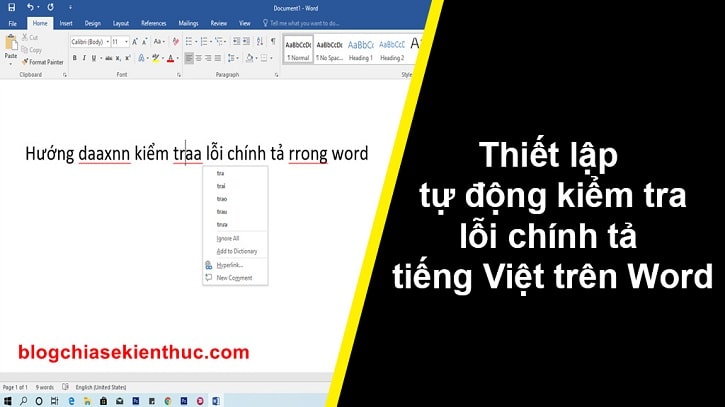 How to proofreading Vietnamese spelling in Word
Note : This trick can be done on Microsoft Word 2007/2010/2013/2016/2019 ... And in this article I will guide you to use it on Office 365 as a model for you.
As I said above, when you type any Vietnamese word in Word, immediately below that word, there will be a line of red and blue tiles - that word is misspelled and you need to correct it. . For example, in the picture I type 10 Vietnamese words, Word reports an error of 10.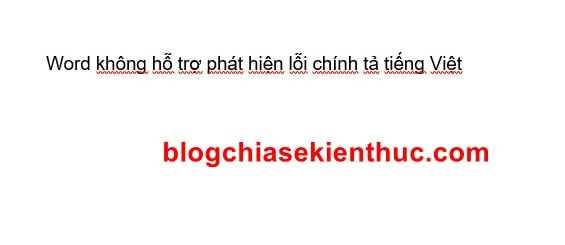 + Step 1: Now to get started, download the Vietnamese spelling checker file using the links below. Very light, less than 1MB:
Download with Link Mega.nz or link Google Drive
+ Step 2: Next, you copy the file Vietnamese.dic just downloaded into the directory UProof.
You can access this directory by opening the RUN dialog box with the key combination Windows + R => Paste the link below already ENTER is to be.
% USERPROFILE% AppData Roaming Microsoft UProof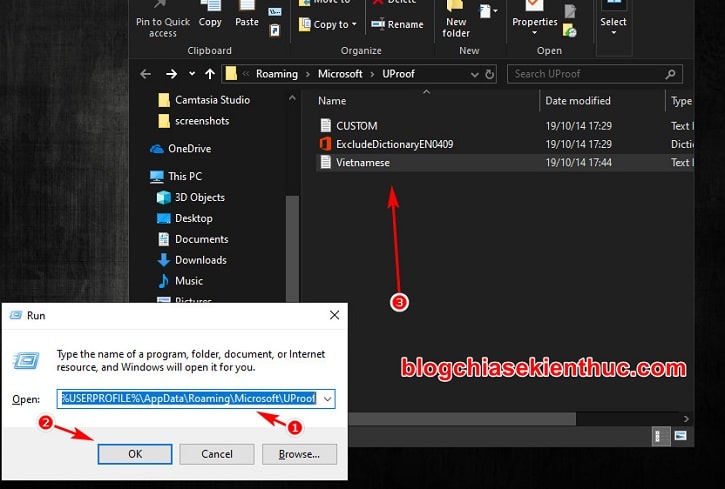 + Step 3: Remember to copy the file after you have to paste the file Vietnamese.dic as shown in the picture. Then, open Word up => and visit File => Options to open Word's main settings.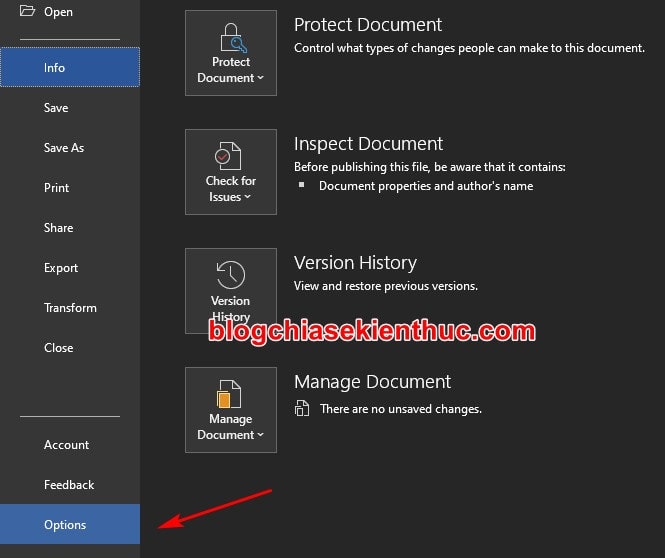 + Step 4: Go to the tab Proofing and make sure you have ticked the item Check spelling as you type - i.e. turn on spell checking mode as you type.
Then you keep clicking Custom Dictionaries to open a library of languages ​​that support spell checking.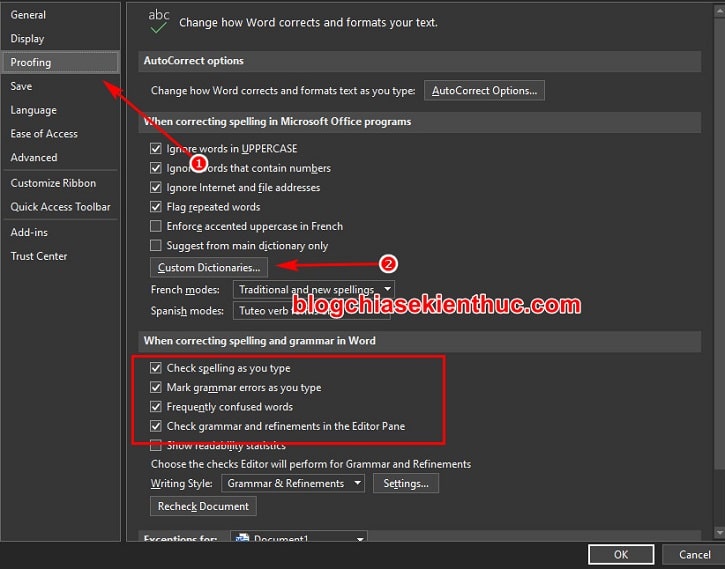 + Step 5: Uncheck all items here, then click Add... to add the file Vietnamese.dic that we just copied to the directory Uproof just now.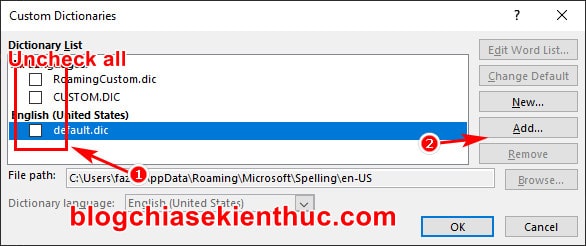 + Step 6: Select the file Vietnamese.dic just copied => and checked the item only Vietnamese.dic in Custom Dictionaries => then click OK is done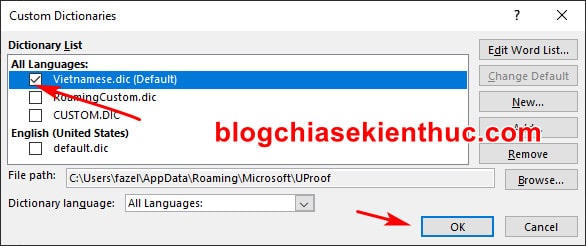 Now let's go back to the 10 words I typed at the beginning of the lesson. However, I intentionally typed in the wrong 2 words to see how.
And as you can see, instead of saying every 10 words as before, Word indicates the error of exactly 2 words that I typed incorrectly. Very convenient, isn't it 👌

Epilogue
Yes, the above is a small tip to help you be more efficient with Microsoft Office toolkit, and this tip supports most versions of Word from 2007 until 2019 and even Office 365 like I'll do it on you guys.
And come here the article how to install the tool proofreading Vietnamese spelling in Word His also ended. Hope it will be helpful to you.
Good luck !
CTV: Nguyen Thanh Tung - Blogchiasekienthuc.com
Note: Was this article helpful to you? Do not forget to rate the article, like and share it with your friends and relatives!
Read more :