Please share an experience of a product or service that makes you feel good! This information will help a lot of "later" people.

WRITE NOW, EASY NEK!
---
MarsURL.com: Get image URL in 3 seconds, size up to 20MB and last for 3 DAYS.
DOWNLOAD PHOTO NOW
---
MarsReels: Download Instagram Photo/Video/Reels/Stories/IGTV in 3 SECONDS.
ACCESS NOW
---
MarsPaste.com: The fastest solution to share documents/code online.
Watch now
If you are looking for a software that can help you type Vietnamese with accents, "Vietnamese Typing" then next to the tools type Vietnamese online you can completely use Unikey software.
Unikey is considered a software to help you type Vietnamese and very necessary for those who often edit documents, office workers, … Unikey is a popular Vietnamese typing software today, it provides many different Vietnamese encodings and many useful features such as: : write Vietnamese, capital letters, shortcuts, accented letters, … Today we will give you the knowledge on how to install Unikey on your computer, let's find out together!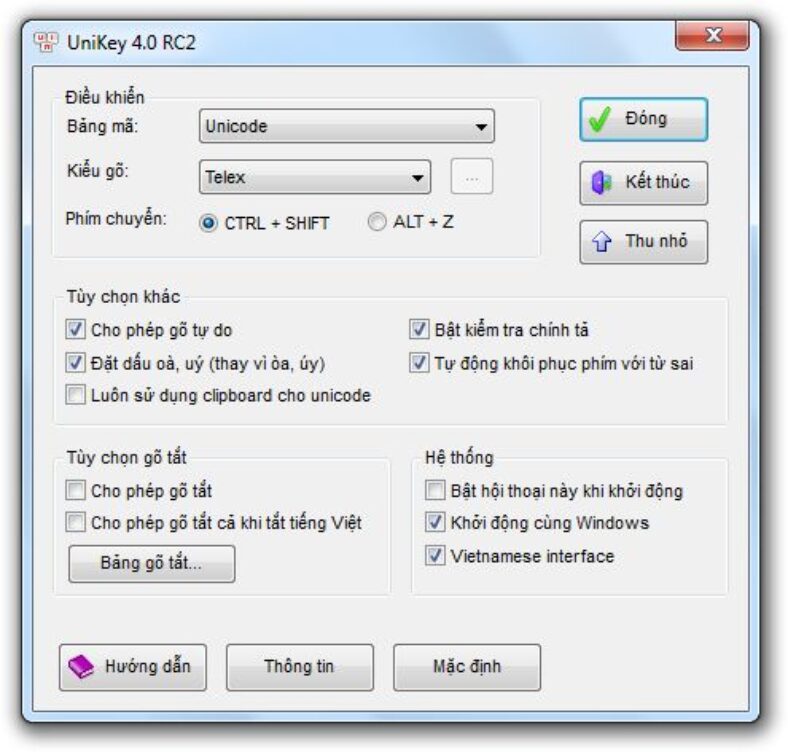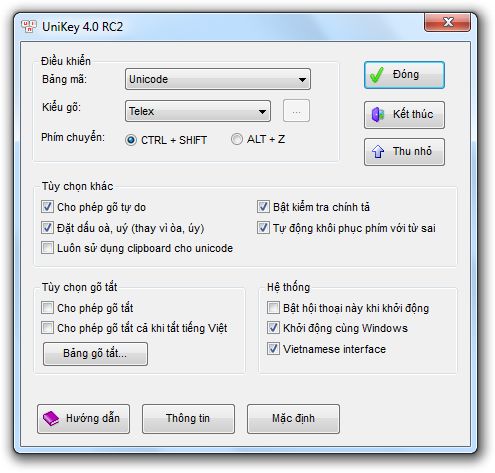 Brief introduction of Unikey software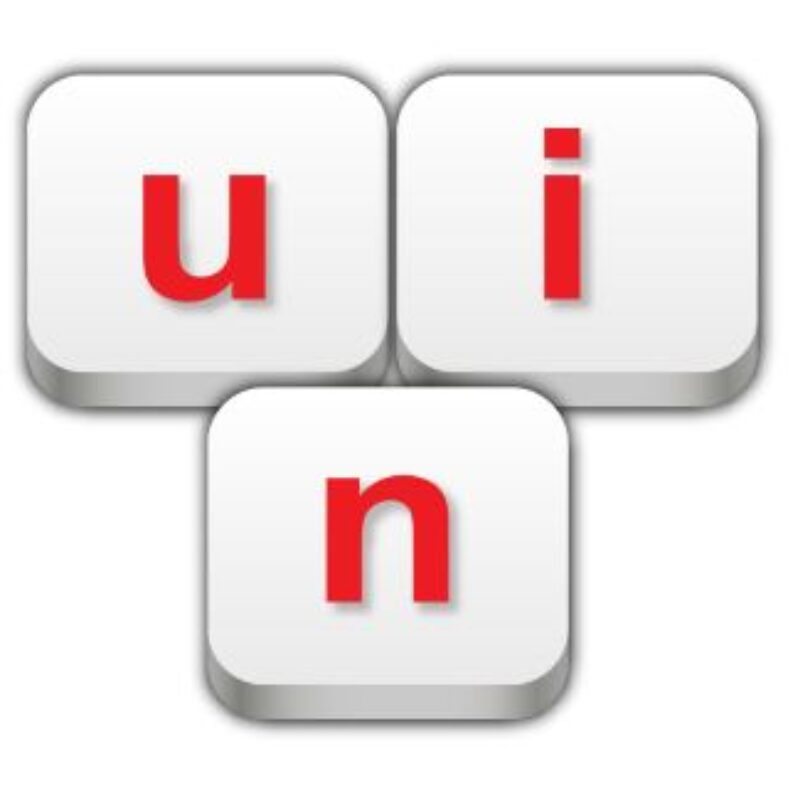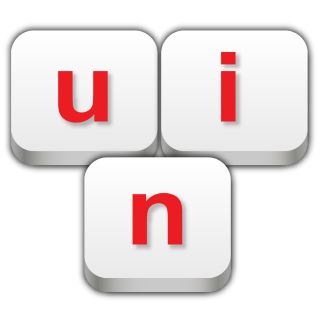 Unikey software (Unikey) is a technology product of Mr. Pham Kim Long, a former student of Hanoi University of Science and Technology. This Vietnamese typing software was born in 1994, Unikey has so far had 27 years of existence and development, but there is still no replacement software. That is the outstanding and sustainable value of Unikey.
Currently, the Unikey version of author Pham Kim Long only stops for personal use and gifts to friends, it does not even support the international UniCode code. Pham Kim Long went to the Czech Republic to work as a PhD student at the Technical University of Prague. With the 'ideal' technical conditions in the Czech Republic today, he had the opportunity to study further and programmed Vietnamese percussion on Windows operating system with the name LittleVnKey.
So far, he has decided to open-source Unikey so that users around the world can use it completely free of charge. This action of Pham Kim Long has brought down companies with similar products for commercial purposes. However, for the user community, his work is very welcome.
How to install Unikey on your computer
Not only with stability, but Unikey also supports a few more essential features for everyone while typing Vietnamese. Unikey is a Vietnamese percussion that is widely used in Vietnam today.
To install Unikey, the minimum thing you need to do is determine your computer's installation configuration is 32bit hay 64bit.
Step 1: After determining the machine configuration, you log in to Unikey to download Vietnamese typing software. Here, have clearly defined each version for each configuration, all you have to do is click on the appropriate configuration for your device and download it.
Link download: HERE (NOFOLLOW LINK)
Step 2: After downloading proceed to extract it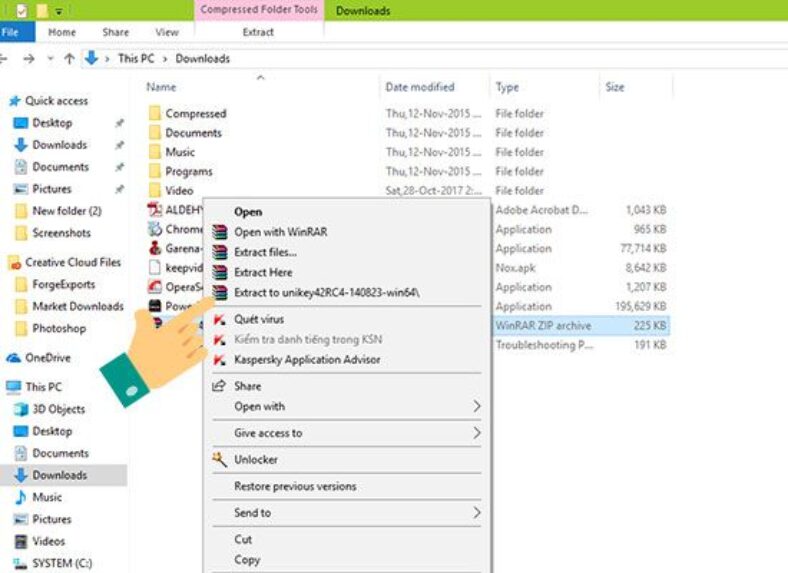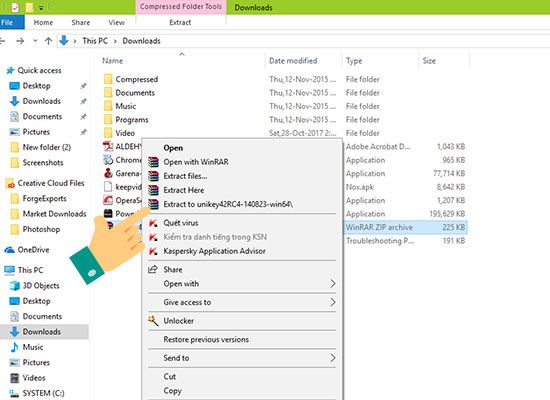 Step 3: Let the Unikey file start by going to the Unikey file you just extracted. Open file Unikey.exe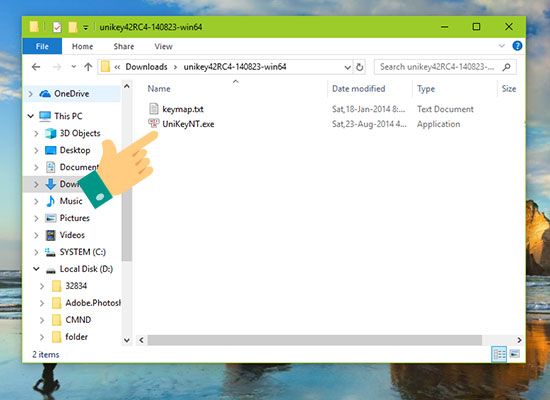 Step 4: After clicking, a window will appear. Press "Run" to be able to run Unikey software on the computer.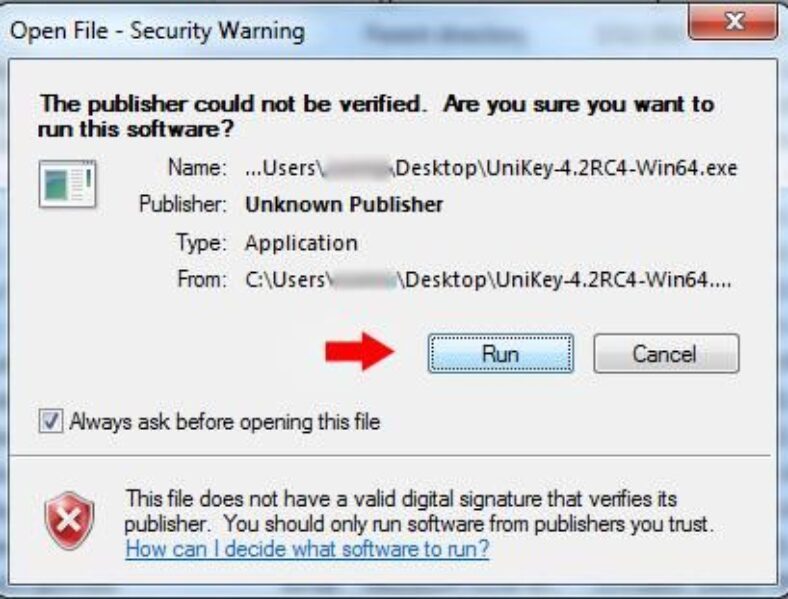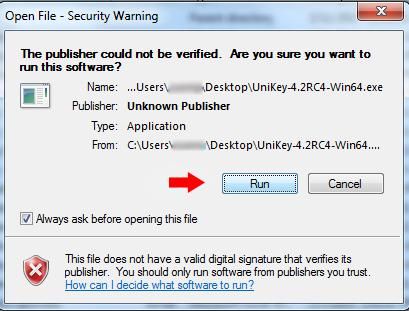 Step 5: Select "Run" then a window will appear, select "Next" to continue. If you want to change the location to save the file, select "Browse" and click on the location where you need to save the Unikey file.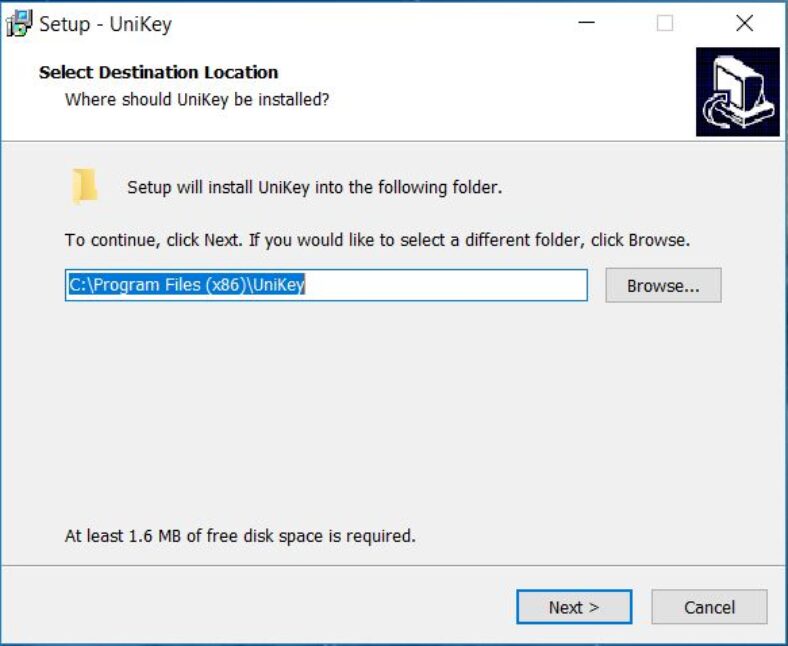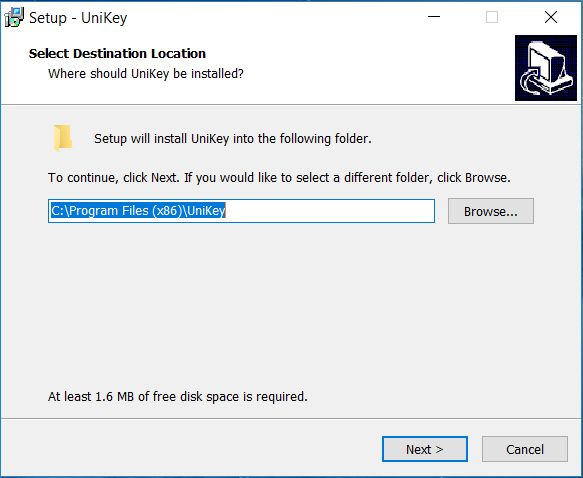 Step 6: After the operation is complete, a new window will appear, click "Next".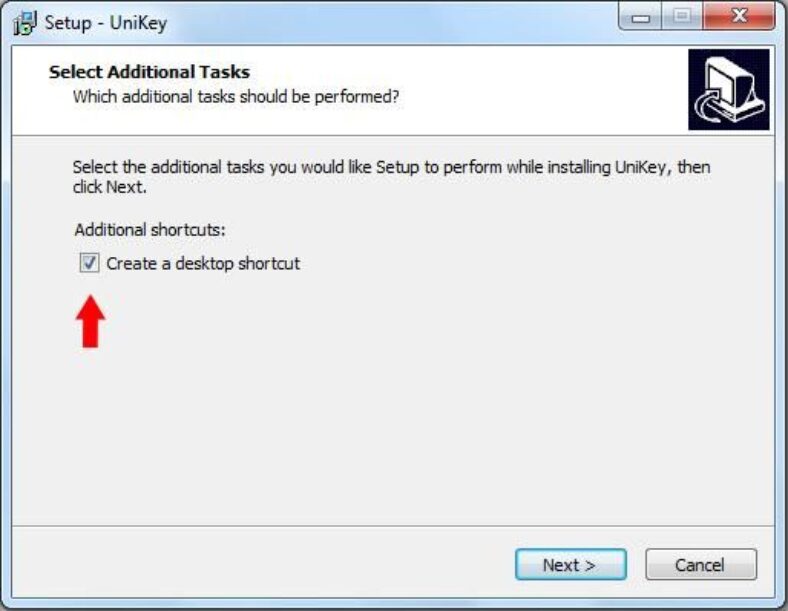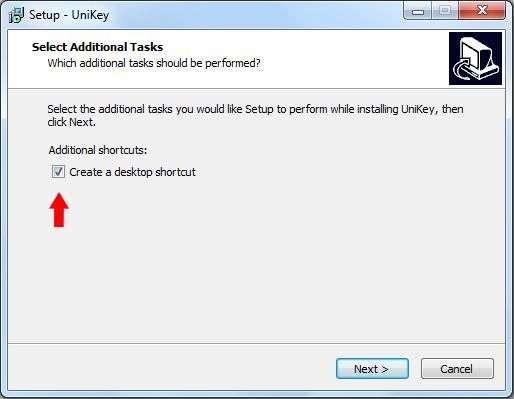 Step 7: After selecting "Next", a window will appear, Click on "Install"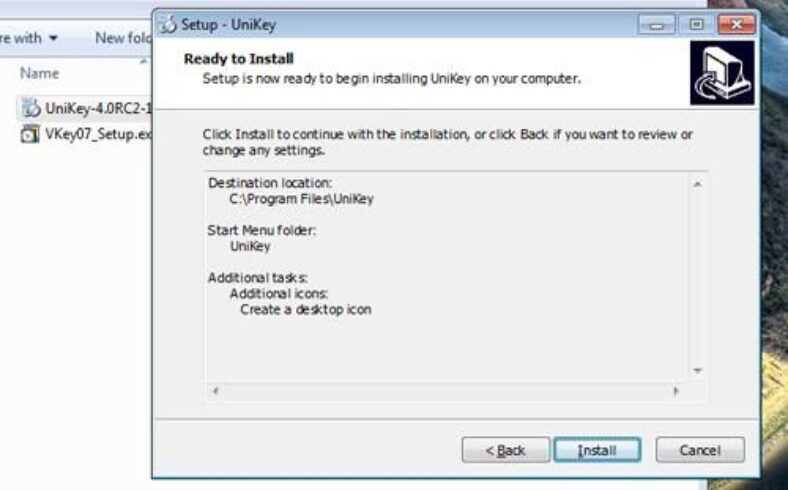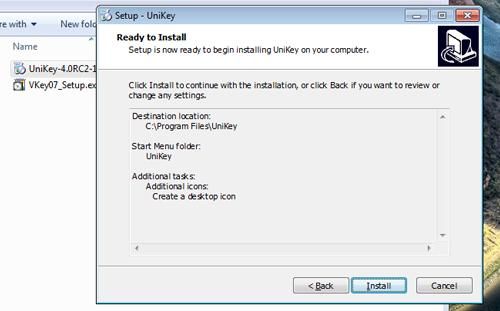 Step 8: Click on "Finish". That's it, you're done with your Unikey installation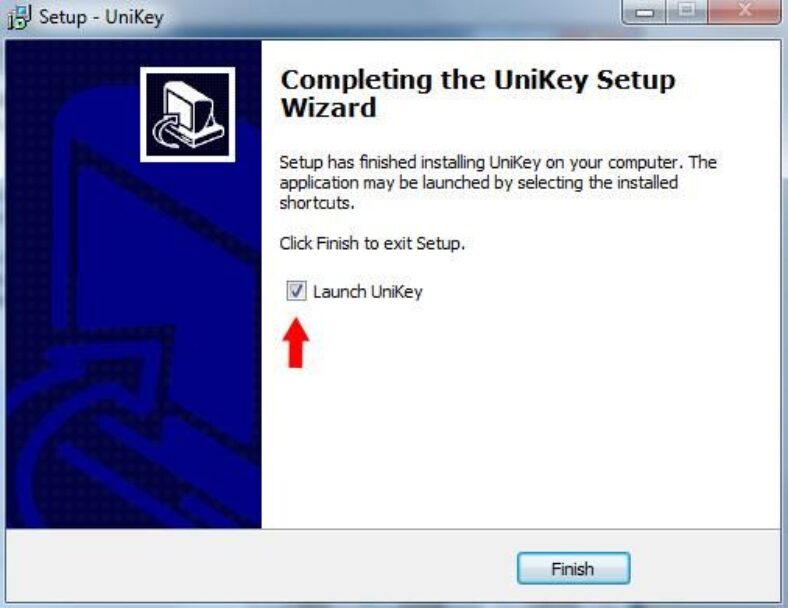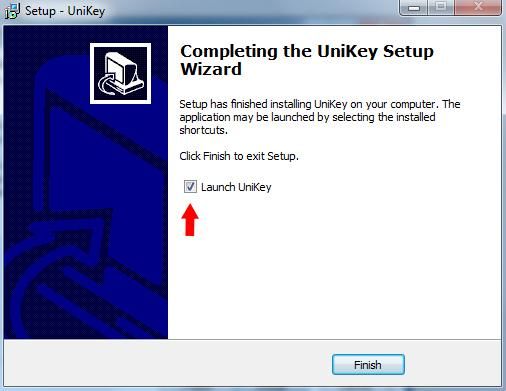 Step 9: Unikey will be started and display the interface as usual so you can use it as usual.
How to adjust Unikey after booting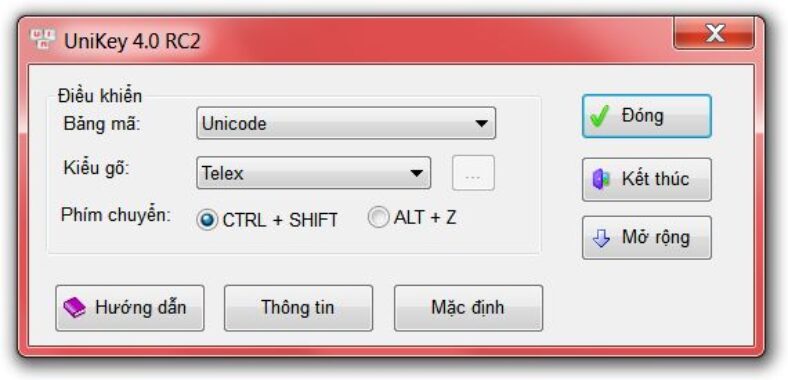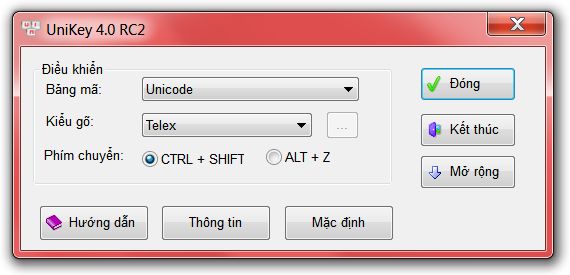 Leave it as default. Just choose the Telex or VNI typing method depending on your preferences! So you can type Vietnamese stamp on your computer with Unikey software already!
Conclude
Above is the operation that we guide you to be able to easily install Unikey on your computer without having to ask anyone. Or install Unikey for your personal computer right away!