T1's old and new clash has just happened: 2 ADCs who were teammates Teddy and Gumayusi, 2 junglers from youth team Oner and Ellim. As a result, the "genuine" T1 product won.
Kwangdong Freecs (KDF) is actually not a weak team, but it's still not enough to stand in the way of T1. In both games with both tactics and skills, T1 showed their overwhelming dominance over the opponent.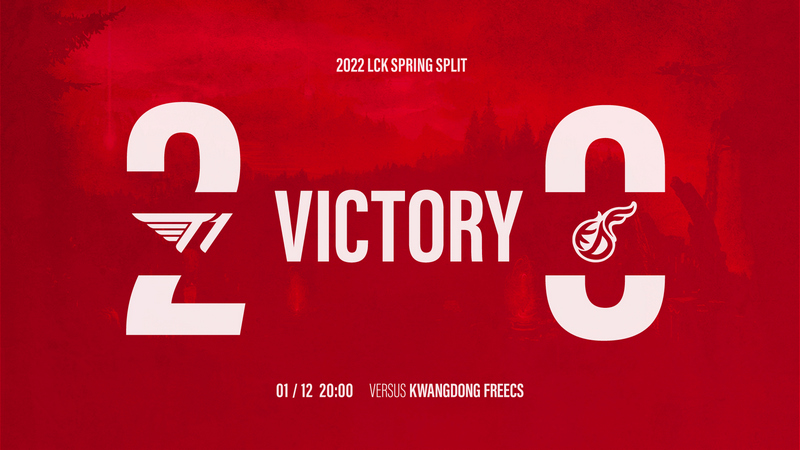 Because it was the opening match, both teams chose their champions very carefully and there were no mutations, everything went quite smoothly except for the bot lane when 2 AD carry Teddy and Gumayusi exchanged moves continuously. There was a time when Teddy took the advantage and pushed Gumayusi back to the turret, but he still couldn't completely crush the lane, because Gumayusi had great support from jungler Oner.
Oner in game 1 was completely out of Ellim jungle, when he killed the opponent from the beginning, then actively hit the bottom lane to feed Gumayusi. T1 fought a standard macro move battle, when they only determined to eat the big target but did not actively fight. During 30 minutes, the amount of money was almost no gap, but T1 managed to eat up to 4 dragons and slowly strangle KDF, then they finished everything neatly in LCK style in the final fight at the thousand-year-old dragon.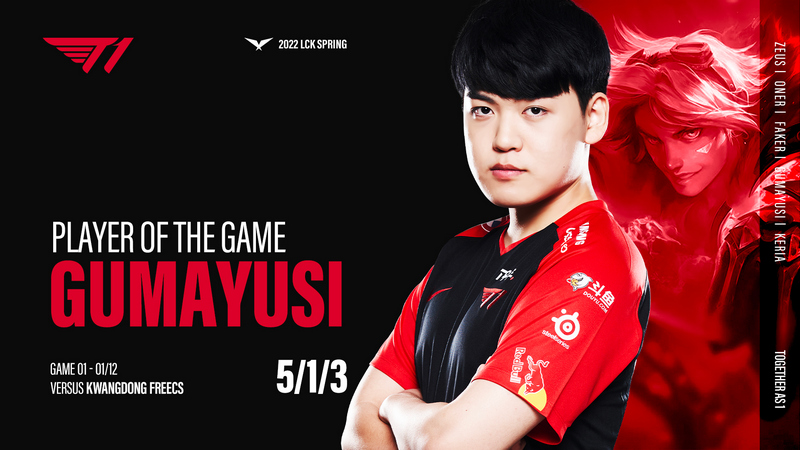 If game 1 was a victory due to movement and control, then game 2 T1 showed how "big hands" he was. Gumayusi showed fans why he is the official AD carry of T1, when he completely destroyed bot lane by out farming 50 minions against Teddy, destroying the opponent's turret 1 at 10 minutes. raised Kiin in a pretty green top lane, but everything was pointless.
Oner continues to show that he is superior to Ellim, his Nidalee feeds his opponent in the jungle, let alone ganks. The gamer Although KDF also had a few counterattacks and got a few odd kills, that didn't change much. With the exception of the top lane, which had a slight improvement, the rest of KDF's positions were completely overwhelmed. T1 continuously won fights from big to small, then ended the match at 25 minutes.
Through this impressive opening, T1 fans can rest assured that their favorite team is still very strong, even "God" Zeus, who was previously suspected when debuting, also performed very well. T1 will be a strong candidate for the LCK championship this spring, although the other teams are also getting stronger.