Padmate Pamu Z1 Lite headset is an impressive and unique noise-cancelling headset with a compact version with a button style quite similar to Apple Airpods Pro. For you to have more detailed information before deciding to choose, below is a review of Padmate Pamu Z1 Lite: Design, parameters, price in the most complete and objective way for your reference.
Review Padmate Pamu Z1 Lite in detail
Design
Padmate Pamu Z1 Lite is a wireless headset with a fairly compact design. Buttons are similar to those with Apple Airpods Pro and they are considered a reduced version with impressive crosstalk.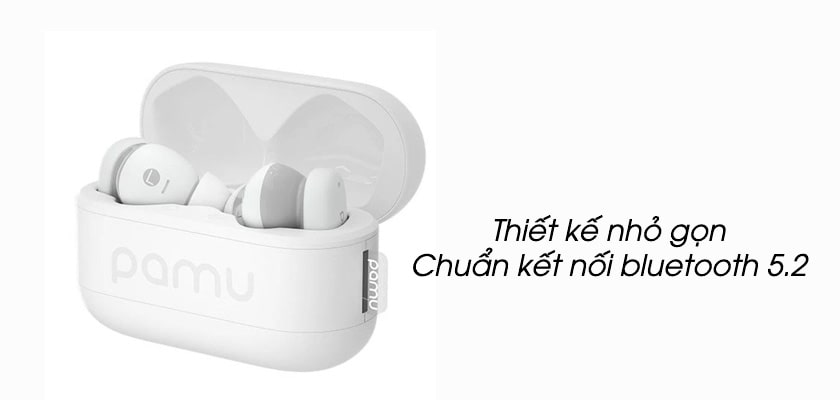 The headset is equipped with standard bluetooth 5.2 connection, and supports SBC and AAC codecs with a stable reception distance within a range of up to 10m.
In addition, you can also see that the Z1 Lite headphones have an oval shape that is quite similar to the Bose Soundtrue True Wireless series. This is a design that is designed to hug the ear and is very sturdy.
When using Padmate Pamu Z1 you will feel the obvious comfort because the headset is quite light, only about 5.7g / 1 headset. The rectangular charging box weighs only 38.4g, providing a very compact and comfortable grip.
With Z1 Lite, users have up to 4 extremely youthful and beautiful color options including: Black, White, Blue, Gray. These are the colors that are extremely suitable for young people and are the most popular on the market today.
Padmate Pamu Z1 is designed with touch control capabilities for simpler operation. Supports IPX4 water and sweat resistance standards thanks to its sealed design. Besides, the headset still supports good sports, but should be limited to use in the rain.
Sound quality and technology
Padmate Pamu Z1 Lite headphones have a gentle neutral sound. The bass is a bit light, not too strong like other True Wireless headphones. The treble range is quite smooth and suitable for pop or acoustic or dance music.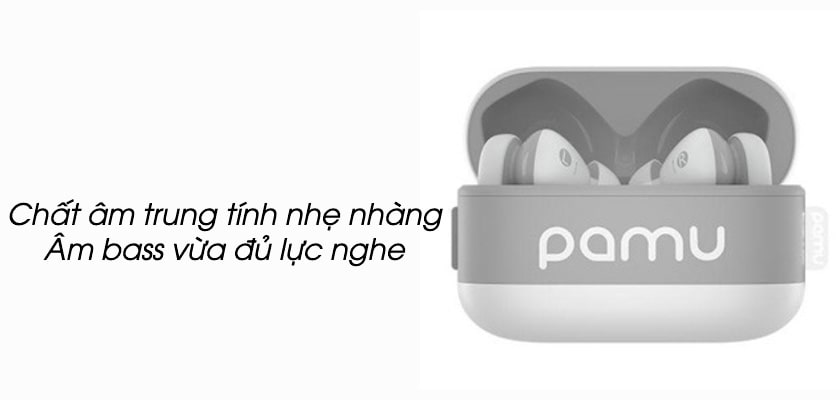 In addition, the bass range is just enough to hear and has enough listening force to not be drowned. Compared to the Pamu Slide or Slide Plus models, the bass range of the Z1 Lite headphones is easier to hear.
Besides, the Z1 Lite headphones have Transparency Mode capability. The exclusive App Pamu makes it easy to install on Android or iOS. From there, all further tweaking of features or selection of EQ to play music, increase or decrease the volume or adjust modes in addition to music sources is simple in a moment.
The headset's air filter, noise filter or Transparency mode is designed based on the reception and transmission mode of the ENC mic. 3 ENC noise-cancelling mics, including 1 separate mic, are supported for separate conversations. Users can hear more of their surroundings without having to pause the headset.
In addition, the Padmate Pamu Z1 Lite has a 10mm driver with neodymium standard PEN + Titanium material. This 10mm design driver is a new generation research product that provides decoding resonance for natural and separate sound quality for more engaging melodious music.
Battery life
Padmate Pamu Z1 Lite headset gives users quite impressive talk and music time with up to 6.5 hours of use.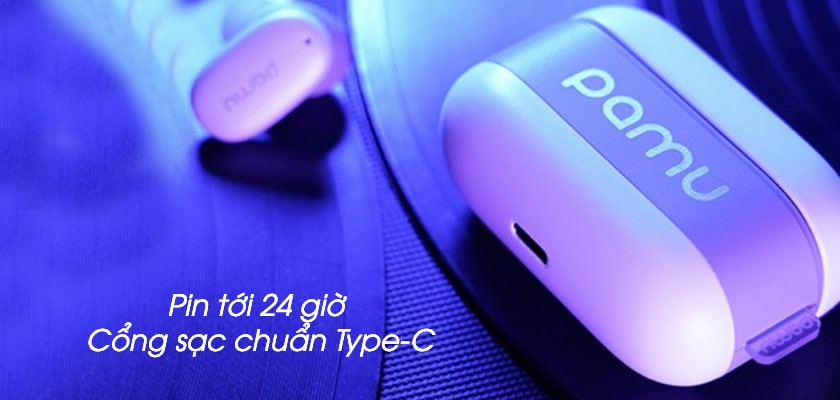 The charging case of the headset usually provides about 3 full charges, bringing the total time to use the device up to 24 hours and using the Type-C drive as the standard charging port.
How much is the Padmate Pamu Z1 lite headset?
Padmate Pamu Z1 headphones are currently priced at about 1.5 million.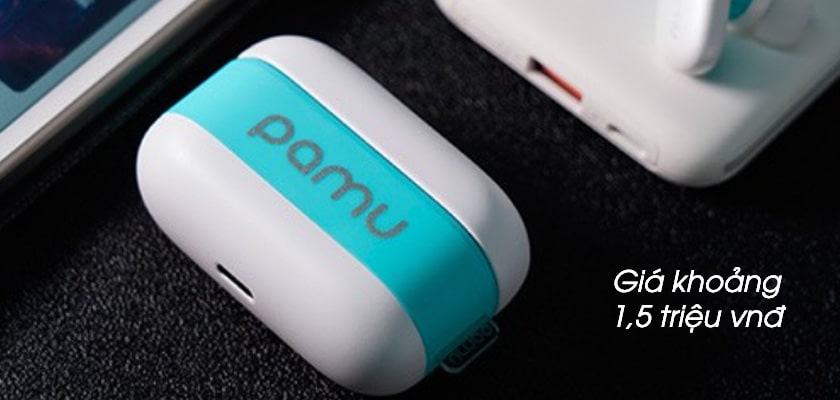 You can go to mobile phone accessories stores or CellphoneS systems nationwide to be able to own them quickly and easily.
Should I buy Pamu Z1 Lite or not?
When it comes to mid-range wireless headphones, this is a very active market. And the excellent Padmate Pamu Z1 Lite headphones balance both hardware and software well to provide a stable and quality audio experience for users.
So, if you are looking for a wireless headset with soundproofing, air penetration, sleek design, and ultimate gaming support, then choose to buy the Padmate Pamu Z1 Lite today.
Hopefully, the detailed information on the Padmate Pamu Z1 Lite review has helped you better understand the product. From there, you can choose the right one for your needs. Wish you have a great experience with Padmate Pamu Z1 Lite and don't forget to share it with us.
---
Follow on Google News feed
---