Gartner predicts that by 2020, poor customer experience will impact 30% of digital business projects. Now is the time to develop a customer-centric strategy and get a CRM software to grow your business.
Overview of CRM software users by industry
According to the Gartner report, the emphasis is on those who spend the most on CRM software systems:
1. Media, media and IT companies. These organizations tend to invest in analytics and provide a better, more consistent customer experience.
2. Manufacturing, including packaged consumer goods. These industries rely on CRM to manage products and channels.
3. Banking and securities. Banking and securities companies rely on CRM to facilitate upgrades for better customer service and cross-selling other products.
4. Retail. The retail, distribution and e-commerce retail network is all influenced by today's digital transformation.
But today, we see that not only companies in these key areas need CRM software and CRM users come from all different fields.
A surprising example, we also see many areas such as law firms, when access to Digital has not been their priority until several years now, is developing and embracing technical transformation. number to manage the relationship between clients and their lawyers through the use of CRM software.
All industries from all fields and from all sizes are now trying to develop their customer strategies and CRM software is no longer limited to the areas where customer relationship and translation. Customer service is becoming more and more popular.
CRM software essential tool to grow your business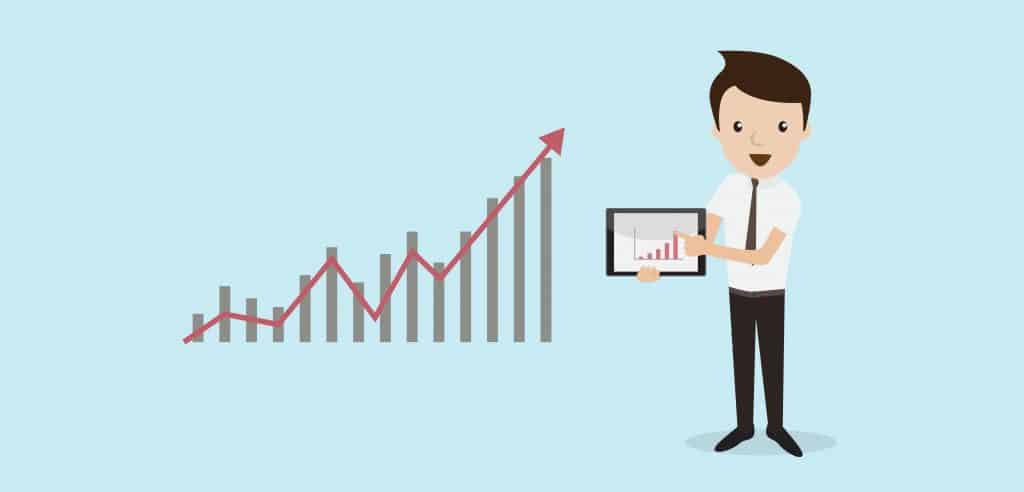 The CRM software system understands the requirements from digital sales
Solutions from CRM software have evolved to meet the challenges that sales organizations face as digital is increasingly the focus, integrating with other services (APIs) such as project module, timesheets, Marketing automation, data analysis and invoice management.
Potential customers and existing customers are engaged with your business from multiple channels through social media, Google, events, from downloaded pages, ...
The CRM software system understands these new needs and provides you with a 360-degree overview of users and helps develop connections between departments and internal employees to share and collaborate in ways. the best.
Ultimately, CRM allows Marketing and business teams to collaborate more effectively and use resources efficiently together and avoid duplication of time-consuming tasks. These groups can now work better together and grow business growth. CRM software now integrates the best marketing tools for emailing, analysis and automation.
This level of personalization is virtually impossible to achieve - especially in fast-growing organizations and large businesses without the help of organization and workflow management by CRM software.
Demand for rapid growth needs Challenging plans
When you are in the fast-growing phase of your company, your sales and marketing team will be under pressure. Not because they do not sell or because they do not conduct marketing campaigns or relevant market analysis but because they are overloaded with information.
According to Docurated 2014 Sales Performance Report, 50% of sales force faces at least 20% higher growth targets than last year.
To face this challenge and your selling pressure, your sales and marketing team will need a powerful CRM software system so you don't have to spend hours searching by email, opportunity and trying to connect. with colleagues to get accurate and up-to-date information about lead status. This can lead to sales to lose opportunities and access to marketing, fail to chase these potential customers and nurture them with content marketing through sales channels. All of these problems will lead to reduced productivity.
Increase your sales thanks to CRM software in today's competitive business landscape
Today, companies may be at risk of losing potential customers in an increasingly competitive business environment. Your competition must always be ready and waiting to capture potential customers that you will likely lose. As growth is a top priority, CRM software enables the processes needed to create personalized communication with your potential customers. CRM is not only an important factor for long-term growth but also a competitive advantage.
Solutions to access & improve the usability of CRM?
If you want to try a professional & effective CRM software for departments in your Company / Business.
Solution 1: Update the latest information on knowledge using customer relationship management software
Solution 2: Contact us EQVN - CONSULTING & IMPLEMENTING CRM - MARKETING AUTOMATION SYSTEM
The post CRM Software essential tool to grow your business appeared first on EQVN Digital Marketing.
Read more :