Users often save Wifi passwords on iPhone and iPad phones after the first login to the network. And this helps the next time you log in, you don't have to ask for a password again. Therefore, after saving, sometimes users forget what the password has been set. And some of the sharing below will help you to review the saved Wifi password on your iPhone, iPad easily.
Check if iPhone, iPad is Jailbreak or not?
Before viewing the Wifi password saved on your iPhone or iPad, you need to check if your iPhone or iPad has been Jailbroken or not. Because the way to view saved Wifi passwords on Jailbroken and unjailbroken phones is completely different.
Jailbreak is an implicit term that refers to the act of interfering with software to break down some of the barriers that Apple has placed on the iPhone iPad. A phone after jailbreaking, you will be able to remove all applications that are installed in the system, including default applications. And in addition, there is the ability to download any application you want to your device.
To know if your iPhone or iPad has been jailbroken, you can easily get it through the Cydia icon, this tool will be automatically installed and cannot be deleted displayed on your device.
Instructions on how to view saved Wifi passwords on iPhone and iPad phones
How to view saved Wifi passwords on iPhone, iPad without Jailbreak
Method 1: View wifi password on hotspot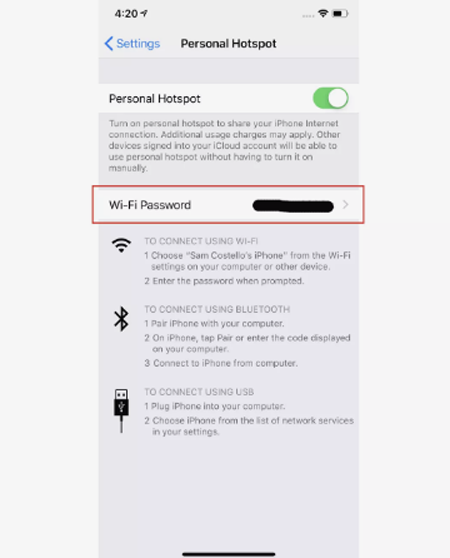 Step 1: Go to the settings (Settings) on your device => Find the item "Private Hotspot"
Step 2: Slide the Personal Hotspot button to British color to activate it. At this time, the saved wifi password will appear.
Method 2: View wifi password through iCloud Keychain
iCloud Keychain is a place to store all login information and wifi passwords of users' iPhones and iPads. Through iCloud Keychain to see the password, you need to own another iphone. And perform viewing by these steps: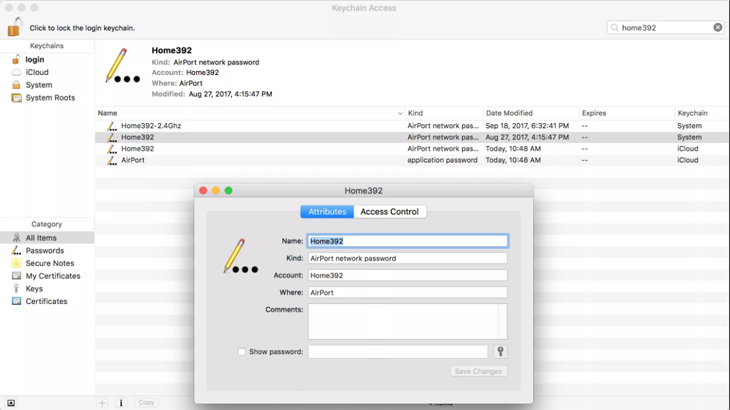 Step 1: Put 2 iPhones / iPads side by side then turn on this feature to let the other iPhone and iPad connect to the wifi network with the password you want to share.
Step 2: At that time, your phone will tell you if you want to share the wifi password with the other device or not. You click "Ship Password" then the password will be sent from your iPhone to the other device. You click "Finished" after finishing.
So you can easily find the saved wifi password that you forgot quickly.
Method 3: View wifi password through wifi router
In addition to the above two ways, you can review the wifi password through the wifi router. Not only will you be able to review the password, but it will be easy to change user information, change the password. Steps to take:
Step 1: Go to Settings (Settings) => Buy WIFI => touch the i icon excluding the name of your wifi network.
Step 2: You will now see the router's IP address recorded in the display panel. Save that address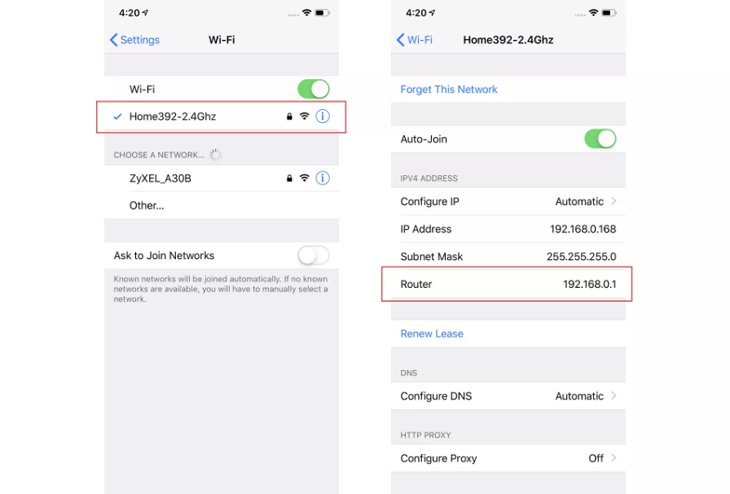 Step 3: Open the Safari internet browser and go to the saved IP address. You log in to the address on the browser with the password and username you set up initially for the router.
Step 4: After logging in, the data sheet is displayed. Now you only need to go to the Password section to be able to change or review the saved password easily.
How to view saved Wifi passwords on jailbroken iPhone and iPad phones
Firmly on the jailbroken iPhone, iPad will have the Cydia application. Now you just need to open Cydia and search for the phrase "Wifi Passwords" Then go to this application down. Because Wifi Passwords is an application that can quickly search for saved Wifi passwords on iPhone and iPad phones
When searching for Wifi Passwords, just click Set up to install. After installing the Wifi Passwords application, you can access the application to see the passwords that you have saved!
With how to view saved Wifi passwords on iPhone and iPad phones as above, it will help you recall passwords easily when your mind is too distracted. Thank you customers for liking the content of this article, hello hope the above ways will help you!