Tong Anh Vu 01/06 25 comments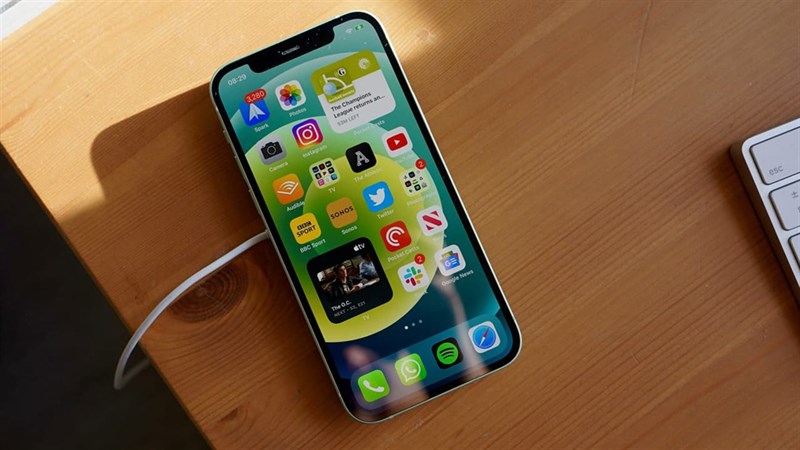 After a period of use, phones in general or iPhones in particular slow down, which is inevitable. However, you can still overcome the slowdown without having to buy a new machine. In this article, I will show you 8 ways to speed up iPhone super effectively.
1. Update to the latest operating system
Outdated iOS versions will reduce app compatibility and the system will become increasingly sluggish. Therefore, you should regularly update the latest iOS version to be faster, smoother and increase security, patch system errors.
To update to the latest iOS you open the app Settings > General > Software Update.
2. Turn off multitasking on iPhone
Too many applications running in the background also lead to system overload. Your iPhone will become much more sluggish when encountering a situation like this. Open the multitasking manager and close the apps that you no longer use to free up your iPhone more smoothly.
For iPhone with home button you open multitasking by double click the house button. For iPhone with notch, you swipe up from the bottom of the screen to open multitasking. Then you find the apps that no longer in use > Swipe up to delete.
3. Restart iPhone
After a period of operation, iPhone will save a lot of files, in parallel with applications with the ability to conflict with each other, so your iPhone will experience slowness. Get into the habit of restarting your device every 2 to 3 days. We humans rest, so do machines.
Hold down the . key power on iPhone with house key, volume down and power keys on iPhone without the house key. Then you slide the horizontal bar on the screen to turn off the device.
4. Delete unnecessary apps
Installing too many apps will gradually drain your iPhone's capacity, which will make your iPhone more sluggish. Freeing up unused or unnecessary applications will make your device faster and smoother.
5. Clear cookies and Safari data
Maybe you didn't know that the cookie and data memory on Safari contains a lot of unnecessary data that makes your iPhone more sluggish. During operation Safari is an application that you often forget. Try clearing your Safari data and cookies. Your iPhone will be significantly faster.
You access Settings > Safari > Clear History and Internet Page Data.
Note: Doing this step will also lose the URLs you have searched for before.
6. Turn off automatic updates
Authenticate updates will add app compatibility and lots of new features. But not every application is necessary to update. So, if you update at the same time, it will slow down your device, and it will cost you your network or 4G. You go to Settings > App retailer > turn off all the shopping options in the Automatic Downloads section. Try this feature right away, your iPhone will be significantly smoother.
7. Reduce commuting
The effects when using the phone will bring a much smoother and more eye-catching feeling. However, this also has advantages and disadvantages, if your device is old and the configuration has weakened, it will consume a lot of RAM and battery life with a lot of travel. From there your computer will become more sluggish. So please try to turn off the travel effects. You go to Settings > General > Accessibility > Turn off navigation as shown below.
8. Restore factory settings
If you have tried all of the above and your computer is still sluggish and slow, it is likely that many software have caused conflicting situations. Try restoring your factory settings and updating to the latest operating system. This both frees up memory and speeds up your device.
You access Settings > General > Reset > Erase all content and settings.
Note: This way will erase all data on the device. You should backup before doing it.
Have you been able to speed up your phone yet? If you find the article useful, please give me a like and a share. Many thanks to the buyer for viewing the article.
See more:
The fastest way to recover lost Apple ID password
5 ways to effectively cool iPhone 12, iPhone 12 Professional, iPhone 12 Professional Max
Ways to save smartphones that have been submerged in water are extremely effective
Edited by Phan Phu Trung Ko Satisfied with the article 74,408 views Please leave information for urgent support (Not required): Brothers and Sisters Send comments Commitment to privacy of personal information
---
Follow on Google News feed
---