The past hours, prices Bitcoin started to show signs of slowing down but in general the movement of this currency is still favorable when maintaining above 9,000 USD.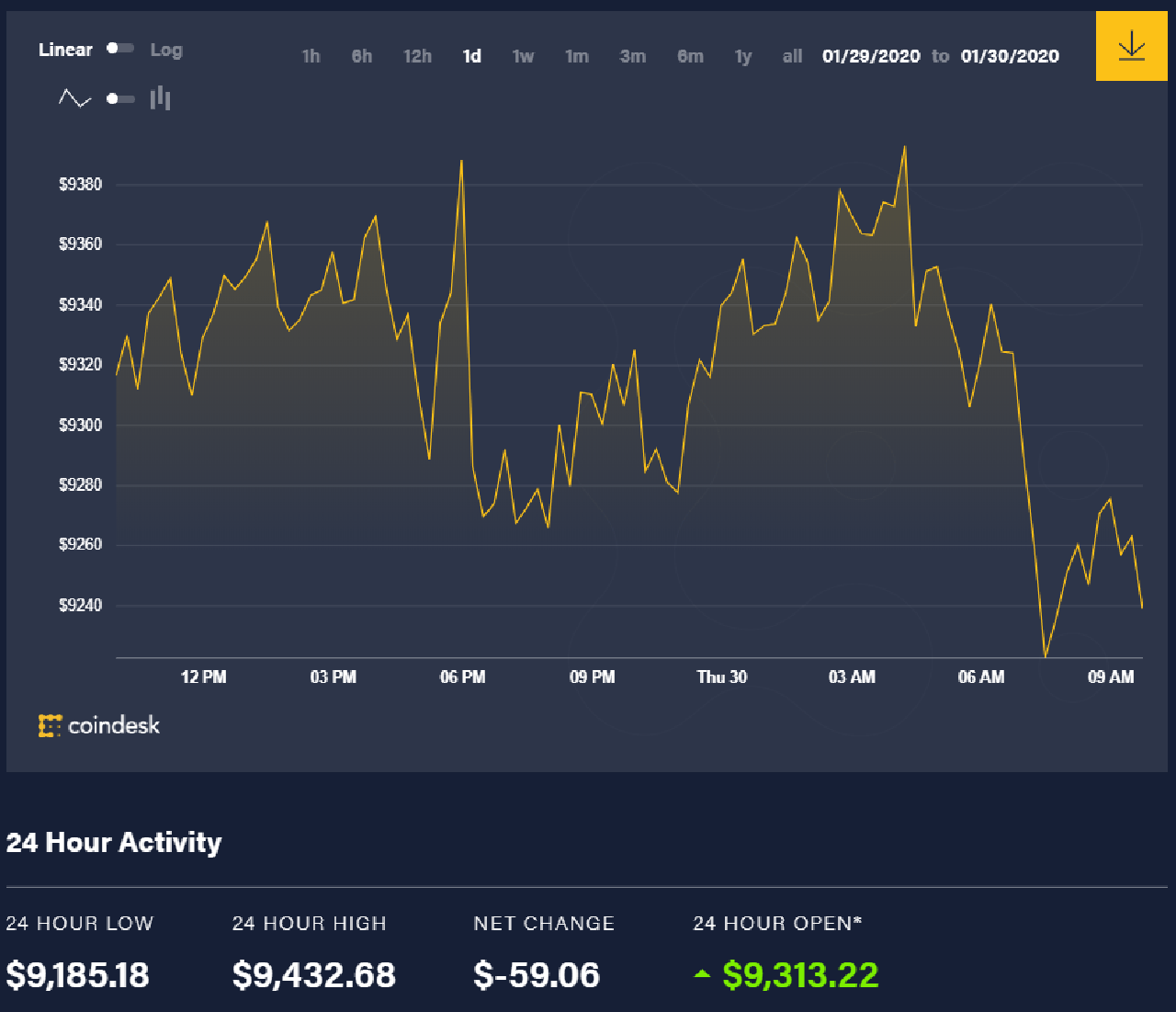 Bitcoin exchange rate Today (1/30) recorded at 9h50 at $ 9,248, down 0.68% from the previous 24 hours.
Within 24 hours, the highest bitcoin price was recorded at $ 9,432 and as low as $ 9,185, according to the CoinDesk exchange rate.
Market capitalization is recorded at 168 billion USD, accounting for 66.5% of the market share.
On the market, only 37/100 currencies appreciated compared to the previous 24 hours, the rest fell slightly compared to yesterday.
In the top 10, except for cardano, the rest are down from the previous 24 hours.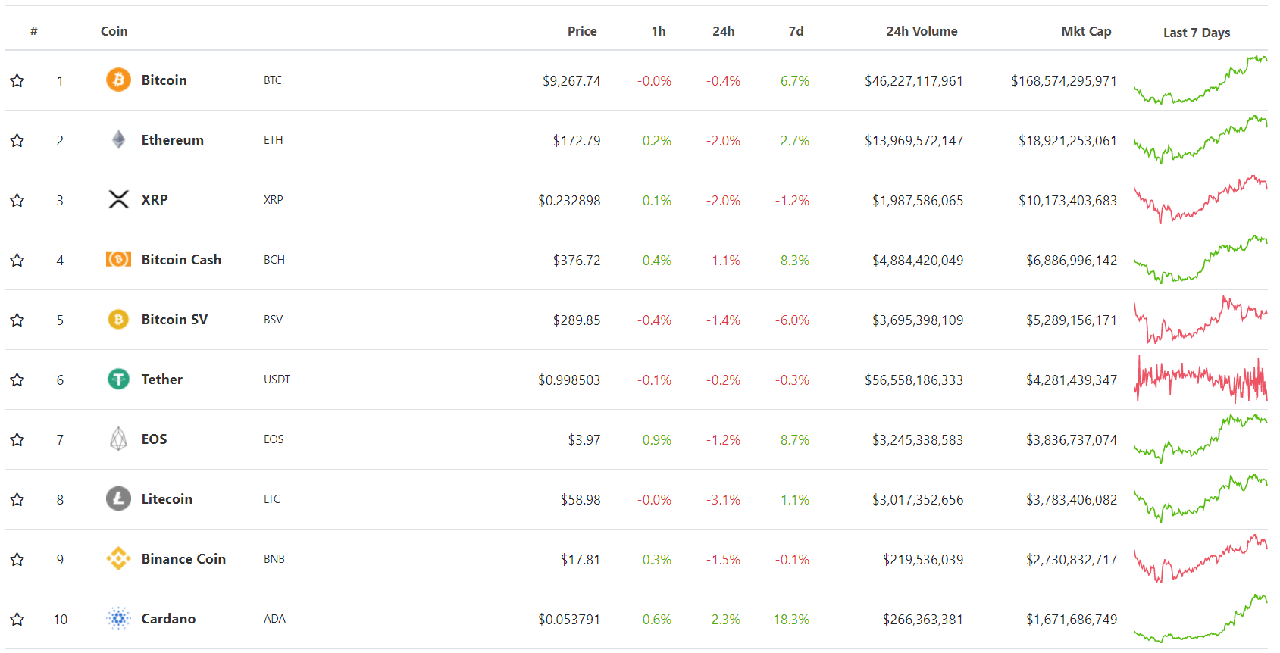 The total market capitalization of the digital currency recorded at 9.50am at $ 253.63 billion, down $ 2.2 billion from the previous 24 hours.

The trading volume recorded at 113.84 billion USD, 9 billion USD lower than January 29.
The British Financial Supervisory Authority licensed the payment organization to BCB Group
BCB Group, a payment processing organization focusing on European digital currencies, has just obtained a license to operate from UK regulators.
The UK's Financial Management Authority (FCA) has officially recognized the company's main division, BCB Payments is a licensed payment institution, BCB Group announced on January 29.
By acquiring this license, BCB Group now has 2 operating licenses in Europe. Earlier, the group's other subsidiary, BCB OTC Trading SARL, obtained a license to operate in Switzerland from the Financial Services Standards Organization.
Google Manager previously joined Coinbase as a Product Manager
Former senior manager of Google Surojit Chatterjee has just joined Coinbase as a product manager.
Prior to joining Coinbase, Chattersee worked as a product vice president, working for 11 years at the company.
"Surojit's 11 years at Google will be valuable as we continue to expand Coinbase into a company that has a lasting and meaningful impact on the world financial system," according to Coinbase CEO Brian Armstrong.
Coinbase Custody expands globally
Coinbase has just launched Coinbase Custody International, a European company that handles digital deposits.
Based in Dublin, Ireland, Coinbase says customer demand for international remittance services takes this step. A spokesperson said Coinbase Custody currently has $ 8 billion in assets under management, up from 7 billion in November 2019.
Read more :