After the fluctuation narrowed, USD 8,600 – USD 8,900, price Bitcoin Today's session suddenly soared to above 9,300 USD. While other altcoins simultaneously increased in bitcoin.
Bitcoin price movement over the past few hours has broken the $ 9,000 mark, strength is being strengthened to help the bulls gradually rise above the $ 9,300 threshold.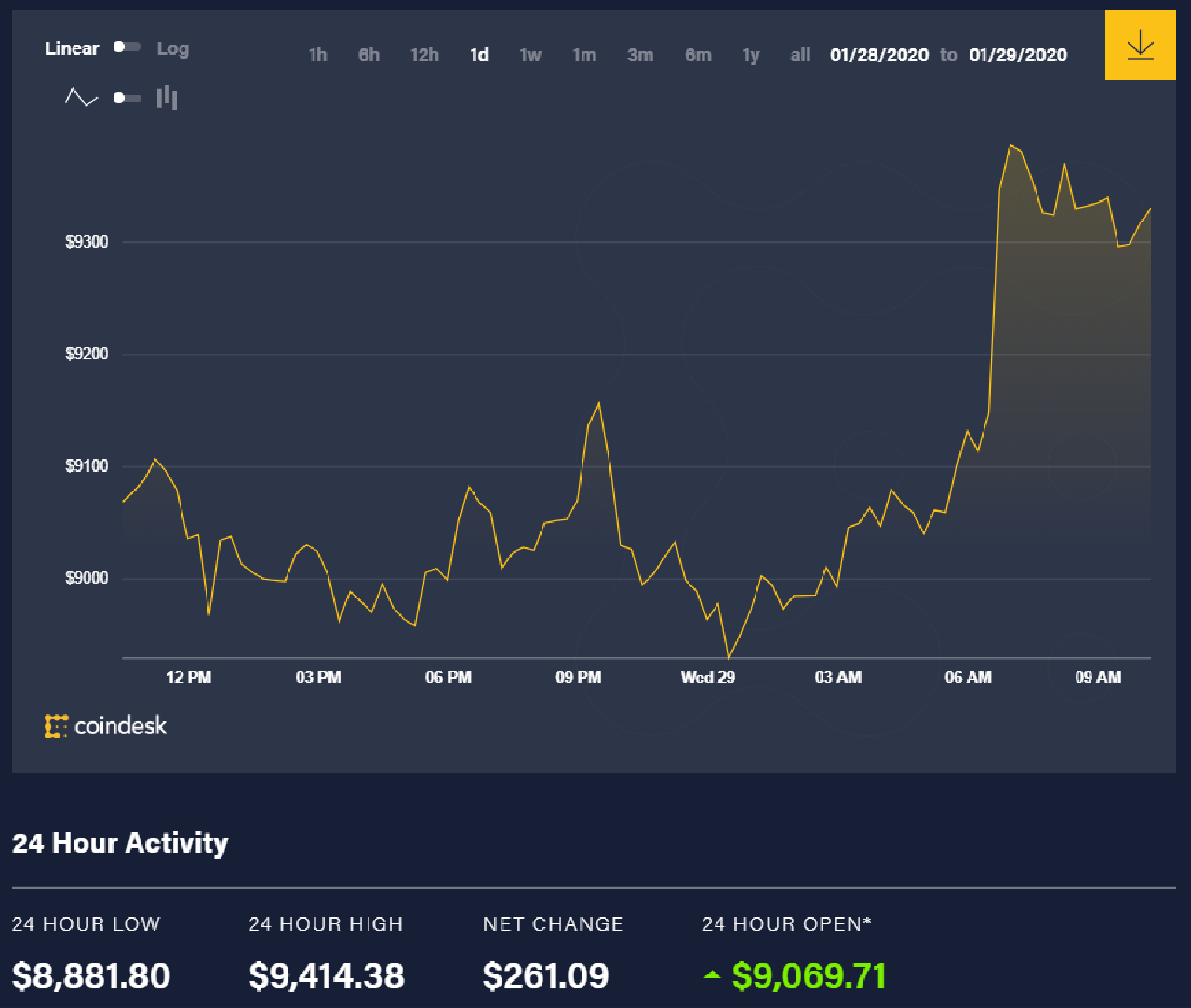 Bitcoin exchange rate Today (January 29) recorded at 10h20 at $ 9,339, an increase of 2.86% compared to the previous 24 hours.
Within 24 hours, the highest bitcoin price recorded at $ 9,414 and as low as $ 8,881, according to the CoinDesk exchange rate.
On the market, there were 82/100 cryptocurrencies rising over the previous 24 hours.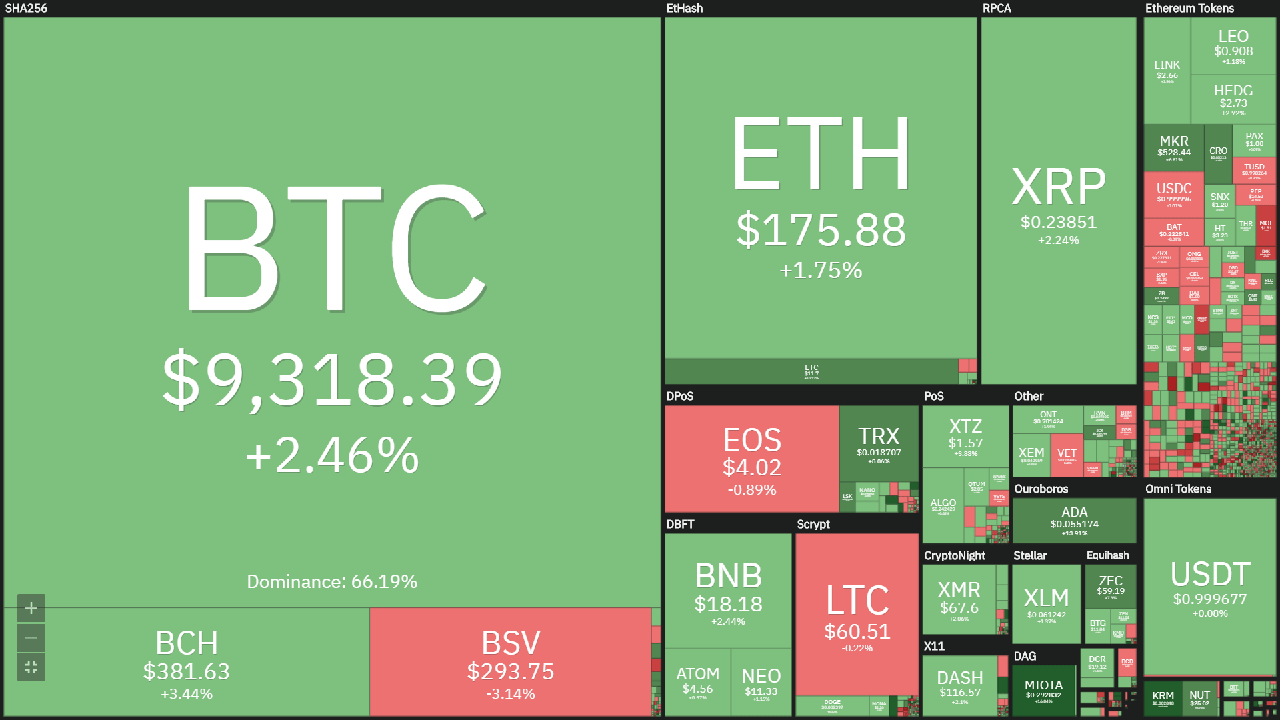 In the top 10, there were 8/10 VND increasing prices compared to the past 24 hours.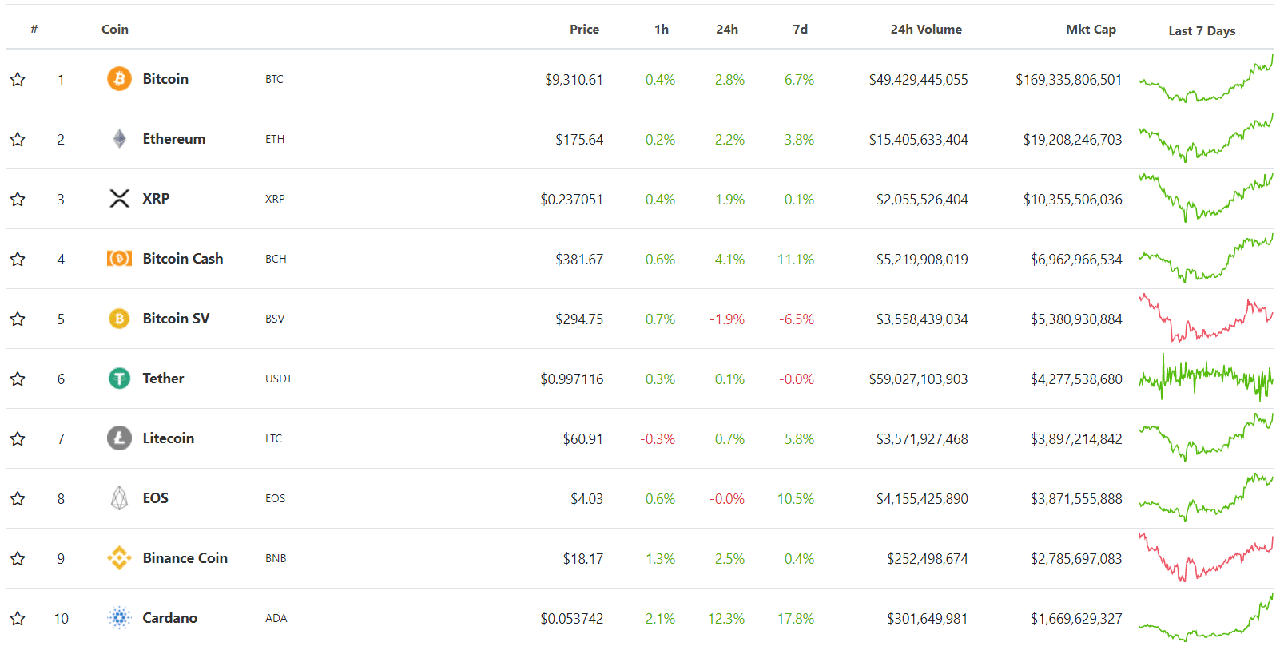 The total market capitalization of the digital currency recorded at 10:20 am at US $ 255.88 billion, an increase of US $ 6 billion compared to the previous 24 hours.

The volume of 24-hour transactions in the market continued to increase sharply, recorded at 122.75 billion USD, an increase of 11 billion USD compared to January 28.
Coverage of cryptocurrencies will widen in the next 2 years
According to a report from Deutsche Bank, cryptocurrencies will be very popular within the next 2 years.
Specifically, cryptocurrencies can replace traditional banks in payment, conversion, currency movement …
Central Bank digital currency (CBDC) is a solution that can combine privacy and the convenience of electronic payments. In addition, CBDC is also easily controlled by the Central Bank.
LocalBitcoins locks user accounts in a number of countries with political or economic instability
In a recent announcement, LocalBitcoins said it would freeze long-term activity with users in certain economically or politically unstable countries.
According to Forbes, some accounts of users in three regions of Asia, Africa and the Middle East have stopped working.
Additionally, users in countries such as Iraq, Afghanistan, Pakistan, Syria and Nigeria have been notified to withdraw BTC before the account is disabled. However, users in some of these countries say that they are currently unable to access the account.
Read more :