After breaking the $ 10,000 mark, the price Bitcoin In the past hours, the situation continued to be not very positive when the digital currency even fell to 9,700 USD at some time.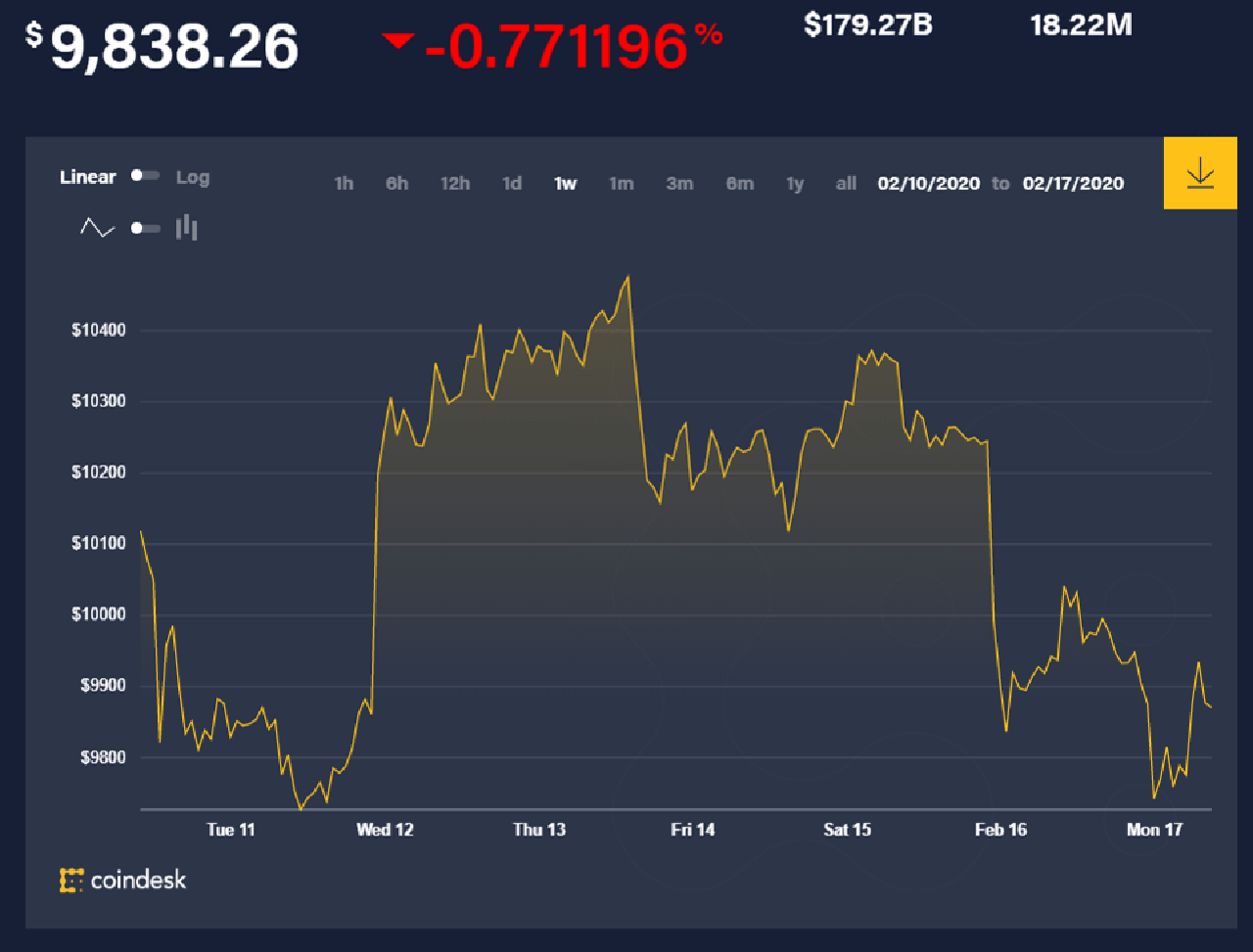 Bitcoin exchange rate Today (17/2) recorded at 9:30 at 9,838 USD, down 0.77% compared to the previous 24 hours. The lowest bitcoin price in the past 24 hours recorded at USD 9,741.
Bitcoin currently has a market cap of $ 179 billion, accounting for 63.3% of the total market capitalization.
On the market, up to 89/100 leading currencies decreased in value compared to the past 24 hours.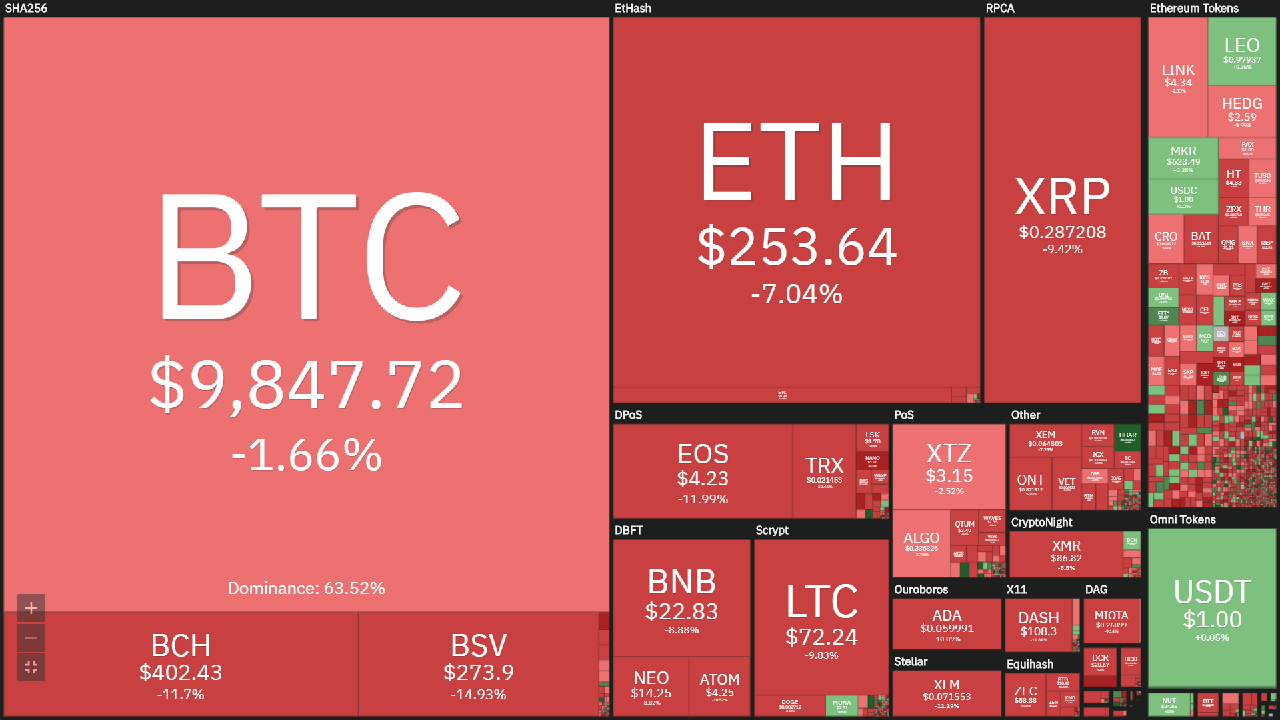 In the top 10 covered with a red, all fell compared to the past 24 hours.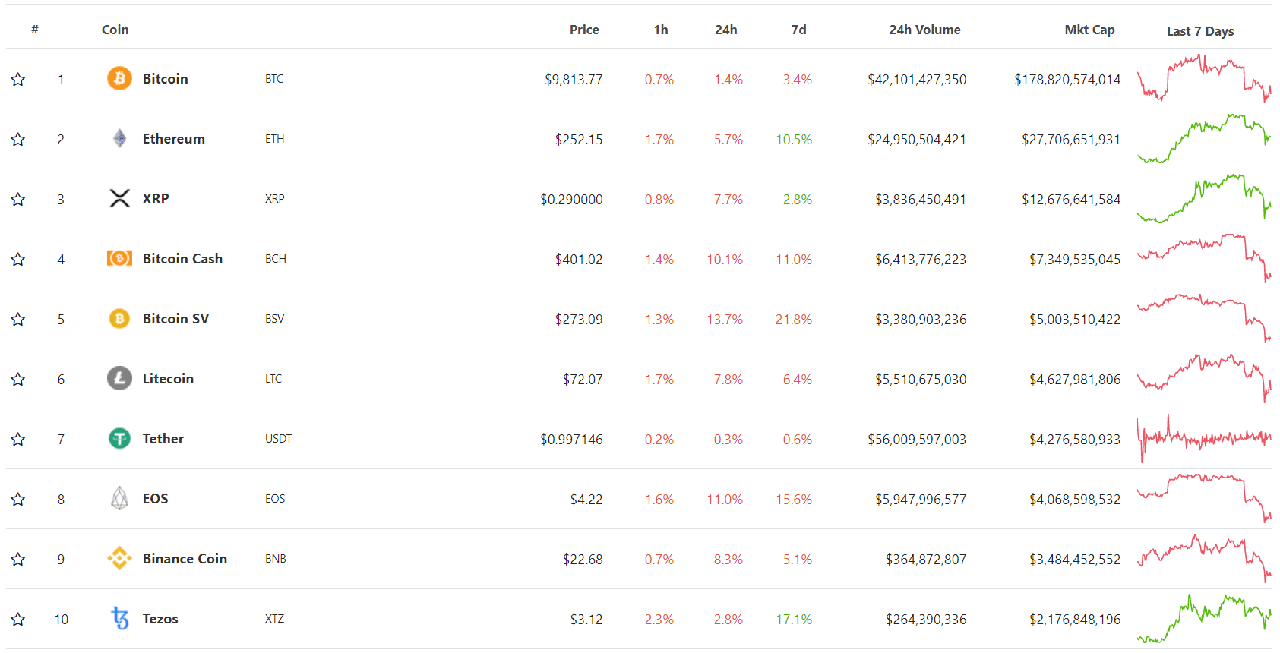 The total market capitalization of the digital currency recorded at 9.30am at $ 283.80 billion, down $ 13 billion from the previous 24 hours.

The volume of 24-hour transactions on the market increased to 173.47 billion USD, a slight increase of 2 billion USD compared to February 16.
JPMorgan merges ConsenSys, contributing to the growth of JPM Coin
According to the latest report earlier this week, giant bank JP Morgan is conducting a merger of their Quorum blockchain unit with software developer Ethereum ConsenSys. This deal is currently under negotiation and is likely to be completed by the end of the third quarter of 2020.
Quorum is a blockchain network built on the Ethereum platform. The platform now acts as the foundation for JP Morgan's interbank information network, connecting more than 300 banks and financial institutions, allowing the exchange of information related to payments.
In addition, JPM Coin, JP Morgan's digital currency to conduct their own currency trading, is built on Quorum's digital platform. Reuters commented the merger between ConsenSys and Quorum allowed JPMorgan to handle financial problems and at the same time expand the Quorum funeral.
China has made strides in encoding the Yuan
China is leading the way in digital payments by popular consumers across the country. Meanwhile, payment in the US such as Apple Pay is gradually being widely accepted, Japan for this method is still relatively rare.
Alipay allows Chinese people to use the legal currency for daily transactions, which encourages payment and the currency becomes 100% digital.
The Central Bank of China has filed applications for more than 80 patents, paving the way for the launch of a new digital currency.
Marc Kaufman, a patent consultant at Rimon Law, told the Financial Times: "Nearly all of these copyright records involve the integration of the digital money system into the banking structure. existing".
This shows that China is still encouraging blockchain development before allowing bitcoin and holders of digital currencies to influence the market.
Read more :