After bounced back from $ 9,900, the price Bitcoin currently going sideways and weakening, continuing to look for growth engines.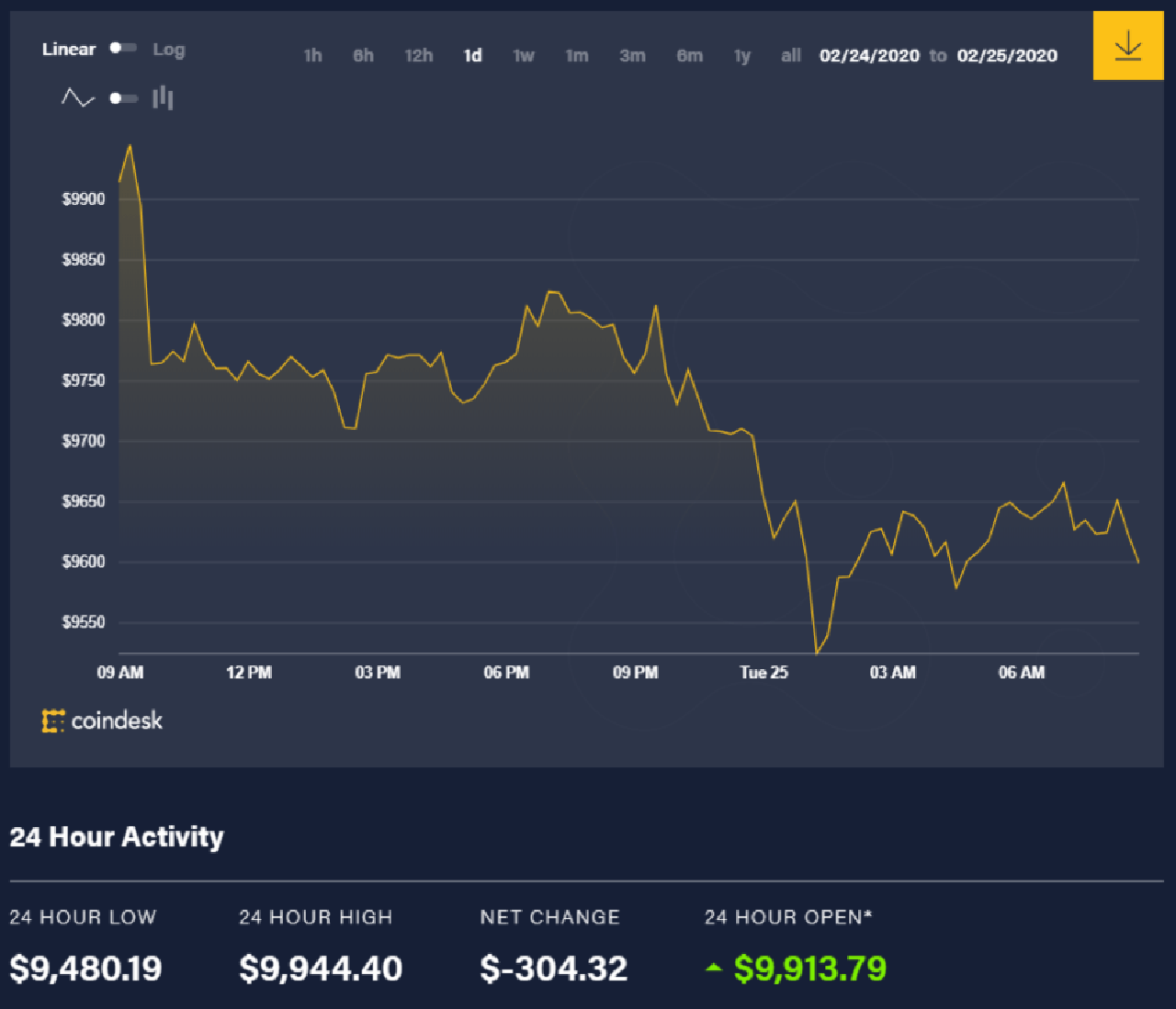 Today's bitcoin exchange rate (February 25) recorded at 9:00 am at $ 9,603, down 3.07% from the previous 24 hours.
In the past 24 hours, the lowest bitcoin price recorded at $ 9,480 and the highest at $ 9,944 – according to the CoinDesk exchange rate.
On the market today, the red ink flowed back, there were 86/100 leading cryptocurrencies according to the market value of the discount compared to the previous 24 hours.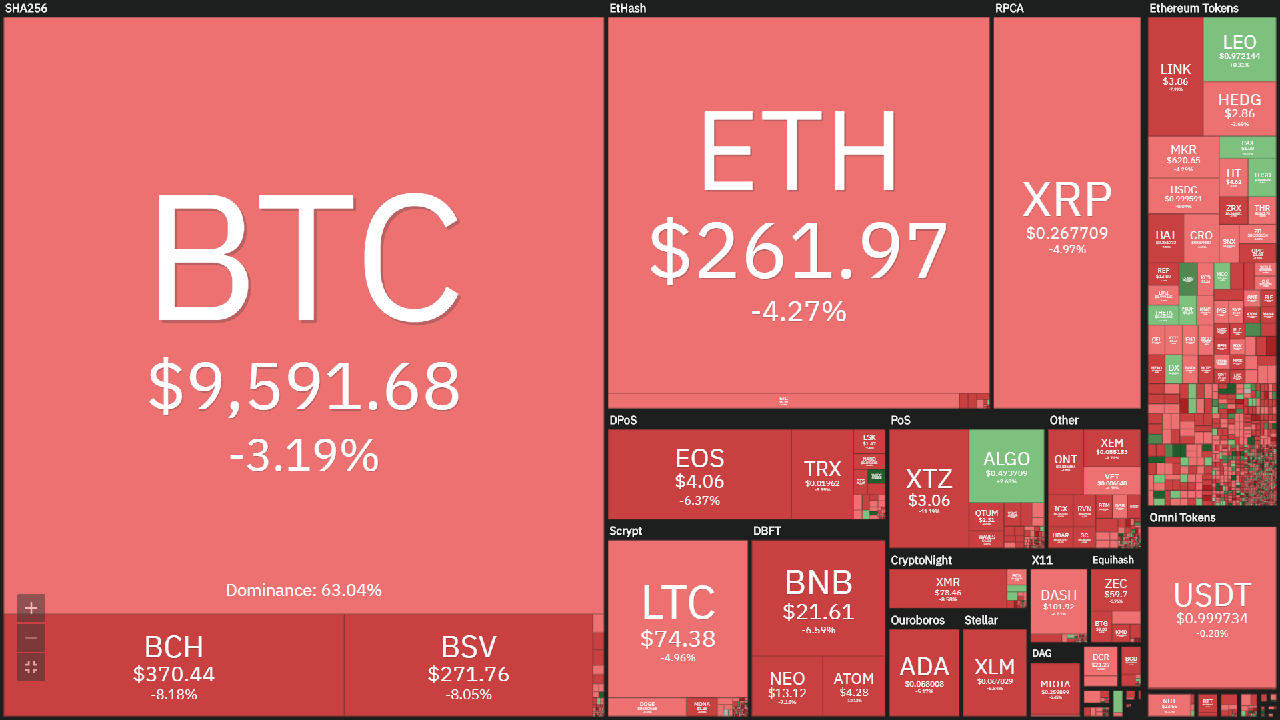 In the top 10, no one has increased in price over the past 24 hours.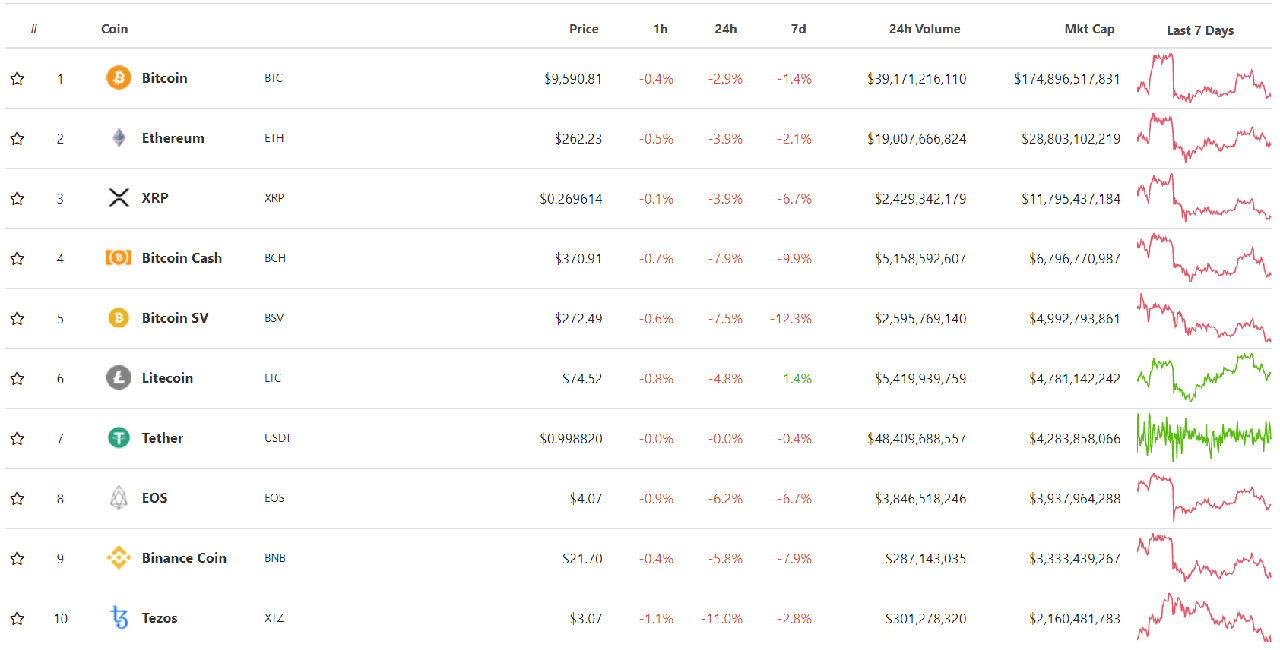 The total market capitalization of cryptocurrencies at 9:00 am recorded at $ 278.28 billion, down $ 10 billion from the past 24 hours.

24-hour trading volume increased slightly to 159.04 billion USD, an increase of 6 billion USD compared to 24/2.
The Netherlands arrested two people to investigate money laundering through digital money
Last week, authorities at the Dutch Financial Intelligence and Investigation Agency (FIOD) announced the arrest of two men suspected of using digital money to launder money.
One of the two, according to the announcement of the head of the Global Tax Force (J5) group of Australia, Canada, the Netherlands, the United Kingdom and the United States, used the bitcoin trading tool Bestmixer.io.
According to the announcement, "Bestmixer seems to be used to cover and wash income. In this action, digital and physical accounts are kept.
Read more :