So after a few years of waiting, BKAV has just continued to launch a new Bphone line called A40, A50 and A60. The three models have essentially the same hardware, only differences in RAM and internal memory. The cheapest A40 version costs 4.49 million VND – a segment that is very suitable for Vietnamese users but the competition is also extremely fierce.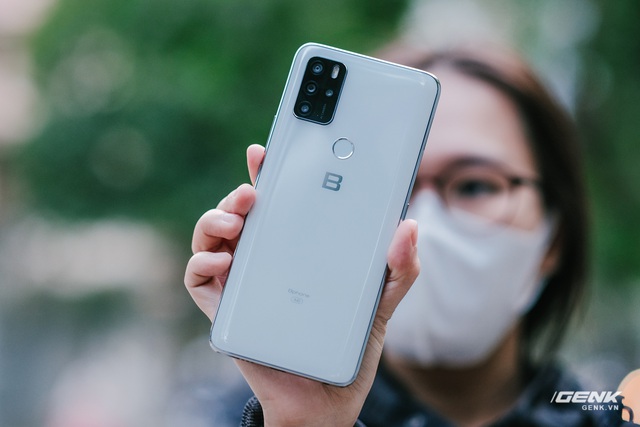 At the present time, just scrolling through e-commerce sites and retailers, there are at least 4 other smartphone models worthy of consideration in the price range of 4.5 million dong. They all have strong configurations, versatile cameras, beautiful large screens with sharp fullHD standards and long battery life.
If you don't buy a new Bphone, there are still 4 options worth the money.
Vsmart Aris is the first choice to consider. The device has a powerful configuration, a rare fullHD + AMOLED screen in the price segment, good enough quality camera and many other advantages. Its only minus point is that Vsmart has stopped selling phones in Vietnam and later it may be difficult/short of components when it needs to be repaired.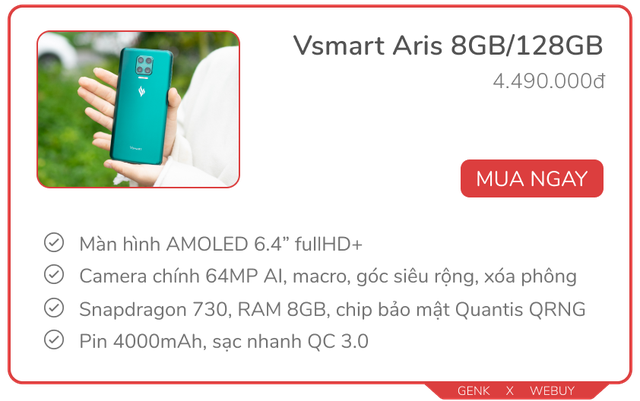 This price range cannot be ignored Xiaomi and its Redmi series machines as the 2 options below. They all have nice big screens, high-resolution multi-lens cameras that capture a variety of styles, and large batteries. As for the configuration, there are two options from MediaTek and Qualcomm, depending on your needs, which are also high-performance beyond the reach.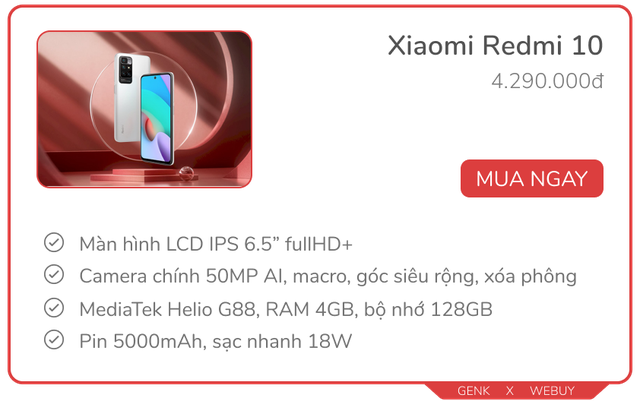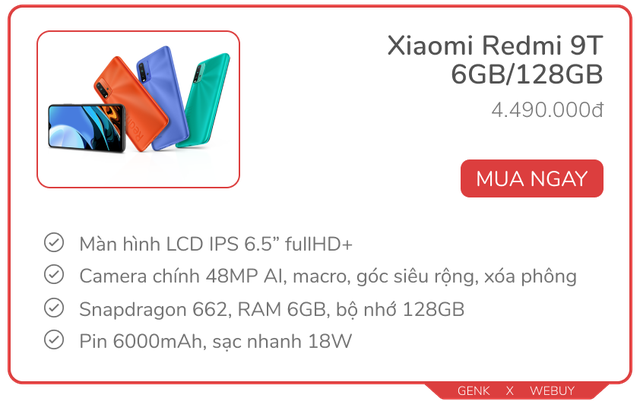 The fourth choice comes from a very new brand: Techno Pova 2. The device uses the same Helio G85 chip as Bphone A40, which is convenient for gaming performance but is superior in RAM and internal memory. Other aspects are also appreciated, especially the 7000mAh battery, which can be used comfortably all day without worrying about charging.
*Product prices are subject to change without notice


https://genk.vn/tam-45-trieu-khong-ung-bphone-moi-thi-day-la-nhung-lua-chon-smartphone-dang-quan-tam-khac-2021122301260188.chn