Note: Read all articles before making offline!
As you know, Google Drive service is one of the best cloud storage by corporations today Google offers to users. Google Drive not only help you to store files permanently, but besides that it also provides a wide range of useful features for users. Yes ! do not know you know to take advantage of all the features that Google offers yet but in this article I will summarize all the most useful features and tips to know when using this hosting service.
Trick Google Drive using the most effective
To start using Google Drive, you go to this address> then click on the link Go to Google Drive and start using immediately to stop.
1. File download / upload files to Google Drive
very easily, in the main interface of Google Drive, you can simply right click> select Upload files ... > then select the file you need to upload is finished. Or more simply, you just drag the file to upload to Google Drive interface is finished 馃榾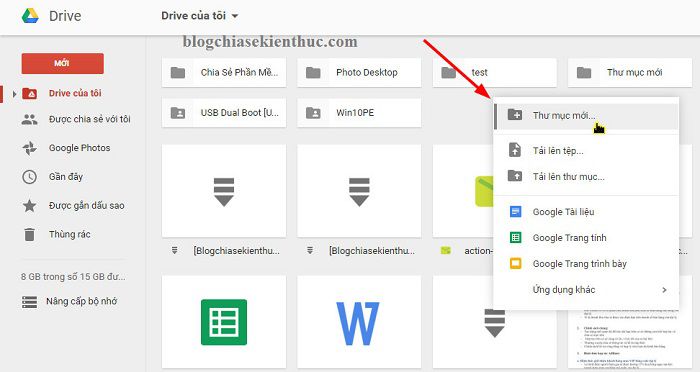 Tips: For effective file management, you should create a private folder, then sorting the data to make it easier to manage files.
2. Share links Google Drive publicly
This means that if you have a file for the community to share, your friends to download, please be as follows: Right-click and select the files you want to share Share ...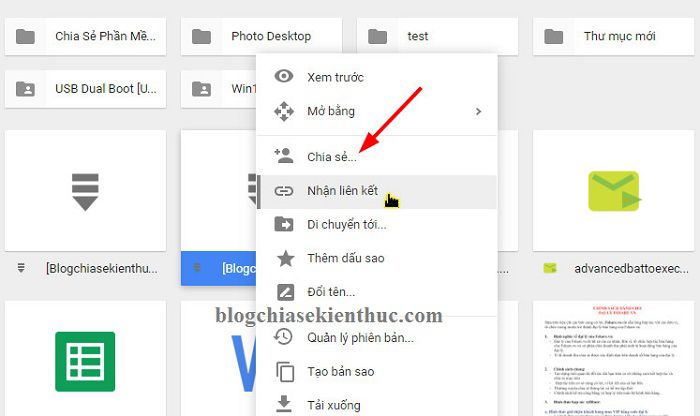 Next you click on the icon " Get the link can be shared "> This will appear at a public download link and you can share up to friends, community download.
Link would look like this: https://drive.google.com/file/d/0B0wT83_F9FcfS0JHbm5sRmlWSmM/view?usp=sharing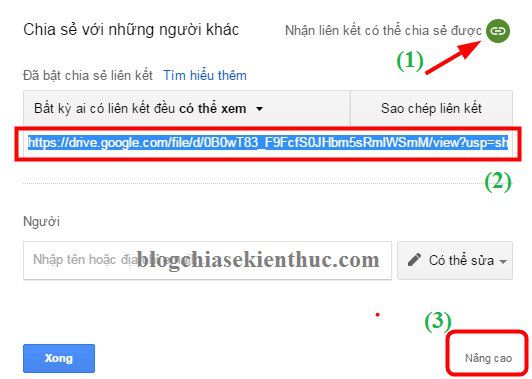 Or alternatively, you can go to the Improve to set attributes of public sharing links. To do this you click on the Improve > click Change ....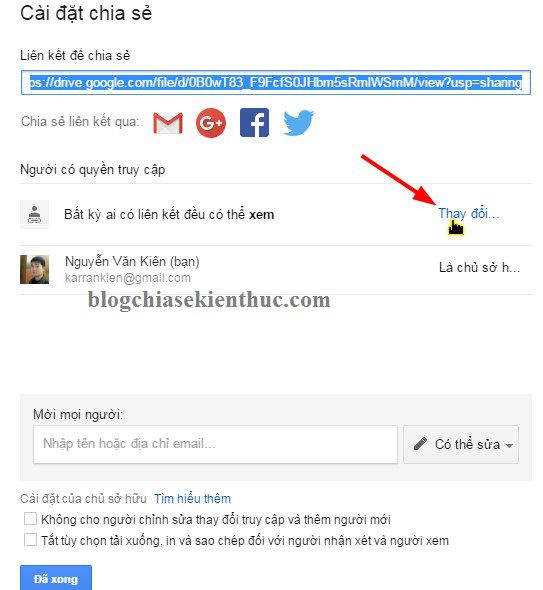 Following a popup window appears, put a checkmark in the " Turn – public on the web " and press Save is finished.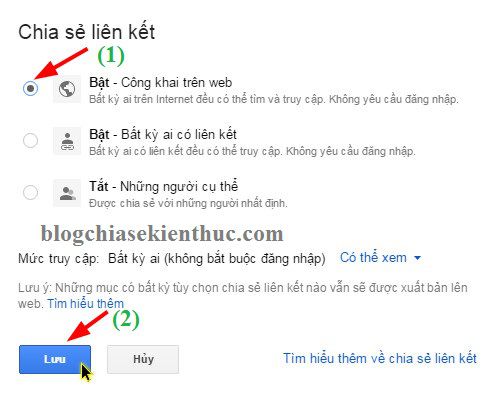 3. Change colors to Folder
This little feature is also quite good, help your data warehouse looks beautiful and so much more professional. And especially do not be boring and eyestrain when looking 馃榾
Implementation: Right-click the folder that you want to change the color and select Change the color of > then select the color that you like it.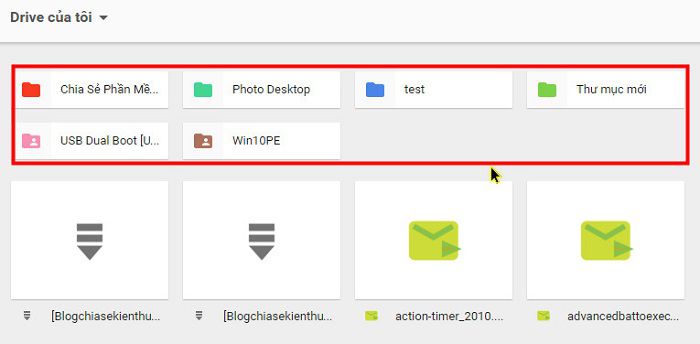 4. Using Word and Excel online quickly
If you sit to the computer is not installed Word and Excel .. they can fireproof using Google Drive service.
Implementation: Right-click on Google Drive interface and choose according to your demand.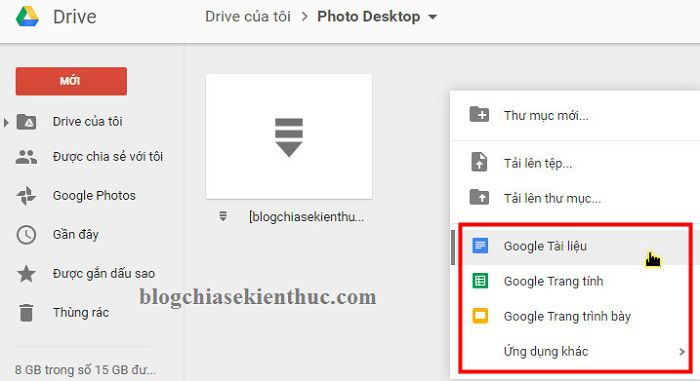 5. Support for creating professional online survey site
In this regard, I have a full tutorial for you and, if you're interested, you can view the article: Guide how professional Online questionnaire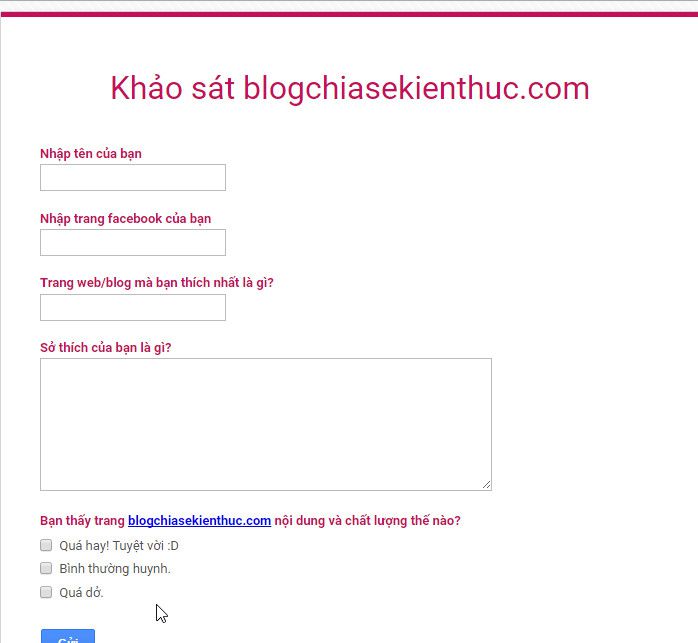 6. Using Google Drive as Dropbox
Another pretty cool feature is Google's Dropbox gives users is that you can view data offlline even when no internet connection.
Implementation: You only need to download the Google Drive app installed on your computer and you're done, all the files you upload to Google Drive will be synced back to your computer, and can be synchronized to the machine other features very easy.
In addition, you can sync your data across multiple devices very easily, supports data synchronization between your phone, tablet, and other ultra-fast computers, just on the computer, phone app .. google drive which is to be installed.
Link download for each device:
7. Translate documents quickly
This feature is quite interesting and useful. Take for example this yourself: You can download a very interesting document in the English language, but by the new text readable font babbling should not mean you can not get a full understanding. Of course, a solution that you think will be coming shortly in the top right Google Translation 馃榾
The way it was, but it is very time consuming. Instead of using Google services, please upload it to Google Drive and translate entire documents are always right or more?
Implementation: Right-click the document you want to translate> select Open with > select Google Docs to open that document out.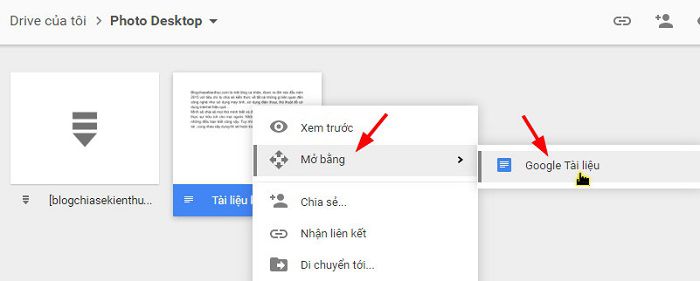 Next you select Tool > choose to feature Translate document .. as shown below.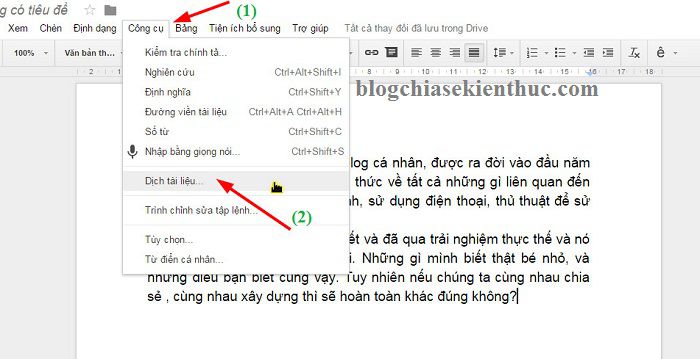 Okey! select the language you want to translate it. For examp
le, his words translated into Vietnamese language Jewish offline 馃榾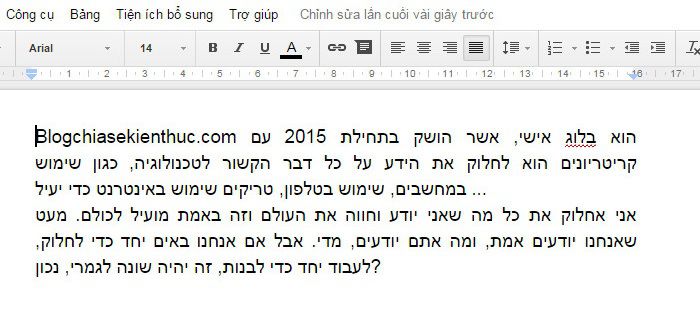 8. Scan images or PDF files to text format
Another feature that he thinks is great is that you can use Google Drive to scan documents or images from PDF files to plain text that can be edited is relatively accurate.
Implementation: Upload photos or PDF files that you want to scan. Next right click on the file> select Open with > select Google Docs to open the image.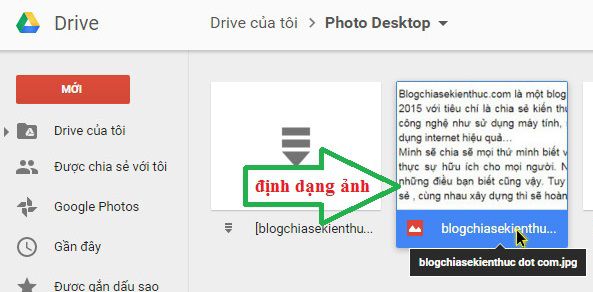 You wait 1 slice scanner for program execution, and the result is offline: Pictures above and below the text display. Scan your very standard right 馃榾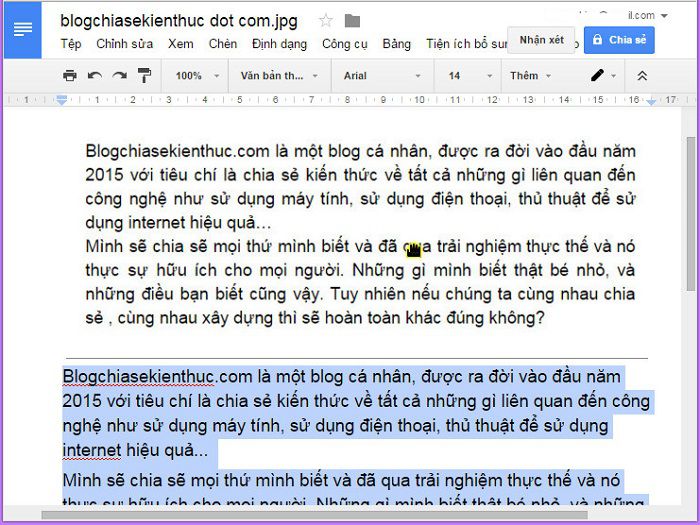 9. Attach files to Gmail large fast
As you know, when sending files through Gmail will be limited in size, and I remember correctly is the maximum size of 20MB Gmail support alone is right, but when you make posts 1 file 3MB heavy range alone is already lost so much time already.
So the solution for you at this is to upload documents to Google Drive, then to attach documents to Gmail, you just do as shown below is done.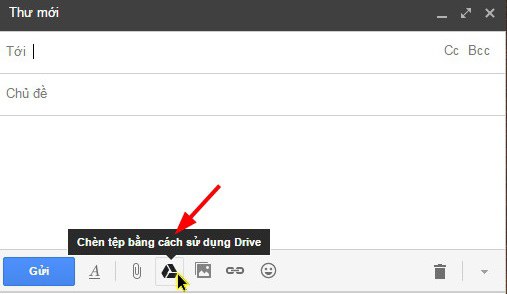 Epilogue
Above is 9 experience using Google Drive that I most often use this service, and perhaps this is the very basic features that many of you already know all 馃榾
More advanced then we Unused but the basic tips above, you should know according to their use more efficient with your work.
Hopefully the article will be useful to you, if you also have any other good tips, please comment below to complement the more full article offline. Thanks all!
Kien Nguyen – Blogchiasekienthuc.com
Read more :