Note: Please read the article carefully before proceeding! If in the process of using you encounter any errors, such as broken download links, slow loading blog, or not being able to access a certain page on the blog … then please inform me through the Contact page. Thanks!
#first. Care
There is a very true saying "The road does not go, the road is full of weeds. People do not pass by, people become strangers. Therefore, whether you are in love, or have become husband and wife, each of us should take care of each other often.
Start caring from the smallest things. For example, sayings. If your wife comes home from work late every day, you should call to ask if there is a reason why she was late.
Is it a car breakdown, a busy meeting, an unexpected job or an accident on the road? Don't be indifferent to such small things.
There are many people who do not even notice the change of their wives. Like lately she's been tired, thin, insomnia, or changing clothes, hair …
It is a very heartless thing. It gives a feeling that it doesn't seem to be a family member. Therefore, you should take care of your wife more often, and sometimes do not regret the greetings, encouragement and praise.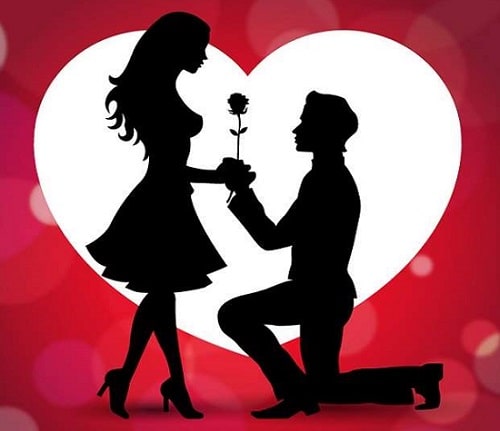 Read more:
#2. conversation
Voice is the quintessence of mankind, conversation makes people more evolved, intelligent and flexible. Language also helps convey so many messages and sends love in them.
In modern society, especially with the explosion of Industry 4.0, technology has come to the forefront, making people less able to communicate and talk directly to each other. They go online, go to facebook, chat, connect with thousands of people everywhere in the world, but they are unfamiliar with the people around them.
Many families, when coming home from work, finished eating, each holding a phone in front of them, each watching a favorite program that no one talked to. Such a life is boring.
There are many families, there is little talk during the meal. Everyone in the house is like a robot to follow existing programming.
Therefore, in order to create a happy and warm family atmosphere, we should actively talk to each other. Chat during meals, talk, comment while watching TV together …
Even chatting in bed before going to bed. Why do you love each other so much to say, but now each one has a phone, each pursuing his own thoughts.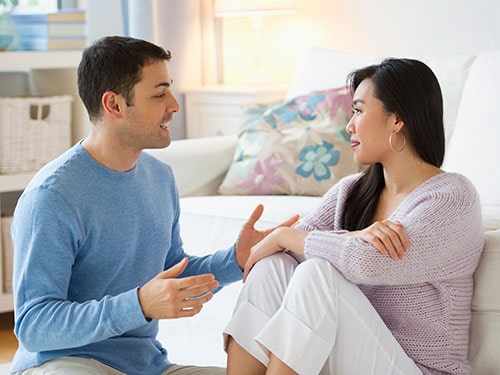 Change your behavior from the smallest things to make life fresh and exciting. However, besides talking is listening. We should listen carefully to what the other person is thinking and saying, in order to gain a deeper understanding of their partner.
# 3. Share
Sharing is a necessary principle in marriage. It makes life more harmonious and more attached. However, not everyone can do this.
Sharing is rooted in love, caring and even responsibility. There are many irresponsible men who leave everything to their wives, just make up, gather with friends, watch TV, play sports …
Therefore, you should change yourself first. You can help your wife with the smallest things like housework, cooking, babysitting … or even the things she is having difficulties with at work.
Through conversation, she can confide in you what she is experiencing, can you handle it, or you can give her advice …
# 4. Dating
Not only love each other to date, but also when you get married, sometimes you should also date your wife. Doing so to change the atmosphere, to renew love.
It could be as simple as shopping, drinking coffee, or visiting someone. This will add to the romance in life, while women love romance. It made her feel excited and found herself still young, feeling that she was as cute as ever …
# 5. Give a gift
As a woman, everyone likes to be given gifts. There is a saying: The value of a gift is not in the material value but in how people give it. Therefore, sometimes you should give gifts to your wife.
No need to be sophisticated, don't need to be too expensive, it's important that she sees that you still remember and care about her.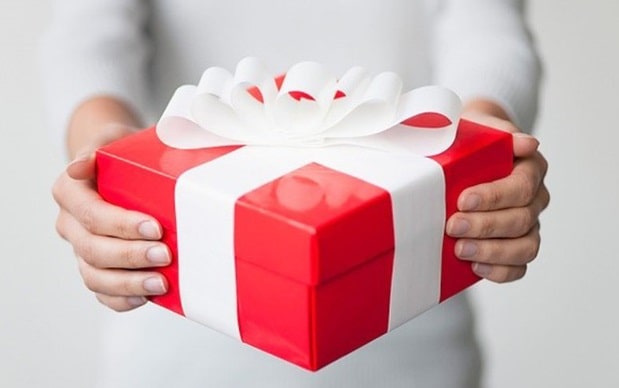 # 6. Make friend
People often call husband and wife a partner, but nevertheless, few people perform the function of being that friend.
Be a good friend to your wife, be ready to listen to her and comfort her, like a true friend. That makes her more trusting and loving you more.
# 7. Condescend
In each of us the "I" is often very large, in the debate everyone wants to be the winner. Therefore, it is difficult to have a happy marriage when we always uphold ourselves.
Learn to yield to each other. Proverbs have sentences "This ring rings for love. This ring rings a hundred miles away. "
In short, life is colorful, married life is a self-regulation and mutual tolerance. Hope the above share to help you succeed and happy.
CTV: Huyền Vu – Blogchiasekienthuc.com
Note: Was this article helpful to you? Do not forget to rate the article, like and share it with your friends and relatives!
Read more :